With fixed deposits offering lower returns, more investors are turning towards mutual funds to grow their wealth. The foremost reason being mutual funds offer higher returns than regular savings instruments. With Asset Management Companies (AMCs) like Navi, where you can start investing with an amount as low as Rs. 500, even zero risk tolerance investors are slowly moving their investments to mutual funds.
However, before you start investing, it's necessary to have an understanding of the different types of mutual funds and the benefits they offer.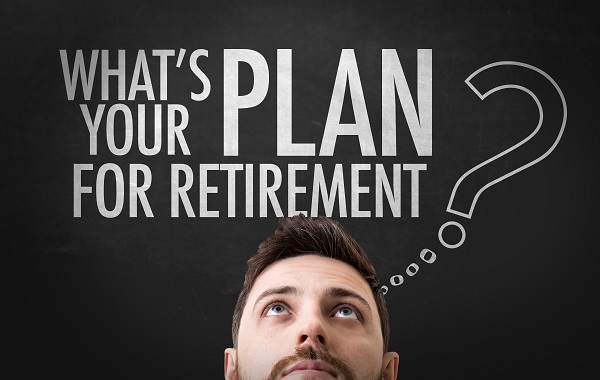 Classification of Mutual Funds in India
Broadly speaking, there are two categories of mutual funds in India:
Based on its maturity period
Open-ended mutual funds: These mutual funds let you buy or sell units at any time and do not have any cap on the number of units that can be traded. You can trade and exit as per your convenience with the prevailing NAV (Net Asset Value). These funds are liquid in nature and do not have a fixed maturity date.
Close-ended mutual funds: Unlike open-ended funds, these funds have a specific maturity period and an initial launch time called NFO (new fund offer) period. You can buy/sell units once this offer closes.
Interval mutual funds: These are a combination of open and close-ended mutual funds that allow investors to trade units at predefined intervals.
Mutual funds are one of the most flexible investment options. As such, they come in various types, depending on their asset classes, investment strategy, maturity period, portfolio management, etc. Given are the basic categories of mutual funds in India.
Equity Funds
As the name suggests, equity funds primarily invest in equity shares of various companies. Their primary objective is to maximise your wealth without the risks of directly investing in the stock market. These funds can generate higher returns and work best for investors with a long-term investment horizon.
The following are some of the sub-types of equity mutual funds.
Small-cap Funds: These invest in small-cap stocks and have the potential to give higher returns. However, the risks are also higher for investing in such funds.
Mid-cap Funds: Mid-cap funds invest in equity and equity-linked securities mid-sized companies of India. These funds have the potential to beat returns offered by large-cap funds.
Large-cap Funds: A large-cap fund allocates its investment corpus to shares of the top 100 companies that are ranked in terms of market capitalisation. The returns can be lower than small-cap or mid-cap funds. However, large-cap funds offer low-risk and steady returns.
Multi cap Funds: These mutual funds invest in shares of companies with different market capitalisations.
Sectoral/Thematic Funds: These funds invest in stocks belonging to a specific sector or theme.
The last sub-category of equity funds is ELSS funds. Investments in these mutual funds are exempt from taxation under section as per Section 80C of the Income Tax Act, 1961.
Also Read: Key Differences Between Direct Mutual Funds And Regular Mutual Funds
Debt or Fixed Income Funds
These types of mutual funds primarily invest their assets in fixed-income instruments and are ideal for risk-averse investors. Debt funds invest in securities like treasury bills, government bonds, certificate of deposit, debentures, commercial paper, and more.
The following are some examples of debt funds:
Liquid funds: Liquid funds fall under the category of debt funds. These funds invest in debt and debt-related instruments. The portfolio of a liquid fund has a Macaulay duration of 91 days. Macaulay duration calculates the average time it takes to receive cash flows from a bond.
Low-duration and ultra-short duration bonds: Ultra-short duration funds have Macaulay duration of 6-12 months, while low-duration funds invest in debt and money market securities with Macaulay Duration of 3-6 months.
Short duration funds: A short-term debt fund's portfolio has a Macaulay Duration of 1 to 3 years.
Medium duration funds: These funds invest in debt as well as money market instruments having a Macaulay duration of 4 to 7 years.
Long duration funds: The portfolio of this type of debt scheme has a Macaulay duration greater than 7 years.
Gilt funds: Debt funds investing around 80% of their assets in government securities.
Corporate bond funds: Invests at least 80% of total assets in the highest-rated corporate bonds.
Dynamic bond funds: Debt funds whose portfolio changes with interest rate fluctuations.
Credit risk funds: Credit risk funds invest in corporate bonds that are rated AA and below.
Hybrid Mutual Funds
Hybrid mutual funds invest in a mix of different assets, usually including equity and debt instruments. Depending on the type of hybrid funds, the fund manager adjusts the asset allocation percentage to balance the risk-reward ratio.
Hybrid funds are of various types, depending on the investor's risk profile and asset classes. Some examples include:
Aggressive hybrid funds: These invest at least 65% of the portfolio in equities and the rest in fixed income instruments.
Balanced hybrid funds: Invests 40% to 60% in equities and debt instruments. No arbitrate is permitted.
Conservative hybrid funds: These funds invest 75% to 90% in debt instruments and the rest in equity.
Arbitrage funds: Open-ended funds which invest 65% of their portfolio in equity arbitrage opportunities.
Dynamic asset allocation funds: These funds change their equity allocation percentage based on market conditions.
Multi-asset allocation funds: These debt fund schemes invest in a minimum of 3 asset classes.
Also Read: All You Need to Know About NAV in Mutual Funds
Based on portfolio management
Active Funds
In the case of active funds, the fund manager continuously looks for better ways to generate more returns. They make decisions to buy/sell/hold stocks using their judgement and research to generate market-beating returns.
Passive funds
Fund managers have little to no role to play in passive funds. These funds track a market index in order to generate maximum returns for a fund. In the last couple of years, passive funds have seemingly provided better returns than actively managed funds.
Also Read: Active Mutual Fund Vs Index Mutual Fund: Which One Should You Opt For
How to Choose the Right Types of Mutual Fund?
Consider the following factors to find the right mutual fund scheme.
Fund performance
One of the easiest ways to select a fund is by checking its performance. You can choose funds that have been performing consistently over the last 7-10 years. Also, keep an eye for funds that have not only provided high returns when the market is doing great but also offered steady returns when there was a slump.
Risk Appetite
Before choosing a mutual fund, you should analyse the risk factor associated with an investment and assess if it aligns with your investment goals. Make a decision on the returns you want, how long you are willing to invest for, and the degree of financial risk that you can tolerate.
Investment strategy
As an investor, you will want your fund manager to have the same investment philosophy as you do. Hence, you will need to do thorough research of the fund manager and review their opinions about making investment decisions.
Expense ratio
This is the fee/commission charged by asset management companies to cover the expenses incurred for running the mutual fund scheme. Even a small difference in the expense ratio will benefit you greatly, as it directly impacts your portfolio returns.
Investment objective
The investment objectives of a mutual fund determine if it will suit your financial needs. For example, if you are an aggressive investor who wants high returns, equity funds might be ideal for you.
Entry and exit loads
The entry load is the money charged when you start an investment in a mutual fund, while the exit load is the fee charged when exiting a scheme.
You can invest in mutual funds offered by Navi without having to pay any entry or exit load. You can start investing in the Navi Nifty 50 and other Navi Mutual Funds through Zerodha, Paytm Money and Groww, to name a few.
Also Read: Easy Ways To Invest In Mutual Funds Online
Final Word
You should consider a number of factors like the risk factor, expense ratio, investment strategy etc., to invest in mutual funds. With the right investment, you can build a diversified investment portfolio that will give you steady returns at minimal risk.
Frequently Asked Questions
Are there any taxes applicable for mutual funds?
Yes, based on the holding period, capital gains of mutual funds are subject to certain taxes. For holding periods of over 12 months, long-term capital gains (LTCG) taxes apply; otherwise, short-term capital gains taxes are applicable.
What is the eligibility criteria for investing in mutual funds?
Anyone can invest in mutual funds provided they have completed the application procedure, including the KYC verification successfully. However, most fund houses do not accept investments from NRIs living in the United States of America.
What is a Systemic Investment Plan in mutual funds?
SIP refers to an investment where you invest a fixed amount at regular intervals. This helps to mitigate risk and plan your periodic investments.
Before you go…
Disclaimer: Mutual Fund investments are subject to market risks, read all scheme-related documents carefully before investing.