Liquid funds are mutual fund schemes that invest in money markets and debt instruments. It is an efficient financial tool to invest money for a short tenure extending to a few months or weeks. An investor can withdraw his/her money from these funds at any time and can get accrual for every day of investing.
Want to know the advantages and risks associated with liquid funds? Keep reading this page before investing!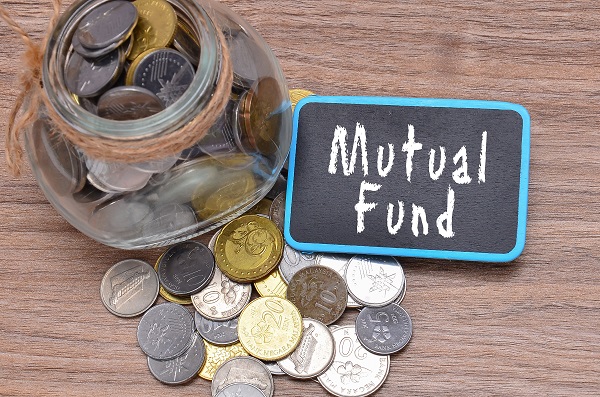 What Are Liquid Mutual Funds?
Liquid mutual funds are debt funds that invest in fixed-income securities like treasury bills, commercial papers, government securities, bank term deposits and certificates of deposits. The maximum maturity period for these schemes can be up to 91 days.
Unlike other mutual funds, a liquid debt fund calculates its NAV (Net Asset Value) for 365 days. These schemes carry one of the lowest interest rate risks under the debt fund category.
Benefits of Liquid Funds
Individuals interested in investing in liquid debt funds will want to know its advantages:
Short maturity period
Maturity periods can be between three days to three months at most. You can instantly liquidate your funds during an emergency. An individual can sell the fund units without paying an exit load.
Safe investment
These liquid debt schemes invest in fixed income instruments like debentures and bonds. These have a fixed interest rate and short maturity tenure. These funds are less volatile and show favourable performance irrespective of the market situation.
Instant redemption
Fund houses typically process the withdrawals of liquid fund investors within a day. That means an Asset Management Company (AMC) takes minimum time to settle the redemption amount of the investor.
Efficient taxation
Investors find liquid debt funds a lucrative option because of the tax benefits available.
What Are the Returns and Risks for Liquid Funds?
Like other mutual funds, liquid funds invest in securities with different market prices. The mutual fund's NAV decreases or increases depending on the market price of underlying securities. However, a liquid debt fund's NAV doesn't decrease or increase as noticeably as other schemes.
As per SEBI guidelines, security maturing within 60 days doesn't need to be marked to the stock market. An AMC has to add the interest component only. A debt fund's interest amount via its instruments depends on the total interest sum and the number of days it is held.
Hence, the instrument's price will usually remain steady, and the liquid funds' NAV will show linear movement. This does not denote that the liquid schemes are risk-free.
Liquid funds invest in scrips having maturity periods of 91 days (maximum). So, investments in scrips with maturity tenures of 60 – 91 days are marked to market in accordance with their credit rating. However, if one/more underlying companies defaults on repayments, their credit rating, market price and NAV will decline.
Also read: Fund of Funds
Who Should Invest in Liquid Mutual Funds?
If an individual wants to make a short-term investment with lower risks, he/she can choose liquid debt schemes. Investors can utilise liquid debt funds as a stepping stone to invest in equity mutual funds.
They can begin to invest in liquid funds and then register for a systematic transfer plan to invest in an equity fund. This enables them to invest in a phased manner and take advantage of Rupee Cost Averaging. 
If you are looking for a safe investment plan or to set aside money for emergencies, you may want to look for Navi Liquid Fund. You can initiate an investment in their direct plan at Rs. 500 only through platforms like Grow, Kuvera and Zerodha.
Are Liquid Debt Funds Taxable?
Liquid mutual funds involve the following tax implications:
If the fund units are held for more than 36 months, the sale attracts a tax on long-term capital gains. The current tax rate is 20%. You will get the indexation benefit before taxation.
If you are selling the fund units within 36 months, you will attract short-term capital gains tax. The tax rate depends on the income tax slab of the investor.
Dividends received on mutual funds above Rs. 5000 are taxable at a 10% rate.
Also read: Open-Ended Mutual Funds
Final Word
Many investors use liquid funds as emergency funds. These have as much liquidity as savings deposits and offer favourable returns at low risk. Investors desiring a 3 month-investment horizon can choose these funds. Before investing, you can create an effective investment plan.
Frequently Asked Questions
Q1. Can I predict a particular scheme's performance by going through the NAV history of mutual funds?
Ans: Yes, you can research how old a scheme is and how it has been performing. But NAV is based on the variations in the underlying securities and should be the only guide to assess a scheme. 
Q2. What is the difference between share price and NAV?
Ans: Share price signifies a company's equity value, as mentioned on the stock exchange. It depends on the company's performance and demand-supply movements. This is why the book value and market value of stocks matter. 
Book value denotes a company's value as per its balance sheet. Conversely, market value is a stock's value as per its traded prices in the cash market. However, in a mutual fund, the fund unit has no market value. Purchasing the fund units at their NAV is similar to buying the fund units at the book value. 
Q3. Does a liquid mutual fund offer a guaranteed return?
Ans: No, mutual funds do not provide guaranteed returns. Investments in mutual funds depend on market risk. You need to go through the offer document carefully to understand the risks associated with the scheme. However, liquid debt plans generally deliver positive returns on retrieval.  
Q4. What happens if a fund house doesn't pay the redemption amount of a liquid scheme on time?
Ans: Fund houses usually credit the retrieval amount to your bank account within 24 hours. If the sum is not credited within the stipulated period, the AMC has to pay interest from time to time for the delayed period. As per SEBI, the interest for delaying is 15%. 
Q5. What do you mean by Nifty 50?
Ans: Nifty 50 is a diversified index containing 50 stocks. It accounts for 13 sectors of the Indian economy. This index is associated with index funds, index-based derivatives and benchmarking fund portfolios. NSE Indices Limited manages and owns Nifty 50.
Before you go…
Looking for instant 🚀 personal loans 24*7 anywhere, anytime? Install the Navi app now!
Or, maybe you're looking to buy that house you've been eyeing 🏠 and you need a loan of up to Rs. 5 crores. Install the Navi app now and get your instant in-principle approval right away! Interest rates starting at 6.46% p.a.
How about an affordable health insurance policy 👨‍⚕️ starting at a monthly premium of just Rs. 241? Install the Navi app and get your policy in under 2 minutes
Instead, want to put your savings into action and kick-start your investment journey 💸 But don't have time to do research. Invest now with Navi Nifty 50 Index Fund, sit back, and earn from the top 50 companies.
Disclaimer: Mutual Fund investments are subject to market risks, read all scheme-related documents carefully.