With the absence of a regular source of income or salary, you need to rely on your investments and savings during your post-retirement life. Apart from financing your day-to-day needs, you need to deal with medical emergencies and other expenses.
A pension fund can be an excellent investment option to guarantee a steady flow of income to take care of all your expenses after retirement. The following sections provide a detailed guide on pension funds and their types.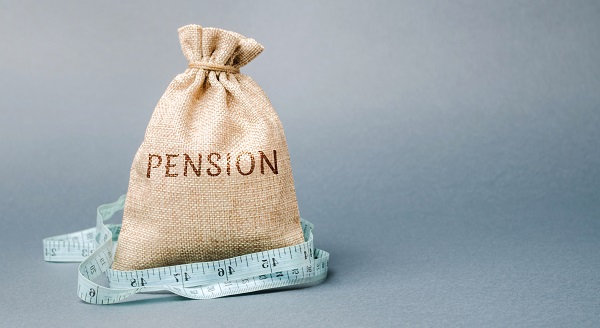 What are Pension Funds?
Pension funds, also popularly known as retirement funds, are schemes in which you have to invest a particular portion of your salary or monthly income. The corpus that is created throughout your working life will help you to fund your post-retirement expenses.
A pension fund has two different stages:
Accumulation stage: You invest a specific portion of your income in designated pension schemes regularly till you retire.
Vesting stage: When you retire, you start to get a steady flow of income from the corpus.
Also Read: Income Funds: Overview, Features And Benefits
Types of Pension Funds
You will find a wide range of pension plans in the market today. Each of these plans comes with a specific structure and benefits. Here are the different types of pension plans that you can choose from as per your requirements:
Public Provident Fund
PPF or Public Provident Fund is a long-term retirement savings scheme that comes with a maturity period of 15 years. You can invest a maximum amount of Rs. 1.5 lakh each year in your PPF account. The investment in this scheme can be made either upfront or through 12 instalments stretched over a financial year.
With such a long tenure, the impact of compounding is quite significant on your PPF investments. The government will fix the interest rate for PPF each financial quarter.
Employee Provident Fund
Employee Provident Fund or EPF is a savings platform meant for salaried individuals. You and your employer will make equal contributions every month to the EPF account. A portion of your contribution will be taken out from your salary.
The EPFO or Employees' Provident Fund Organisation is responsible for setting the interest rate on EPF contributions. You will receive the total accumulated fund after your retirement with interest accrued.
Annuity plan that comes with life cover
This is a special pension fund that will offer a life cover in addition to a regular source of income. In the event of an unfortunate incident, while the plan is still active, your dependents will get a lump sum amount. This will ensure the financial security of your family in your absence.
There are two types of annuity plans:
In this pension plan, you have to make either a single lump-sum payment or regular payment to build a corpus. If you opt for regular payment, you have to make the payments throughout a set time frame.
Your pension will start as soon as the policy period is over.
With immediate annuity pension plans, your pension will start right after you pay a lump-sum amount to your pension plan provider. You can choose from various annuity options. Moreover, your nominee will receive the money in your absence.
NPS
The National Pension Scheme is a government scheme that provides financial security to retired individuals. You have to invest at least Rs. 1,000 each month in this scheme for up to 60 years. There is, however, no upper limit.
As per the scheme, the government will invest your money in debt or equity funds as per your preference. Returns will generally vary on the performance of the funds that you have chosen. You are eligible to withdraw 60% of your savings after you retire. However, you will need to use the rest 40% of the fund for purchasing a retirement plan that would provide regular post-retirement income. 
Also Read: 5 Things To Keep In Mind Before Investing In Mutual Funds
Defined Benefit Pension Plan
Under this pension scheme, your employer will pay a regular pension amount, a lump-sum or a combination of both after your retirement. The amount that you receive will depend on various factors such as your age, tenure of service, earnings, and more. This is entirely an employer-sponsored post-retirement scheme.
Final Word
Different pension funds come with specific benefits and investment requirements. Investing in an appropriate pension fund is crucial to fulfilling all your financial objectives of post-retirement life. So, you should be careful enough to choose a suitable pension fund that would adequately secure your retirement life from a financial standpoint.
Frequently Asked Questions
Q1. What are the advantages of investing in a pension fund? 
Ans: Here are some of the advantages that you can receive by investing in a pension fund: 
They can serve as long-term saving schemes
Some pension funds act as life insurance cover
You can choose how you want to get paid on the basis of financial objectives and plans
Q2. Are there any disadvantages of investing in pension funds? 
Ans: Although pension funds are highly beneficial for every individual, there are some disadvantages that you should be aware of: 
To obtain higher returns, you have to opt for high-risk options.
These are best suited for young investors. If you invest in a pension scheme a little later in your life, your returns will be comparatively lower.
Annuity received after retirement will be liable to taxation.
Q3. What are some of the features of pension funds in India? 
Ans: Some of the prominent features of pension plans in India include the following:
Guaranteed monthly income
Tax benefits under Section 80C
Minimum and maximum vesting age (You can choose the vesting age)
Surrender value (an amount that you get before a pension scheme matures when you surrender a scheme due to some emergency)
Q4. Will I get tax benefits for contribution to pension funds? 
Ans: Yes, you can claim tax deductions of up to Rs. 1.5 lakh for making contributions towards a pension fund. This will include an amount you spend to either buy a pension plan or renew one. HUFs are not eligible for this deduction.
Q5. Are withdrawals from pension funds tax-free? 
Ans: Withdrawals from pension funds are not entirely tax-free. The 60% of the corpus that you receive is tax-free. However, the rest 40% that you will use for the annuity will attract tax deduction as per your tax slab rate.
Before you go… 
Disclaimer: Mutual Fund investments are subject to market risks, read all scheme-related documents carefully.