The two schemes, namely Employees' Pension Scheme (EPS) and Employees' Provident Fund (EPF) are two schemes under the Employees' Provident Fund and Miscellaneous Provisions Act, 1952. The Central Board of Trustees, comprising State and Central Government representatives, employees and employers, administer the EPF and EPS.
Do you want to know the difference between EPS and EPF? Keep reading to get the answer!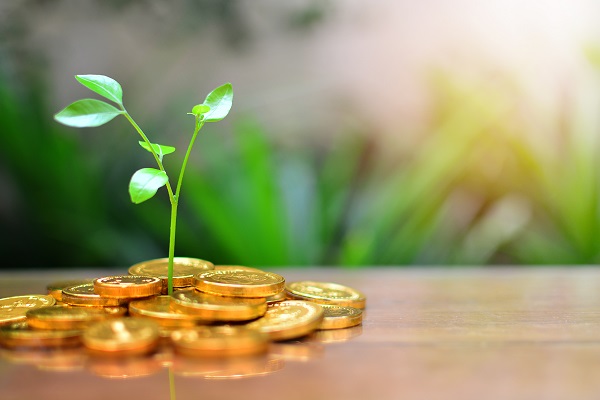 What Is EPF?
The Employees' Provident Fund Organisation (EPFO) controls a retirement scheme, EPF, which helps people save their money. Every member contributing to the fund gets a Universal Account Number (UAN). This number will be constant throughout the individual's employment life. All EPF-related information can be accessed using the UAN.
What is EPS?
The Government of India backs a retirement scheme known as EPS. Under this scheme, nominees of members also get pensions. However, employees do not contribute to EPS. A member can check the pension amount in the EPFO portal using UAN.
How Are EPF and EPS Different?
EPS and EPF have different compositions and eligibility. Let's discuss the basic differences between them.
Also Read –https://navi.com/blog/best-tax-saver-investments/
How to Calculate EPF?
An example of EPF calculation is cited below for your understanding –
Basic salary + Dearness allowance of Shyam = ₹ 26,000
EPF contribution of Shyam = 12% × Rs. 26,000 = ₹ 3120
Contribution of Shyam's company, XYZ Pvt. Ltd., towards EPF = 3.67% × Rs. 26,000 i.e. Rs. 954.20
XYZ's contribution towards EPS = 8.33% × Rs. 26,000 = Rs. 2165.80
Contribution of XYZ towards EPF on threshold income, i.e., Rs. 15,000 = 8.33% × Rs. 15,000 = ₹ 1249.50
Excess contribution of XYZ = Rs. (2165.80 – 1249.50) = Rs. 916.30
Total contribution towards EPF = ₹ (3120 + 954.20 + 916.30) = ₹ 4990.50
As per the guidelines of EPFO, the sum is rounded off to ₹ 4990, which is the nearest decimal.
How to Calculate EPS?
As mentioned above, contributions are different for EPF and EPS. Let's see how EPS is measured for Shyam!
The formula for calculating pension per month = (Pensionable salary × Pensionable service) ÷ 70
Basic salary + Dearness allowance = Rs. 26,000
Contribution of XYZ towards EPS = 8.33% × Rs. 26,000 = Rs. 2165.80
Since Rs. 1250 can be the maximum pension amount, the remaining amount gets added to XYZ's EPF share.
Also Read – https://navi.com/blog/calculating-tds-on-salary/
Final Word
Both EPF and EPS are employee welfare policies that differ in structure. All salaried individuals working in factories and companies need to understand the benefits associated with the two. If you want to get more information about the two schemes, visit the EPFO website.
Frequently Asked Questions
What are the mediums to check the status of EPF?
People who have registered on the member portal of UAN can check PF status through the following mediums:
Visit the official EPFO portal
Download Umang Application from Play Store/App Store
Type EPFOHO <UAN> <LAN> and SMS to 7738299899. Here, LAN denotes the language you want to choose. For example, you can type ENG for English.
Give a missed call to 011-22901406
How to print EPF passbook?
The Member ID of the EPS account is the same as that of the EPF account. An employee can download the EPF passbook from the EPFO portal by following these steps:
Type UAN and password and click on "Login".
Member IDs of your Provident Fund accounts connected with the UAN will be shown to you. Click on Member ID under "Select Member ID to View Passbook".
Your passbook appears in a new tab. It can be printed and downloaded directly.
Does a stipend include EPF?
As per EPF Act, interns or trainees are not employees by definition. EPF cannot be deducted from the earning of an intern or a trainee because of the following reasons:
They come under either Industrial Employment Act or Apprenticeship Act
They are working under recognised institutions and pursuing on-the-job training.
Which components are excluded in EPF calculation?
Following is the list of components excluded from EPF calculation –
Commissions or bonuses payable
Incentives given to an employee
Canteen allowance
Relocation allowance
Overtime allowance
Washing allowance
Night shift allowance
Attendance allowance
House rent allowance
Can an employee avail the Pension Fund only without having a PF contribution?
No, only a member of the Provident Fund can be enrolled under the Pension Scheme. From 1st September 2014, any individual joining a company and earning a salary above Rs. 15,000 per month can get PF membership by submitting options according to Para 26(6) of the EPF scheme.
He/she will not get Pension Fund membership. In the case of all such individuals, both employer's share (12%) and employee's share (12%) will be contributed to the PF.
Before you go…
Disclaimer: Mutual Fund investments are subject to market risks, read all scheme-related documents carefully.