Launched in 2018, overnight funds are open-ended debt funds that invest in debt securities having a maturity period of 24 hours. Unlike other debt schemes, they come with negligible interest rate risk or default risk. Overnight funds are best for utilizing idle fund reserves.
Here's a list of top overnight funds you can invest in, benefits, and things to keep in mind before investing. Read on!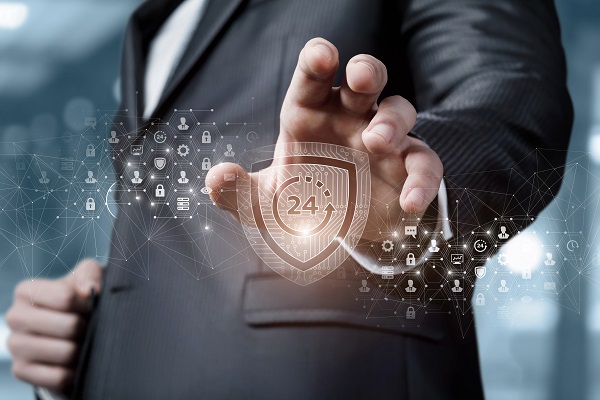 Top 9 Overnight Funds to Invest
| | |
| --- | --- |
| Name of the Scheme | 3 Years Return |
| DPS Overnight Fund- Direct Plan-Growth | 4.01% |
| Nippon India Overnight Fund – Direct Plan-Growth | 3.96% |
| L&T Overnight Fund – Direct Plan-Growth | 3.95% |
| Aditya Birla Sun Life Overnight Fund – Direct Plan-Growth | 3.95% |
| IDFC Overnight Fund – Direct Plan-Growth | 3.93% |
| ICICI Prudential Overnight Fund – Direct Plan-Growth | 3.92% |
| SBI Overnight Fund – Direct Plan-Growth | 3.92% |
| Kotak Overnight Fund – Direct Plan-Growth | 3.92% |
| HDFC Overnight Fund – Direct Plan-Growth | 3.90% |
*Returns as of February 27, 2022
How Do Overnight Funds Work?
Overnight funds will invest your money in different debt securities that have a maturity of just one day. According to SEBI regulations, overnight funds cannot invest in financial instruments having a maturity period of more than a single day.
The portfolio of these funds will change every day as the underlying securities keep maturing the following day. New securities will consistently keep replacing old ones each day. In other words, when the debt instruments in a fund's portfolio mature overnight, your fund manager will replace them with fresh overnight securities. The AUM (Assets Under Management) will rise slightly because of the interest payment from these securities.
Benefits of Overnight Funds
Overnight funds can be a suitable option for certain investors as they provide the following benefits:
Overnight funds come with a low expense ratio that is usually lower than 1%. Accordingly, these mutual fund schemes are suitable for investors who are seeking low-cost investment options.
If you are not keen to take risks, then overnight funds might be an option worth considering for you. These funds come with minimal credit risk and zero interest rate risk. The fund value increases due to interest income and remains unaffected by market volatility.
Moreover, with securities maturing in a day, there are no possibilities of default in interest payment.
With an overnight fund, you can hold your investment as long as you feel necessary. You can enter or exit the fund easily while earning market-linked returns.
However, in case overnight funds do not align with your investment objective, you can opt for other debt funds offered by Navi. You can choose the Navi Ultra Short Term Fund or the Navi Liquid Fund to fulfil your financial goals. These funds come with a negligible expense ratio and a completely paperless investment process. Visit Navi Mutual Fund and start investing with an amount as low as Rs. 500.
Also Read: International Mutual Funds: Types, Benefits And How To Invest
Factors To Remember While Investing in Mutual Funds
To maximise your returns from mutual fund investments, make sure to keep the following factors in mind:
Every mutual fund scheme comes with a certain risk. The risk-bearing capacity of investors will vary from one individual to another. Some might be able to take more risk, while others might seek low-risk investment options. You need to assess your risk profile and select schemes accordingly.
You need to figure out the different financial goals that you want to fulfil through mutual fund investments. This can include foreign education or marriage of children, purchasing a property, developing a corpus to support post-retirement life and more. Buying mutual funds that align with your investment objectives will help you in your financial planning significantly.
The expense ratio is the charge that an AMC levies on you for covering its operating expenses, which include fees for fund management, administration, distribution, etc. A higher expense ratio implies lower returns from your investment and vice versa.
The mode of investment is another crucial factor to consider before investing in a mutual fund. You can either choose to invest via the lump sum mode or opt for the Systematic Investment Plan (SIP) route. With a systematic investment plan, you will invest a specific amount at regular intervals (monthly, quarterly, semi-annually, etc.). SIP provides the advantages of rupee cost averaging.
Track record of the fund manager
Fund managers are actively involved in managing a scheme. So, the experience and track record of a fund manager is vital for a fund's performance.
One of the best ways to determine if you should put your money in a scheme is to check its past performance. Please note that past performance will not guarantee future performance.
Also Read: Top 10 Equity Mutual Funds To Consider Investing In India
Final Word
Overnight funds are ideal investment options for people who want to invest their idle money reserve for a very short period. Make sure to find the best overnight funds that suit your investment objectives. Consider the past performance of the fund and the track record of your fund manager to maximise the chances of better returns.
FAQs on Overnight Funds
What is the taxation on income from overnight funds?
The taxation on overnight funds is similar to that of debt funds. Income received from an overnight fund in the form of LTCG will be taxed at 20% with an additional cess of 4%. On the other hand, STCG will be taxed as per the tax slab rate applicable for the investor.
Are overnight funds safe?
Overnight funds are one of the safest mutual fund schemes. As the underlying securities will mature every day, the associated risk is very low. There is negligible credit risk and no interest rate risk.
Are overnight funds better than liquid funds?
Overnight funds are safer investment options than liquid funds. That said, overnight funds generate lower returns. Choosing between overnight funds and liquid funds will depend on your expected returns, investment objective, risk appetite and other factors.
Is there a minimum investment amount for overnight funds?
There is no particular minimum investment amount for overnight mutual funds. This will vary from one fund house to another. Make sure to compare such aspects across various fund houses before you invest in an overnight fund.
What is the new circular from SEBI regarding overnight funds?
Overnight funds were launched in 2018 due to SEBI's reclassification task of mutual funds. As per the recent SEBI circular, overnight funds would not invest in any debt security that comes with credit enhancements and/or structured obligations.
Before you go…
Looking for instant 🚀 personal loans 24*7 anywhere, anytime? Install the Navi app on Android or iOS now!
Or, maybe you're looking to buy that house you've been eyeing 🏠 and you need a loan of up to Rs. 10 crores. Install the Navi app on Android or iOS now and get instant in-principle approval right away! Interest rates starting at 6.46% p.a.
How about an affordable health insurance policy 👨‍⚕️ starting at a monthly premium of just Rs. 241? Install the Navi app on Android or iOS now and get your policy in under 2 minutes.
Instead, want to put your savings into action and kick-start your investment journey 💸 But don't have time to do research. Invest now with Navi Nifty 50 Index Fund, sit back, and earn from the top 50 companies.