If you run a business organisation, you are required to pay certain fees for technical or professional services. Professional fees include payments to doctors, lawyers, decorators, architects and others. Technical fees include payments for different consultancy or technical services.
According to Section 194J of the income tax act, if a person pays a fee for availing certain services to a resident, they need to deduct TDS. The 194J TDS deduction should be 10% for payments that exceed Rs. 30,000 in a fiscal year.
Let's find out more about it.
Also Read: How To Use Online Income Tax Calculator?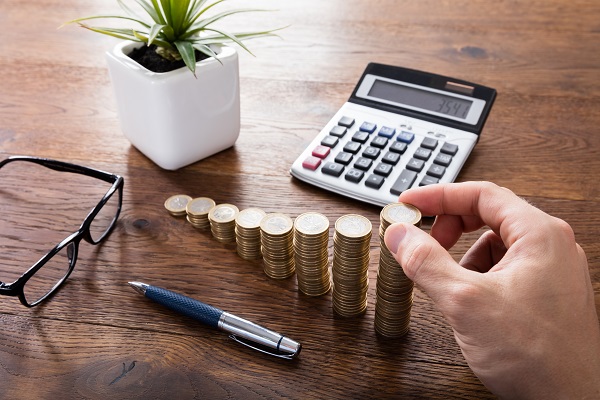 Payments under Section 194J
Here are the different types of payments made to residents that are covered under Section 194J of the IT Act:
Technical services
Technical services refer to managerial, consultancy or other technical services. However, these services will not include mining, construction or assembly.
Professional services
Professional services usually include the following:
Services provided by individuals belonging to medical, legal, architectural or engineering profession
Services offered by sportspersons, commentators, event managers, umpires, team physicians, referees and others are also included under it
Other services included are those provided by film artists, secretaries or authorised representatives
Royalty
Royalty under this section will include consideration for:
Transfer of rights for a design, trademark, invention or formula.
Transferring rights related to films, videotapes, literary works, scientific findings
Use of a patent, model or invention and more
Also Read – Income Tax Slabs And Rates
Non-compete fees
Payments with regard to non-compete fees also come under the ambit of Section 194J of the income tax act. A non-compete fee is an amount paid to another person or entity under an agreement, thereby restricting the other person/entity from competing in a similar trade or area of profession. 
In addition, Section 194J TDS deduction is applicable for other specific cases, such as the following:
Remuneration paid to HR consultancy firms or recruitment agencies
Fees paid by advertising agencies to film stars.
Amount paid to share registers by various companies
Medical services provided by hospitals
Rate Of Deduction Of Tax Under Section 194J
If a person makes a payment for any professional or technical services, Then they are entitled to TDS under section 194J of the income tax act. Any transaction below INR 30,000 is not subjected to a tax deduction but transactions exceeding INR 30,000 in a year are subjected to a 10 percent TDS deduction. 
Who is Liable to Deduct TDS under Section 194J of the income tax act?
Persons who are making a payment for technical, professional, or other specific services mentioned in the section are liable to deduct TDS.
Notably, persons here would signify the following:
Government
Corporation
Local authority
University
Trust
Firm
Registered authorities
Cooperative society
HUFs and Individuals have to make TDS deductions if they are liable for audits under Section 44AB (a) and (b).
Time Limit for Depositing TDS
These are some of the crucial guidelines that you need to follow while paying TDS under Section 194J:
You are required to make TDS deposits on the same day if the TDS deduction under this section is made either by the government or on behalf of it.
However, for other cases, you have to submit the TDS within one week of the month-end in which the TDS deduction was made.
TDS deduction, in some exceptional cases, can take place every quarter. However, an assessing officer has to approve it.
If the payment of a service is made on the very last day of a fiscal year, you have to make the deposit within two months of the year-end.
Dates for Government and Non – Government deductor
Payments made before 1st March
For payments made before the 1st of March, both government and non-government deductors charge it on the 7th day from the end of the month.
Payments made in the month of March
For payments made in the month of March, the Non-government deductors charge it on April 30th. For government deductors, they charge the amount of tax on the date of the payment to the payee. The challan gets deposited by the 7th day from the end of the month. 
Consequences of Non-Deduction or Late Deduction
A part of the payment is Disallowed
Taking the profit and loss account into consideration, a charge of 30 percent of the expenditure will be disallowed in the year of the expenditure claim. In the year in which TDS is paid back to the government, 30% will be reallowed.
Interest levied
If a person pays the tax late, then the tax payment happens along with the TDS paid to the government. In case there was no tax deduction then, one has to pay an interest of 1 % per month from the date when it was required up to the date of actual deduction. In case the tax was already deducted but not paid to the government, the person is liable to pay 1.5 % interest per month from the date of deduction of the tax to the date of payment made to the government. 
Final Word
If you are availing of any kind of services for your business, you should make sure to deduct TDS. Non-deduction of TDS within the stipulated time can lead to penalties. You can refer to the above sections to have a clear idea regarding Section 194J. 
Frequently Asked Questions
Q1. How to apply for a reduction of the TDS rate?
Ans: You can apply for a reduction in the rate of TDS by filling up Form 13 and sending it to an assessing officer. If the officer approves of this reduction, you will receive a certificate confirming the lowering of the TDS amount.
Q2. What are the exceptions to Section 194J?
Ans: Section 194J is not applicable under the following cases:
The payment is made by an individual or an HUF for private purposes
The payment is made to subcontractors or non-resident contractors
The amount of payment does not exceed Rs. 30,000
Q3. What are the consequences of late or non-deduction of TDS?
Ans: Non-deduction of tax or late deduction can attract the following penalties:
30% of expenditure will not be allowed while calculating loss or profit in the year when the expenditure is claimed
An interest of 1% per month is levied from the date on which the deduction of TDS was to take place to the date of actual deduction.
Q4. Can I claim the TDS under Section 194J during IT return? 
Ans: Yes, you can claim the TDS that is deducted under Section 194J while filing an income tax return. You need to mention details about TDS, TAN of the individual/entity deducting the amount, along with other details. 
Q5. How to verify the tax deducted under Section 194J?
Ans: You can easily verify all details regarding the tax deducted under Section 194J via Form 16, which you can collect from the deducting entity. Alternatively, you can verify the details via Form 26AS from the official website of the Income Tax Department. 
Before you go…
Looking for instant 🚀 personal loans 24*7 anywhere, anytime? Install the Navi app now!
Or, maybe you're looking to buy that house you've been eyeing 🏠 and you need a loan of up to Rs. 5 crores. Install the Navi app now and get your instant in-principle approval right away! Interest rates starting at 6.46% p.a.
How about an affordable health insurance policy 👨‍⚕️ starting at a monthly premium of just Rs. 241? Install the Navi app and get your policy in under 2 minutes
Instead, want to put your savings into action and kick-start your investment journey 💸 But don't have time to do research. Invest now with Navi Nifty 50 Index Fund, sit back, and earn from the top 50 companies.