Getting an intimation notice under Section 245 of Income Tax is just the Income Tax department letting you know that they balance your tax dues from previous years with the current year's refund. But the authority has to notify a taxpayer prior to the adjustment to get their consent.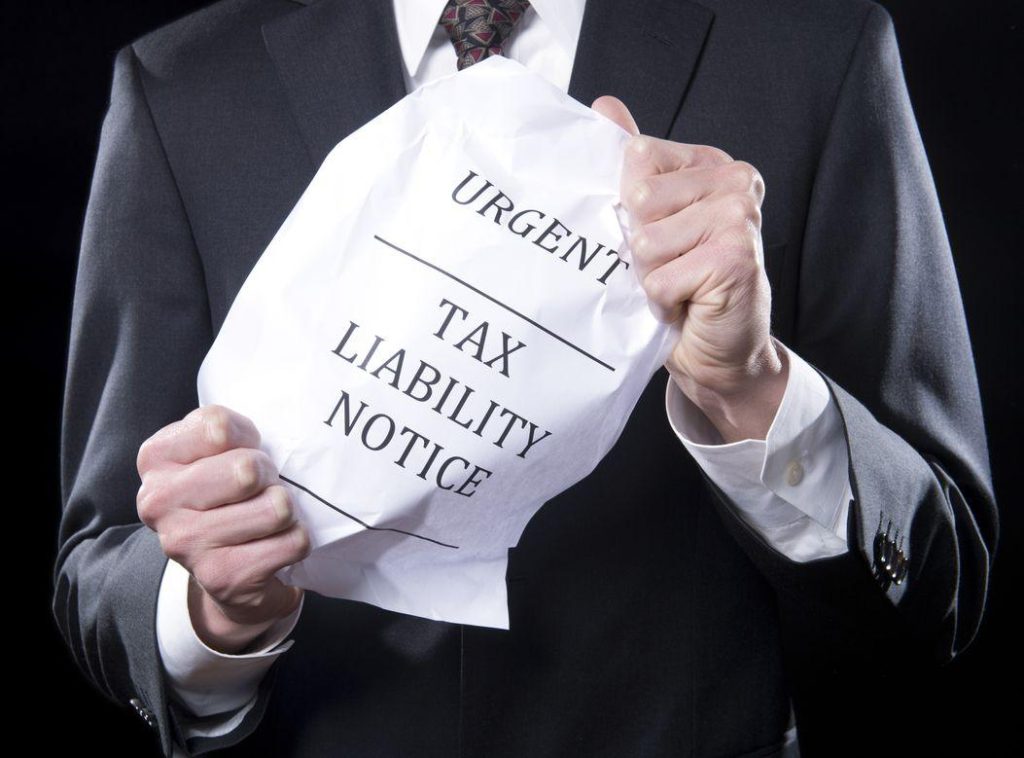 Why Do You Receive Intimation under Section 245?
Section 245 deals with an Intimation notice received from the Income Tax department. It shows that the IT department is trying to adjust your dues from the previous year with the excess tax payment or refund.
Time Period to Respond to Section 245 Tax Notice
The IT department sends you an intimation notice so that you can respond to that with your consent or request, if any. In the notice, the time period by which you have to respond is also mentioned. Failing to respond by the time limit will lead to a final settlement without your consent or suggestion, and the actions taken cannot be reverted. Generally, the time is 30 days after a notice is received.
Specimen of the Section 245 Tax Notice
Procedure to Respond to the Assessing Officer Regarding Intimation under Section 245
There are four ways in which you can file your response to the Assessing officer regarding intimation under Section 245. Procedure is as mentioned below:
Step 1: Log in to your e-filing portal https://eportal.incometax.gov.in/iec/foservices/#/login
Step 2: Under 'E-file' head, choose 'Response to Outstanding Tax Demand'
Step 3: After clicking on 'Submit Response', a new page will open where you have to choose from the following four options:
Option 1: Demand is Correct
If you submit your response as 'Demand is Correct', then you will be given a confirmation message showing the adjustment. If you have any outstanding amount, you have to make the payment right away.
Option 2: Demand is partially correct
If you choose 'Demand is partially correct', you have to choose from four options:
Demand has already been paid – provide challan number, BSR code, payment date and amount.
Demand has already been reduced by rectification – provide date of order, demand amount, details of AO etc.
The appellate order has already paid demand, but the appeal effect has to be given by the department – provide appellate order and appellate order details
An Appeal has been filed- choose whether the rectification is filed at CPC or AO, or others. Submit the relevant information as needed for either of these options as shown on the website
Option 3: Disagree with demand
If you choose this, then select the appropriate reason for the same, which is similar to the options available under 'Demand is partially correct.
Option 4: Demand is not correct but agrees to adjustment
If you select this option, you have to choose from the reasons for disagreement, similar to 'Demand is partially correct'.
Also read: https://navi.com/blog/section-140a-income-tax-act/
Penalty for Not Paying Taxes after Intimation under Section 245
If you do not take any action even after getting the intimation notice under Section 245, the IT department will make the adjustments, and the penalty for the outstanding amount for that assessment year will be levied. This will be done without any confirmation from you as there was no response.
Final Word
It is advisable to keep your tax demands on a check and claim the refund or pay dues on the given timeline. But if you get any intimation notice under Section 245 of the Income Tax, you should respond to the same within the deadline stating proper reasons, if any. Since most of the actions are accessible online, there is no reason to notify your Assessing Officer separately unless you need to do so.
Also read: https://navi.com/blog/section-147-of-income-tax-act/
FAQs on intimation notice under Section 245 of the Income Tax Act
Q1. How can one change the refund outstanding demand?
An assessee needs to submit an online response to the demand sent by the IT department and agree to the notice. After doing so, the authority will adjust the amount with the dues and raise intimation.
Q2. Who can be assessed under Section 245A(iii)?
Section 245A(iii) of Advance Ruling is applicable to non-Resident Indians only. It is specific to a certain category of residents of public sector units.
Q3. What should you do if you are not sure about any outstanding demand?
If you are unsure about how to respond to tax demand, you can contact the IT department. They might ask for the relevant income tax documents to verify your tax returns and help you respond to the intimation.
Q4. How can an Assessing Officer help you with your intimation notice?
If you have any queries or doubts regarding the intimation notice, you can reach out to the Assessing Officer for help. The AO will accordingly review the notice and help you respond to the CPC regarding any adjustment or refund.
Q5. What can you do if you are not satisfied with the decision taken?
If you don't find the decision satisfying after rectification of refund, you can file a grievance through the e-filing portal. You will find an option to file your grievance under the Helpdesk option. Choose the assessment year and type of grievance and submit.
Before you go…
Disclaimer: Mutual Fund investments are subject to market risks, read all scheme-related documents carefully.
This article has been prepared on the basis of internal data, publicly available information and other sources believed to be reliable. The information contained in this article is for general purposes only and not a complete disclosure of every material fact. It should not be construed as investment advice to any party. The article does not warrant the completeness or accuracy of the information, and disclaims all liabilities, losses and damages arising out of the use of this information. Readers shall be fully liable/responsible for any decision taken on the basis of this article.