While purchasing a property, buyers are liable to pay various taxes. The Finance Act 2013 made TDS (Tax Deducted at Source) applicable for transactions of immovable property worth Rs. 50 lakh or more as per Section 194IA of the Income Tax Act.
Buyers are required to deduct TDS when making the payment for the property. Then, they have to obtain a Form 26QB to furnish information about their TDS.
So, how do you file TDS through this online form? Read to know more!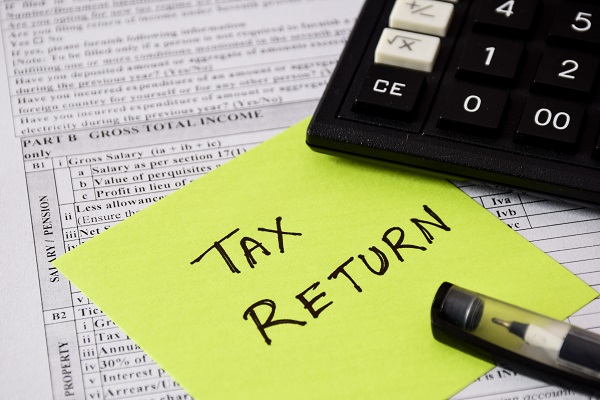 What is Form 26QB Used for?
Under Section 194IA, buyers purchasing immovable properties such as a house or a plot of land have to deduct 1% TDS if the transaction value goes over Rs. 50 lakh. Afterwards, they have to pay the TDS using Form 26QB within 30 days from the month's end when they deducted the TDS.
It is a return-cum challan form that furnishes information about the TDS deduction. The online form is available on the TIN (Tax Information Network) website and is used to verify deducted tax.
Now, let us look at various requirements for TDS on immovable properties.
Also read: TDS Deduction Process and Eligibility
Requirements of Section 194IA
Only buyers are required to deduct TDS for transactions of Rs. 50 lakh or more while sellers have no such requirement. 
If this payment is made in instalments, TDS is deductible on each instalment. 
TDS deduction should be made at the time of payment or when crediting to the seller. 
TDS is applicable to the whole transaction value. For example, if the property you have purchased costs Rs. 70 lakh, 1% TDS is applicable on Rs. 70 lakh and not on the amount above Rs. 50 lakh.
At the time of making a TDS payment, both buyers and sellers have to submit a PAN. Otherwise, TDS will be charged at a 20% rate instead of the usual 1%.  
After deducting TDS, buyers must send the TDS certificate to the seller. He/she can access this two weeks after depositing TDS via Form 26QB. The buyer also has to obtain Form 16B and submit it to the seller.  
For immovable properties purchased after September 1 2019, their overall costs should include all charges required for the transfer of said property. This includes fees for maintenance, car parking, electricity, water, advance charges, club membership fees, etc.
TDS u/s 194IA is applicable for all immovable properties, including commercial properties, residential properties and plots of land. However, it is not applicable to agricultural lands.
How Can You Pay TDS through Form 26QB?
Step 1
Go to the official website of TIN and click on the 'Services' tab.
Step 2
Click on 'e-payment pay taxes online'. On the new page, find 'TDS on Property (Form 26QB)' and click on 'Proceed'.
Step 3
Fill out the given form within the allotted time (30 minutes). Make sure you have the following information at hand before filling it out:
Name of buyer/seller
PAN of seller/buyer
Property details
Contact information of buyer/seller
Tax deposit details
Step 4
On the Taxpayer Information page, enter the tax code (0020 for corporate or 0021 for non-corporate payer), residential status, buyer's PAN and seller's PAN.
Step 5
On the next two tabs, enter the full address of the transferee, transferor and property purchased. Next, fill in the payment amount in words and figures along with the tax amount deposited. 
Step 6
Choose the mode of payment on the next page. You have two options- 'e-tax payment immediately' or 'e-tax payment on the subsequent date'. Next, click on 'Proceed' and pay the TDS amount that you deducted.
Modes of Payment for TDS via Form 26QB
There are two options for TDS payment via Form 26QB. Choose 'e-tax payment immediately to log in to your bank account and make payment. The bank will display Challan 280 with bank name, payment details, CIN and a tick on 800. You can print this for proof of payment of TDS.
You can also choose the tax payment option on a subsequent date to make an offline payment at an authorised bank. To do this, take a printout of the e-receipt of Form 26QB and a unique acknowledgement number. Once you submit this with tax payment via cash or cheque to a bank, it will generate a challan.
What Is Form 16B and How to Download It?
Form 16B is the TDS certificate issued to the seller by the buyer after the latter has deducted and submitted TDS to the government. After making payment via Form 26QB, buyers have to furnish this certificate to sellers. The form is available for around 10-15 days after TDS payment.
Follow the given steps to download Form 16B from the TRACE portal.
Step 1
First-time users on TRACES must register with their PAN and Challan number provided during TDS payment.
Step 2
Log in to the TRACES portal and select 'Form 16B' from the Downloads tab.
Step 3
Enter the seller's PAN, acknowledgement number and assessment year. Next, click on 'Proceed'.
Step 4
Verify all details shown on the confirmation screen and click on 'Submit Request'.
Step5
On successful submission of the download request, a request number will appear on the screen.
Step 6
Go to 'Requested Downloads' on the 'Downloads' tab to download Form 16B.
Also read: TDS on Professional Fees and Technical Fees
Final Word
Any buyer purchasing a new property has to deduct and pay TDS at a 1% rate of the overall sale within 30 days of the following month when they deducted it. They can use TIN NSDL's website to submit the deducted tax using Form 26QB. Failing to submit this will result in various penalties.
Frequently Asked Questions
Q1. How should one file Form 26QB in case of joint transactions? 
Ans: In the case of joint transactions, each buyer has to file Form 26QB for each unique buyer-seller combination. For example, if there are two buyers and one seller, two forms will have to be filled. For three buyers and three sellers, buyers have to fill out a total of nine forms. 
Q2. What happens if you forget to save your acknowledgement number after paying TDS?
Ans: Deductors can view the acknowledgement number for Form 26QB in his/her annual tax statement (Form 26AS). They can also view this on the TRACES portal or the Protean-TIN website. It is necessary to enter the buyer and seller's PAN, total payment and assessment year for retrieving this number. 
Q3. What penalties are applicable for not filing Form 26QB?
Ans: The following penalties are applicable for non-filing Form 26QB:
For non-deduction of TDS: Penalty of 1% on TDS every month
Non-remittance: 1.5% per month till the date of payment
Late filing: Rs. 200 per day u/s 234E
Penalty u/s 271H: From Rs. 10,000 to Rs. 1 lakh 
Q4. Can the IT Department figure out if you have not paid TDS?
Ans: Yes, the Income Tax Department receives AIR (Annual Information Return) for all taxpayers recording purchase and sale of a property. From this report provided by the registrar/sub-registrar, they can figure out if you have made a property transaction over Rs. 50 lakh.
Q5. Which banks are authorised to receive payment of TDS u/s 194IA?
Ans: These are some of the banks authorized to receive payment for Form 26QB:
State Bank of India
ICICI Bank
Indian Bank
Axis Bank
Punjab National Bank
Indian Overseas Bank
HDFC Bank
Bank of Maharashtra
Central Bank of India
IDBI Bank
Bank of Baroda
Before you go…
Looking for instant 🚀 personal loans 24*7 anywhere, anytime? Install the Navi app now!
Or, maybe you're looking to buy that house you've been eyeing 🏠 and you need a loan of up to Rs. 5 crores. Install the Navi app now and get your instant in-principle approval right away! Interest rates starting at 6.46% p.a.
How about an affordable health insurance policy 👨‍⚕️ starting at a monthly premium of just Rs. 241? Install the Navi app and get your policy in under 2 minutes
Instead, want to put your savings into action and kick-start your investment journey 💸 But don't have time to do research. Invest now with Navi Nifty 50 Index Fund, sit back, and earn from the top 50 companies.