PF or Provident Fund is a benefit-based retirement scheme offered by The Employees' Provident Fund Organisation (EPFO) in India. Under this social security scheme, both employers and employees have to contribute to a monetary fund over the years to ensure that the employee has a secure retirement. The Provident Fund (PF) amount can also be withdrawn as per certain guidelines laid down by EPFO. In case you're in need of urgent cash, you could choose to withdraw your PF. However, there are certain guidelines that you need to be aware of.
Read this blog to have better clarity on PF withdrawal rules and updated guidelines in 2022. Read on!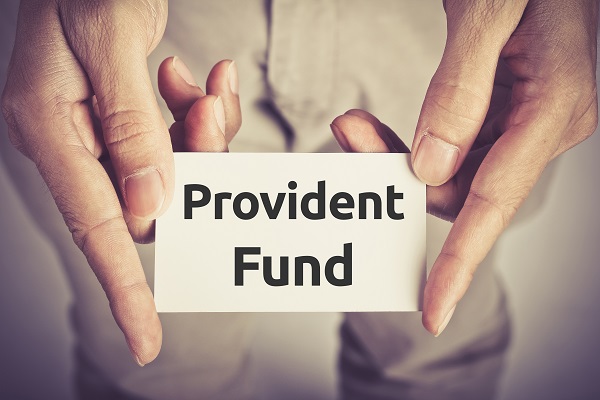 Common PF Withdrawal Rules
Before we discuss the recent updates, let's take a look at the common PF withdrawal rules and limits for different purposes.
Reason
Eligibility
Limit
Unemployment
An account holder has been unemployed for not less than one month
75% of the total accumulated amount after 1 month of unemployment
Remaining 25% if unemployment is beyond 2 months
For own education or child's education after class 10
Should be in service for a minimum of 7 years
Up to 50% of employee's contribution to EPF
Marriage of self/children/sibling
Should be in service for a minimum of 7 years
Up to 50% of employee's contribution to EPF
Medical treatment of self/spouse/children/parents
No minimum service required
6 months' basic salary and Dearness Allowance, or total employee's contribution, whichever is less
Purchase/construct a house or land
Should be in service for a minimum of 5 years
24 months' basic salary to purchase a land plot36 months' basic salary to purchase or construct a house
Home Renovation
1. Should be in service for a minimum of 5 years2. After 5 years of home construction.3. Can avail this facility again after 10 years of home construction
12 months' basic salary (plus DA) and employee's contribution with interest
Repayment of Home Loan
1. Should be in service for a minimum of 10 years.2. PF corpus in your account (and your spouse's account) has to be more than Rs 20,000.
36 months' basic salary (plus DA) and total contribution with interest
Partial withdrawal before Retirement
1. Account holder must be at least 54 years old. 2. One year before retirement/superannuation
90% of the accumulated amount plus interest
Pay Existing Debt
Should be in service for a minimum of 10 years
36 months' basic salary + DA
Also Read: How To Link PAN With An EPF Account
Latest PF Withdrawal Rules in 2022
Given the economic and global changes, the government announces new rules regarding PF withdrawal now and then. So, here is a list of a few important rules and regulations.
Meeting COVID-19 related expenses
To help employees in the organised sector deal with the ongoing pandemic, the government amended PF withdrawal rules to include COVID-19 related expenses. If the government declares that your residential locality is affected by the pandemic, you can withdraw up to 75% of the EPF balance.
The government announced a new taxation rule, applicable from April 1, 2022. The rule states that taxation will apply to the interest on contributions above Rs.2.5 lakh in PF account. In case there is no employer contribution, the limit becomes Rs.5 lakh. Any amount below Rs.2.5 lakh remains tax-free.
Moreover, the interest is taxable as per the account holder's income tax slab rates.
Tax Deducted at Source (TDS)
A withdrawal of Rs. 50,000 or more before completing five years of service attracts a TDS of 10%. However, there is no TDS imposition if one submits Form 15G/15H along with their PAN during withdrawal. Form 15G/15H states that an employee's total income is non-taxable.
Moreover, if an employee is ill or the company shuts down, there is no tax on withdrawals before 5 years. Furthermore, there is no TDS deduction if one withdraws an amount above Rs. 50,000 or any amount after completing five years of service.
Quitting or changing a job
Your PF account does not become inactive or disabled if you quit your job. However, it will not receive monthly employer's contributions. You can withdraw 75% and the remaining 25% of PF balance after one and two months of unemployment, respectively.
If you decide to join a new employer, you do not have to withdraw the balance. Your new employer can transfer the PF account to a new one under the same UAN.
Lowering Tax Burden
For early withdrawals, one might be subject to hefty tax liability. However, there are a few ways to avoid TDS on PF withdrawal.
While changing your job, do not withdraw the balance. Establish a new account with the same UAN and transfer the balance.
As withdrawals after five years of service attract no TDS, try to defer withdrawing funds. In case of emergency, you can also file Form 15G/15H to avoid TDS.
Those who are unemployed can try not to make any withdrawals. Without any contribution, PF balance earns interest for up to three years.
Also Read: Everything You Need To Know About Public Provident Fund (PPF)
Final Word
The primary purpose of Provident Fund is to create a safety net for individuals after retirement. Every individual deserves to enjoy a post-retirement life with no financial burden. Indeed, EPFO sets various PF withdrawal rules for different purposes. But it is vital that you indulge in pre-mature withdrawal only in case of emergencies. Saving up for retirement should remain the main objective.
FAQs on PF Withdrawal Rules
1. Are PF contributions eligible for tax deductions?
Section 80C of the Income Tax Act offers tax deductions of up to Rs. 1.5 lakh on contributions made to Provident Fund. However, only the employee's contribution to PF is eligible for deductions. Thus, there is no tax benefit on employer's contribution. 
2. Do we need to ask our employer before withdrawing PF?
If you are withdrawing your PF balance online, you do not have to ask or inform your employer. Earlier, you had to get your employer's signature on Form 19. However, with the introduction of UAN-based Form 19, you can now submit all forms for PF withdrawal without the employer's signature.
3. How to print a PF passbook?
To download and print PF passbook online, you need to visit the member passbook page on EPFO's official website. Upon logging in using your UAN and password, you can see a dropdown menu with all PF accounts linked with the UAN. Select the specific Member ID and click on 'View Passbook.' Lastly, you can scroll down to download or print the passbook. 
4. Which is better, PPF or EPF?
Public Provident Fund and Employee Provident Fund are retirement schemes with the aim of ensuring income security after retirement. There are different rules in relation to EPF, as only salaried individuals can hold an account and have a lock-in period till retirement. Meanwhile, PPF is open for all and has a shorter lock-in period. Traditionally, the EPF interest rate is higher than PPF. 
5. What is the current EPF interest rate?
For the financial year 2020-21, the EPFO offered an 8.5% interest rate to its subscribers. Meanwhile, the interest rate on EPF contributions for FY 21-22 has been reduced to 8.1%, which is the lowest in over 4 decades.
Before you go…