Section 40b of the Income Tax Act, 1961 specifies the maximum limit of interest on capital and remuneration payable to partners in a partnership firm. The Income Tax Department doesn't allow any amount above the prescribed limit as a deduction. Keep reading to get all the details regarding this Section!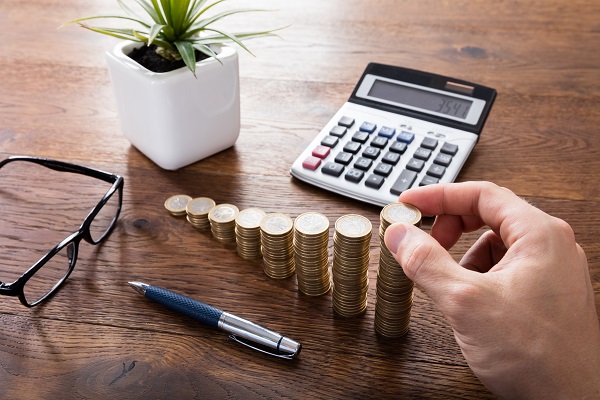 Remuneration for Partners
Remuneration comprises commission, bonus, and salary. For a partnership firm, remuneration is eligible as a deduction provided it satisfies the following terms and conditions:
Only working partners receive remuneration.
A partnership deed and its terms should authorise remuneration. Furthermore, it must mention the salary amount or procedure of its calculation. If the deed doesn't include such a provision, then no tax deduction will be applicable. Generally, a deed specifies that the partners' salaries have been set as per the ceiling limit of Section 40b. This clause follows the terms for the deductible amount.
Remuneration must be associated with the tenure of a partnership deed. In case there's another deed for another tenure, then provisions of such a deed will be applicable for that tenure.
It is not applicable in case taxes are payable on a presumptive basis as per Section 44ADA or Section 44AD.
Remuneration must not exceed the prescribed limits as specified below. Keep in mind that this threshold is meant for all the partners' total salary and not each partner.
Book Profit
Sum Deducted as Remuneration
For negative book profit
Rs. 1.5 lakh
For positive book profit:On 1st Rs. 3,00,000 of book profit
On the balance

90% of book profit or Rs. 1.5 lakh, whichever is higher 60% of book profit
Book Profit Computation under Section 40b
You can calculate book profit in the following manner:
Profit in accordance with Profit and Loss Account: Rs. X
Add: Remuneration to respective partners if P&L A/C gets debited
Add: Brought forward losses, tax deduction as per Section 80C to Section 80U if P&L A/C gets debited
Less: Earnings under other sources, capital gain, house property if P&L A/C gets credited
Book profit: Rs. Y
Illustration
Let's simplify this calculation through the following example:
Book profit is Rs. 9,00,000
Maximum salary applicable = 60% x Rs. 6 lakh + 90% x Rs. 3 lakh = Rs. 6,30,000
Remuneration that is applicable as a partnership firm's expenses is taxable as earnings from profession or business in the hands of a receiving business partner. In case such remuneration is not applicable as a partnership firm's expenses, then there will be no tax implications for partners.
Also Read: 2022 Guide on New Vs Old Tax Regime For Different Tax Slabs
Interest Income on Business Partner's Capital
A partnership firm must satisfy the following terms and conditions to avail deduction on interest on capital:
Non-working or working partners can receive interest payments.
A partnership deed should authorise interest payment. Furthermore, such interests must be associated with a partnership deed's tenure. In case there's another deed for another tenure, then provisions of such a deed will be applicable for that tenure.
The interest rate must not be more than 12%. In case the interest amount goes beyond 12% of the business capital, then the additional amount will be ineligible for deduction.
It's not applicable if taxes are payable on a presumptive basis as per Section 44ADA or Section 44AD.
If an individual is a firm's partner for any other individual's benefit or on behalf of another individual, then interest payment made to such an individual as a representative will not be applicable under Section 40b. Interest payable to such an individual as a representative and to an individual so represented is applicable under this Section.
In case interest payment is made to a business partner for any other individual's benefit or on behalf of any other individual, then such interest payment is applicable.
In case a firm fetches interest income on drawings from a business partner, then there will be tax implications for the firm.
When it's pointed out that interest or remuneration is not applicable, it denotes that it's not allowed as a tax deduction for computing net taxable profit. A partner can still receive payments from his/her firm in cash. As per the Partnership Act, there's no limitation on it.
Partners will have to pay taxes for the amount of interest or remuneration that can be deducted in the hands of the partnership firm. Business partners receive this amount under the head of profit from profession or business. However, if a firm doesn't consider such amounts, then there will be tax exemptions for partners.
Also Read: Section 111A Of The Income Tax Act
Final Word
Section 40b of the Income Tax Act brings forth certain conditions and restrictions on the expenses deductible for a partnership firm. It focuses on the interest and remuneration payable to a firm's partners. Hopefully, you can now understand how a partnership firm benefits from this section.
Frequently Asked Questions
1. Is interest on a partner's capital taxable?
Yes, as per Section 28, interest on capital will be taxable in the hands of a business partner. This denotes that interest income will be taxable under the head of profits and gains from business and profession.
2. Can sleeping partners get a salary?
Sleeping partners only make investments in a business and do not engage in any administrative or managerial work. Only a working partner manages the day-to-day activities of a firm. So, sleeping partners do not get any salary. They only earn profits from a business. A firm distributes such profits based on a partner's share in the business.
3. Is it mandatory to pay remuneration to the partner?
A working partner who actively manages the affairs of a firm partly or wholly will receive remuneration from the firm. However, a partner who is not an individual (for instance, a company) is not a working partner. Remuneration is applicable for working partners only.
4. How is salary different from remuneration?
Salary denotes the exact amount, payment in cheque/cash, or money transfer that an individual receives for his/her service in a company. Remuneration, on the other hand, denotes the salary and privileges that a company offers to its employees. Besides, the amount of remuneration may differ from time to time, but the salary remains the same for an employee.
Before you go…
Disclaimer: Mutual Fund investments are subject to market risks, read all scheme-related documents carefully.
This article has been prepared on the basis of internal data, publicly available information and other sources believed to be reliable. The information contained in this article is for general purposes only and not a complete disclosure of every material fact. It should not be construed as investment advice to any party. The article does not warrant the completeness or accuracy of the information, and disclaims all liabilities, losses and damages arising out of the use of this information. Readers shall be fully liable/responsible for any decision taken on the basis of this article.
Explore: Blogs on Income Tax Section