Section 111A of the Income Tax Act deals with taxation rules for short-term capital gains. The profits generated from investments in stocks are termed as long-term or short-term capital gains depending on the holding period of equity shares. If you have invested in short-term equity funds, you must know the tax rules under Section 111A.
This post gives a detailed overview of Section 111A of the Income Tax Act, when it is applicable, examples and exceptions. Read on to get all the details!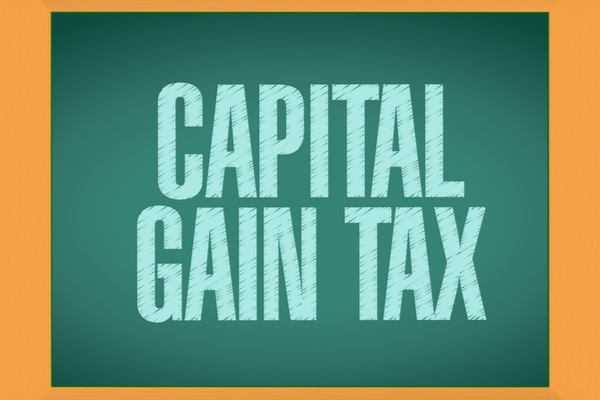 What is Section 111A?
Section 111A of the Income Tax Act stipulates 15% taxation on STCG (Short-Term Capital Gains) on the taxable income of the assessee. However, this would be applicable only if an individual or HUF's (Hindu Undivided Family) total income from capital gains exceeds a certain maximum limit not chargeable to income tax.
Investors holding equity shares for 1 year or less are said to have short-term capital gains or STCG. Income from equities is taxable as per rules of the IT Act 1961 under the following two categories:
Short-term capital gains under Section 111A
Short-term capital gains except for Section 111A
When Is Section 111A Applicable?
Section 111A operates for short-term capital gains in the following cases:
Buying and selling of stocks or equity-based fund units.
Transferring shares via a recognised stock exchange.
STT or Securities Transaction Tax is applicable on the sale of equity shares/funds.
STCG on selling units of a trust.
STCG through the sale of mutual fund units, business trust units or shares via a stock exchange situated in IFSC wherein foreign currency is used (even if there is no STT).
Section 111A of Income Tax Act Examples
Let's go through the following illustrations to understand this Section better!
Situation 1
Rajat sells shares of MNL Pvt. Ltd via Bombay Stock Exchange. He holds the units for 7 months. So, he will have short-term capital gains. Since the shares have been moved through a well-known stock exchange (with STT charged), Section 111A will be applicable. A tax of 15% is levied on STCG (plus cess and surcharge).
Situation 2
Lalit sells mutual fund units (investing 65% of the corpus in equity) via National Stock Exchange. The investment has a holding period of 10 months, and Lalit is entitled to short-term capital gains. Section 111A covers such an investment option, and a tax of 15% is applicable on STCG (with cess and surcharge).
Situation 3
Meera sells debt fund units after 9 months of holding them. She will be having short-term capital gains, which don't come u/s 111A. In this case, the tax implication on STCG will depend on the regular tax rate applicable to Meera's income.
Example
For Miss Rekha, the taxable salary is Rs. 2,00,000 and STCG through the sale of shares is Rs. 3,00,000. The tax deduction limit for her is Rs. 2,50,000. So, there is a deficit of Rs. 50,000 (Rs. 2,50,000 – Rs. 2,00,000) in this limit.
Miss Rekha can adjust her STCG with the additional Rs. 50,000 deduction. Now, the residual STCG of Rs. 2,50,000 (Rs. 3,00,000 – Rs. 50,000) will be taxable (tax rate is 15%).
Also Read: Taxation In Mutual Funds
Things to remember
If your earnings (adding STCG) after tax deductions are less than Rs. 2,50,000, there will be no tax liability for you. Tax implications u/s 111A will also be nil. 
When your income (adding STCG) exceeds Rs. 2,50,000, then taxation on STCG at the rate of 15% is applicable. However, when your earnings are below Rs. 5,00,000, you can avail of a tax rebate under Section 87A. The old and new tax regimes allow a rebate of up to Rs. 12,500.
Section 111A Exceptions
In certain cases, Section 111A will not be levied on short-term capital gains. Here's a list of instances where Section 111A will not be applicable:
If you hold capital assets and not stocks.
Securities Transaction Tax (STT) is not charged on the transfer of shares listed on the Stock Exchange in the International Financial Service Center (IFSC).
Foreign Institutional Investors (FII) as they are capital assets.
Also read: Section 115AD of Income Tax Act: Taxation On Foreign Institutional Investors
STCG Adjustment as Per Exemption Limit
When you are an Indian resident, and your income after tax deductions is below the exemption limit, you can set off the following against a deficit in your exemption limit:
STCG on equity investments
LTCG from investing in equity
LTCG from investments other than equity
Deductions from Short-Term Capital Gains
Deductions under Chapter VI-A are allowed from the gross total income after reduction from capital gains under Section 111A of the Income Tax Act. The following deductions are allowed against the sale of shares leading to STCG:
Cost of acquisition
Transfer expenses
Additionally, income tax rebates under Section 88 are allowed on total income if it includes any short-term capital gains. This provides a tax rebate of up to 20% of expenses deposited towards life insurance or annuity plans.
Also Read: Difference Between Long-Term and Short-Term Capital Gains Tax
Final Word
Section 111A of the Income Tax Act stipulates a tax rate for short-term capital gains specified under Section 2(42A). You must know about the crucial deductions of the IT department to reduce your tax burden.  Section 80C gives a deduction of up to Rs. 1,50,000 on investments in ELSS funds. Navi Long Term Advantage Fund is an ELSS fund offering a tax benefit of up to Rs. 46,800 to the investors. You can avail of this scheme through platforms such as Groww, Kuvera and Paytm Money. 
FAQs on Section 111A of the Income Tax Act
Q1. Which documents are crucial for e-filing tax returns?
Ans: The following documents are essential for ITR filing:
Aadhaar card
PAN card
Form-16 provided by an employer
Monthly payslips
Bank passbook for savings account interests
Statement of fixed deposit interests
TDS certificate provided by a bank
Investment details
Form 26AS
Q2. Which expenses are eligible for deductions u/s 80C?
Ans: Some of the investments which qualify for Section 80C tax deductions are as follows:
Contributing to Provident Fund
School fees of children
LIC premium
Home loan repayment (principal amount)
Registration expenses and stamp duty of house property
Equity-Linked Savings Scheme (ELSS)
Q3. What are the disadvantages of not filing ITR on time?
Ans: A few of the drawbacks of not filing tax returns on time are as follows:
Your loss will not be carried forward to the coming years (other than the loss incurred from a residential property)
Availing of home loans will be a problem
In case you have claimed a refund, the processing will get delayed 
Section 234F will charge a fee of up to Rs. 10,000
In case taxes are due, interest is applicable u/s 234F
Q4. What does Section 80TTA include?
Ans: Section 80TTA facilitates a deduction of Rs. 10,000 on interests received. Individuals and Hindu Undivided Families can avail of this deduction. The following interests qualify for a tax benefit:
From a bank savings account
While having a post office savings account
Through a co-operative society savings account
Q5. What is the ITR-1 Form?
Ans: ITR-1 is an income tax return form for taxpayers having earnings of up to Rs. 50,00,000. It is also called a Sahaj form. It includes income from:
Salary and pension
Other sources of income except for earnings from lottery and horse racing
A residential property (other than brought forward losses from preceding years)
Before you go…
Looking for instant 🚀 personal loans 24*7 anywhere, anytime? Install the Navi app on Android or iOS now!
Or, maybe you're looking to buy that house you've been eyeing 🏠 and you need a loan of up to Rs. 10 crores. Install the Navi app on Android or iOS now and get instant in-principle approval right away! Interest rates starting at 6.71% p.a.
How about an affordable health insurance policy 👨‍⚕️ starting at a monthly premium of just Rs. 241? Install the Navi app on Android or iOS now and get your policy in under 2 minutes.
Instead, want to put your savings into action and kick-start your investment journey 💸 But don't have time to do research. Invest now with Navi Nifty 50 Index Fund, sit back, and earn from the top 50 companies.