Perquisites are non-monetary benefits provided to an employee by the employer. These can vary depending on an employee's position in that particular company. Depending on their type, perquisites can be eligible for tax deductions or not. Section 17(2) of the Income Tax Act discusses perquisites in income tax. Read on to know the meaning, benefits, their classification and if you are eligible for tax deductions.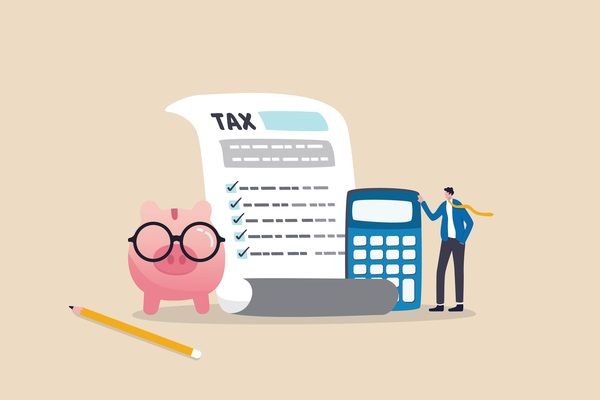 Perquisites in Income Tax
The tax calculated for the prerequisite is separated from an employee's salary. Following are the benefits which come under Section 17(2):
Value of accommodation provided to an employee.
Value of usage of a movable asset utilised by the employee or his/her family member.
Annual expenditure by the employee in a club or any membership fee provided by the employer.
Value of concessional fare borne by the employee.
Employee provides service charges for any help like to a gardener or sweeper.
Expenditure for travelling.
Classification of Perquisites in Income Tax
Due to taxation purposes, perquisites are divided into the following categories:
Taxable for employees belonging to a specific group.
Taxable for all employees.
Tax exempted perquisites.
Sweat equity or specific security shares allotted by the employer.
Employer contribution to the retirement fund if it exceeds Rs. 1,50,000.
Tax Exempted Perquisites
Following are the tax-free perquisites as mentioned in the Income Tax Act-
Medical facilities and reimbursements.
Recreational amenities.
Training or course fees.
Laptops or telephones.
Food and beverages.
Loan to employees.
Children's education.
Insurance premiums or pensions.
Perquisites for Indian citizens providing services outside India.
Rent-free residence to the officials of Parliament.
Accommodation provided to an employee working in a remote location, such as a mining field, dam or project execution site.
Leave Travel Concession for an employee to any destination in India even after termination or retirement of his/her service u/s 10(5).
Employees Eligible for Tax-Free Perquisites
Even if all the employees are eligible for taxes on the mentioned perquisites provided, some employees can avail of tax-free perquisites. They are mentioned below:
The reimbursements made to the director of a company of which the assessee is an employee.
If an employee has beneficial shares in the company and carries more than 20% of the voting power.
If an employee's salary under the head salaries inclusive of base salary, dearness allowance, bonus and commission exceeds Rs. 50,000.
Taxability of Perquisites
Usually, the taxability of perquisites is calculated as an average of income tax which is based on the following:
Income charged as 'salaries'.
Tax rate for the contemporary financial year.
Value of perquisite for the tax amount borne by the employer.
Perquisites Example and Taxation
Owned by the employer:
| | |
| --- | --- |
| Population | Tax Rate |
| Less than Rs. 10 lakh | 7% |
| More than Rs. 10 lakh but less than Rs. 25 lakh | 10% |
| More than Rs. 25 lakh | 15% |
Leased by the employer:
| | |
| --- | --- |
| Population | Tax Rate |
| Hotel or guest house for more than 15 days | 24% |
| Actual rent or 15% of the value, whichever is less | NA |
Also Read: Section 54 Of The Income Tax Act: Eligibility And Tax Exemption
Who Pays Perquisite Taxes?
The Government taxes perquisites at a rate of 30% of the total value of fringe benefits. A company, firm, association or body of individuals who provides these fringe benefits and perquisites to the employees have to pay perquisite taxes.
Calculation of Perquisites Taxes
Here is an example for a better understanding of the calculation of the perquisite taxes.
Suppose the head salary of an employee is Rs. 8 lakh, which includes the amount of the perquisites provided by the company, which is Rs. 90,000.
Now, perquisite tax will be charged under salaries which is Rs. 8, 00,000
| | |
| --- | --- |
| Gross salary | 8,00,000 |
| Tax on salary inclusive of education and health cess at 4% | 75,400 |
| Average tax rate | (75,400/8,00,000) X 100= 9.4% |
Tax paid on perquisite amount Rs. 90,000 will be-
9.24% X 90,000= Rs. 8316
Hence, monthly TDS amount will be 8316/12 = 693.
Also Read: How To Calculate Taxable Income?
Final Word
Perquisites offer benefits to the taxpayer but bring tax implications. Hence, it might become complicated for an employer to provide those perquisites while keeping in mind the implications of each.
FAQs on Taxability of Prerequisites
Q1. What is the difference between allowance and perquisites?
Ans: Allowances are monetary benefits given to the employee with the salary like a house allowance, travel allowance, etc., whereas perquisites are non-monetary benefits provided to the employee. 
Q2. Are perquisites parts of the salary of an employee?
Ans: Perquisites are included in the salary income only if provided to an employee by an employer. But in cases where perquisites are received from an individual are taxable under 'Income from other sources'.
Q3. Is HRA a prerequisite or an allowance?
Ans: Perquisite is an allowance included in your salary and is exempted from taxes to a certain extent according to the Income Tax Regulations.
Q4. Are pension incomes taxed under salary income?
Ans: Yes, pension incomes are taxed under salary income. However, pensions received from UNO (United Nations Organisation) are exempted.
Q5. Is leave encashment taxable under salary?
Ans: Yes, leave encashment is taxable under salary during service. However, for the government employees, leave encashment received at the time of retirement is exempted from tax.
Before you go…
Disclaimer: Mutual Fund investments are subject to market risks, read all scheme-related documents carefully.
This article has been prepared on the basis of internal data, publicly available information and other sources believed to be reliable. The information contained in this article is for general purposes only and not a complete disclosure of every material fact. It should not be construed as investment advice to any party. The article does not warrant the completeness or accuracy of the information, and disclaims all liabilities, losses and damages arising out of the use of this information. Readers shall be fully liable/responsible for any decision taken on the basis of this article.