The Government of India introduced Section 94A of the Income Tax Act in 2011 to take action against taxpayers if an appropriate exchange of tax information does not take place. This Section of ITA includes provisions that curb tax payment avoidance.
Read on to learn about the crucial details of Section 94A of the Income Tax Act.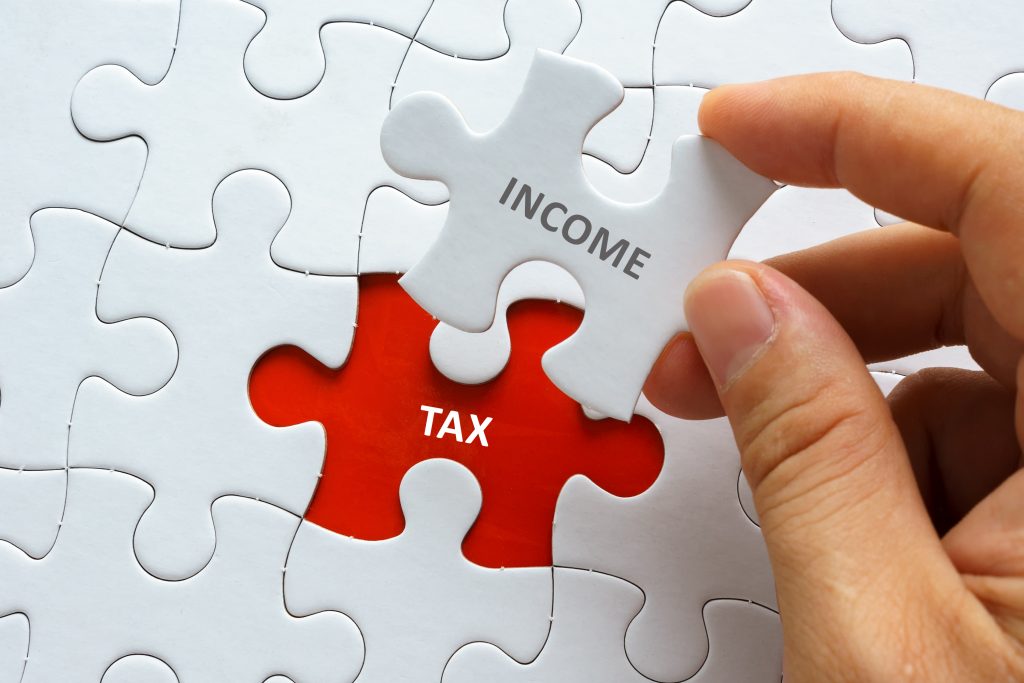 Reason for Introducing Section 94A Income Tax Act
The Indian government has signed Tax Information Exchange Agreements with many countries to gain accurate information about the funds held by Indian residents abroad. However, a few countries refused to cooperate with respect to sharing tax-related information.
With the help of Section 94A of ITA, the Government of India blacklists those foreign tax jurisdictions which have an improper and ineffective system of exchanging tax-related information.
This Section empowers GOI to avoid financial transactions with the countries that refuse to help the Indian government access tax-related information about Indians living on their soil.
Provisions of Section 94A of Income Tax Act
Here are the essential provisions of Section 94A of ITA.
Suppose a resident Indian receives money from anyone living in a Notified Jurisdictional Area. In that case, he/she needs to disclose the source and every detail of the transaction, failing which it will get subjected to designated tax regulations.
Generally, the tax rate imposed on payments received from a resident of a Notified Jurisdictional Area is 30%.
If a resident Indian assessee carries out a financial transaction with anybody in a Notified Jurisdictional Area, an international transaction will take place and attract corresponding tax regulations.
Section 94A of ITA does not allow any deduction for the payments made to financial institutions located in the Notified Jurisdictional Areas. However, the assessee may request an exception by providing the required authorization in a proper and acceptable format. This helps income tax officials access information from the financial institution in the notified area.
Salient Features of Section 94A of Income Tax Act
Detailed below are the notable features of Section 94A of ITA:
It enables the government to blacklist foreign countries that refuse to divulge tax-related information about Indians living there. It also empowers them to take action against residents and non-resident taxpayers located in the notified areas for non-compliance. The Section also helps the Government steer away from financial transactions with any non-cooperating foreign countries.
Before scrutinizing Section 94A of ITA, one needs to examine the Tax Information Exchange Agreement because it is a legal device that helps a country in criminal and civil investigations.
Residents of India who receive money from anyone living in a Notified Jurisdictional Area should disclose the source and details of the payment. If the person fails to provide an account of the income, his/her earnings will fall under prevalent tax laws.
Section 94A of ITA is a specially designed anti-tax avoidance measure that ensures transparency in financial transactions.
It aims to manage and control the flow of black money.
Deductions under Section 94A of Income Tax Act
Payments made to individuals based in a notified area are eligible for tax deduction at any of the following rates:
Rates mentioned in the Finance Act
Rates mentioned in the corresponding provision of the Income Tax Act
At the rate of 30%
Individuals should maintain necessary documents providing accurate information if they wish to avail the deductions mentioned above.
Notifications to the Jurisdictional Areas
If an Indian assessee carries out any financial transaction with a person located in a Notified Jurisdictional Area, the consequences are as follows.:
The transaction is considered an international transaction
People involved in the transaction are 'associated enterprises'
More importantly, Section 94A(6) has described a person in an NJA as —
An individual living in a Notified Jurisdictional Area
An individual having a permanent establishment in a Notified Jurisdictional Area
An individual having an establishment in the notified area
Final Word
To sum up, Section 94A of Income Tax Act is a crucial legal tool that can help the Government of India to curb the circulation of black money. This law enables the government to mark countries refusing to share tax information about Indians living abroad as Notified Jurisdictional Areas. If used effectively, Section 94A of ITA can curb people's tendency to avoid the payment of taxes.
FAQs on Section 94A
Q1. How many NJAs are there?
The concept of Notified Jurisdictional Area came into being with Section 94A of the Income Tax Act. It enables India to notify countries that refuse to help India access tax-related information as NJAs and cease financial transactions with them. To date, only Cyprus has been notified as NJA. But it was rescinded in 2016.
Q2. What is Transfer pricing law?
In India, Transfer Pricing Law is applicable for international and domestic transactions that fall above a certain threshold with respect to deal value. Section(s) 92A-F and relevant Rule(s) 10A-E of the Income Tax Rules of 1962 introduced transfer pricing law.
Q3. What is the difference between taxable income and exempt income?
According to income tax laws, total earnings that are subject to taxation are known as taxable income. Note that certain incomes are not taxable. These are called exempt income. Examples of exempt income include interest received through PPF and agricultural means.
Q4. What is a Double Taxation Avoidance Agreement?
The Government of India has entered into a bilateral treaty called Double Taxation Avoidance Agreement with more than 150 countries to provide tax relief to India's citizens and residents. Double taxation takes place when GOI imposes tax twice on the same income. It happens when an individual's income is accrued, i.e., received in more than one country.
Before you go…
Disclaimer: Mutual Fund investments are subject to market risks, read all scheme-related documents carefully.
This article has been prepared on the basis of internal data, publicly available information and other sources believed to be reliable. The information contained in this article is for general purposes only and not a complete disclosure of every material fact. It should not be construed as investment advice to any party. The article does not warrant the completeness or accuracy of the information, and disclaims all liabilities, losses and damages arising out of the use of this information. Readers shall be fully liable/responsible for any decision taken on the basis of this article.