Section 35D of Income Tax Act enables people to seek tax deductions for preliminary expenses.
One can seek tax deductions on capital expenses incurred before the business starts operating. However, there are eligibility criteria and additional details that people need to know.
Read on to learn more about this Section.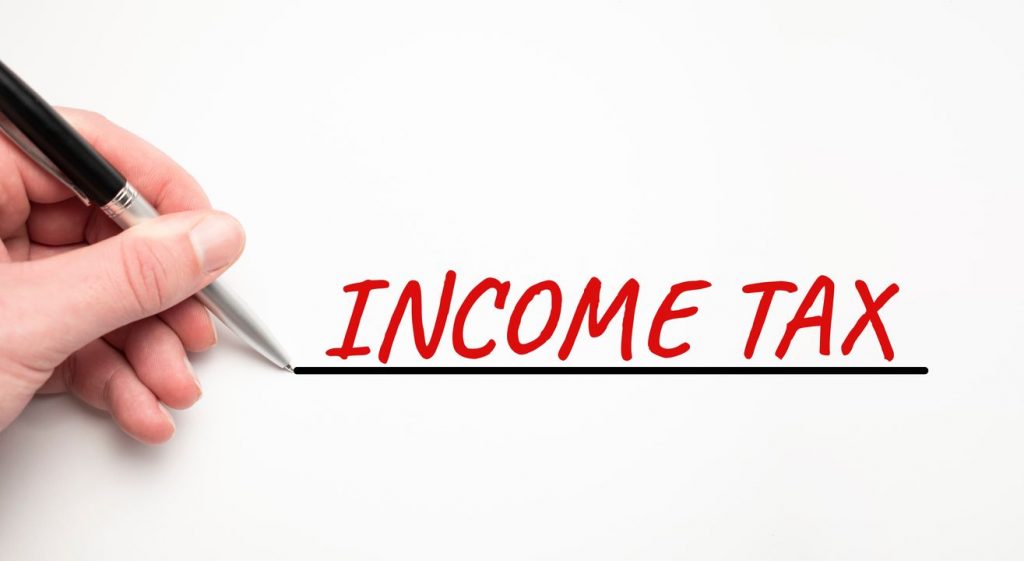 Deductions under Section 35D of Income Tax
Tax deductions can be claimed under Section 35D of the Income Tax Act by a company or an Indian resident for preliminary expenses before a particular business.
Maximum Amount Deductible under Section 35D of Income Tax
Section 35D of the Income Tax Act has laid down rules for the amounts that can be deducted.
The maximum deductible amount should not be more than 5% of the entire project cost or the capital used for the company's business.
Cost of Project
This includes the cost of fixed assets like land, building, factory, machines, furniture, fittings, additional costs related to set-ups incurred after the business began, and development costs.
Costs of a project are the expenses that were recorded in the books on the last day of the previous year when the business began operating.
Capital Employed in the Company's Business
This includes the capital investment amount a business uses for operations, namely share capital, debentures, long term borrowings and share premium account.
One should note that the amount recorded on the last day of the previous year when the business started operating would be considered as capital employed in the company's business.
List of Eligible Preliminary Expenditures under the Income Tax Act- Section 35D
Listed below are preliminary expenditures that are allowed for deductions as per Section 35D of ITA:
Legal charges associated with the drafting of agreements related to setting up the business, Article of Association, and Memorandum of Understanding.
Costs related to the printing of the Article of Association and Memorandum of Understanding of the particular company
Costs related to drafting, printing, typing and advertising the prospectus of the company
Expenses related to issuing of shares and debentures for public subscription
Fees paid for registration of a Company under the Companies Act, 1956
Cost of preparation of the feasibility report and project report
Expenses of market surveys that are compulsory for the business
Cost of hiring engineering services for improving the business
Other expenditures, if included under this Section by GoI
Eligibility Criteria to Claim Deductions under Section 35D of Income Tax
Given below are the eligibility criteria for claiming deductions under Section 35D of ITA:
An Indian company or an Indian resident can claim deductions for expenses that have occurred before a business commences. Additionally, they can seek deductions for money spent on extensions or developments of existing undertakings or setting up an entirely new unit.
Points to Remember about Section 35D
Listed below are points that one must remember concerning Section 35D of ITA:
One needs to take into account the year when the preliminary expenses occurred and get the company's accounts audited by its CA accordingly before claiming tax deductions under this Section.
The assessee needs to provide audit reports through Form 3AE when claiming tax deductions in the first year.
Section 35D does not enable tax deductions for a merged/demerged company in the previous year when the merger/demerger took place.
There are specific provisions of Section 35D for merged/demerged companies, and deductions will be applicable accordingly.
Final Word
To sum up, business owners should know about Section 35D of the Income Tax Act. This Section allows eligible people to seek tax deductions for expenses that have occurred before commencement of a business.
FAQs on Section 35D of the Income Tax Act
Q1. What exactly is Section 115BAA?
The Government of India introduced Section 115BAA in 2019. This ordinance incorporated many changes into the Income Tax Act. These include corporate tax rate cuts for Indian companies and manufacturing companies. Additionally, GoI reduced MAT (Minimum Alternate Tax) to 15% from 18.5%.
Q2. . What is the difference between accounting treatment and Income Tax Act?
According to the Income Tax Act, preliminary expenditures will be amortised over 5 years. However, as far as accounting treatment is concerned, amortisation within a single year is preferred. This results in a problem related to timing because the taxpayer offers more taxable income and subsequently pays less in the future. IT authorities have created DTA (Direct Tax Asset) to address this issue for amortisation of preliminary expenses.
Q3. What is Section 36 of ITA?
Section 36A of ITA provides a list of expenses of a business or company that are applicable for tax deductions. Given below are some of the applicable expenditures:
1. Employer's contribution to a gratuity fund
2. Employer's contribution to welfare schemes of employees
3. Employer's contribution to Provident Fund
Q4. What are the Income Tax rules in India?
Government of India introduced Income Tax rules in 1962. The rules help in enforcing the Income Tax Act. Basically, IT rules function strictly from within the IT Act because the former cannot overlook the provisions given in the Act.
Q5. What are Income Tax slabs?
Income tax slab means the tax rates prescribed for people earning different income ranges. Basically, tax increases with the increase in a person's income. The purpose of the Income tax slab was to promote fairness, transparency and progressiveness in India's taxation system.
Before you go…
Disclaimer: Mutual Fund investments are subject to market risks, read all scheme-related documents carefully.
This article has been prepared on the basis of internal data, publicly available information and other sources believed to be reliable. The information contained in this article is for general purposes only and not a complete disclosure of every material fact. It should not be construed as investment advice to any party. The article does not warrant the completeness or accuracy of the information, and disclaims all liabilities, losses and damages arising out of the use of this information. Readers shall be fully liable/responsible for any decision taken on the basis of this article.