Section 44B of the Income Tax Act calculates the profits and gains of Non-Resident Indians (NRIs) involved in the shipping business. For example, MV Daffodil sails from the Haldia port to the Poti Maritime Shipping port in Georgia. The foreign shipping corporation received Rs. 1 crore in India and Rs. 50 lakhs in Turkey. The presumptive taxation for the shipping corporation amounts to Rs. 4.5 lakhs. Thus, the freight received in India is valued at 7.5% of the aggregate receipts. Charges may also include demurrage or handling charges.
Read on to understand Section 44B, features, tax rate and calculation.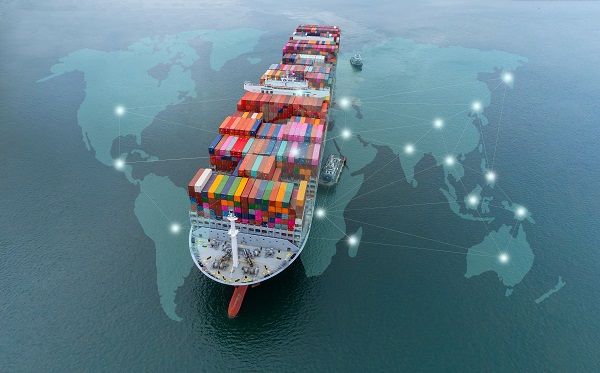 Key Features of Section 44B of the Income Tax Act
To compute the profits of shipping businesses owned by non-residents, section 44B lays down specific regulations. First, presumptive taxation implies that potential taxpayers are not required to estimate income by deducting expenses from revenues. Instead, they can calculate it as a percentage of the total revenue.
Irrespective of the provisions in Section 28, a non-resident can enjoy 7.5% profits on his/her shipping ventures on the following parameters:
Amounts received/payable from the transportation of passengers, livestock and other goods shipped anywhere to/from the Indian Territory.
Demurrage or handling charges.
Provisions under this section override 'income from Business or profession' and therefore raise the issue of unabsorbed depreciation. Therefore, to arrive at a substantial taxable income, the non-residents involved in shipping operations can follow presumptive taxation or abide by the 'Income from business or Profession' scenario.
Gains on Shipping Business of Non-Residents under Section 44B
Non-residents dealing in the shipping business need their goods to land in Indian ports to consider taxable income. Under the provisions of section 44B, profits from shipping operations for non-residents are calculated at 7.5% of the aggregate receipt.
This amount is simply presumptive income, owing to the difficulty in measuring the statistic perfectly. Therefore, taxation on this amount is calculated accordingly with the tax slabs.
Also Read: NRI Income Tax Slabs: Details On Taxable Income and Deductions
Examples to Portray Section 44B of the Income Tax Act
Mr. Hall, a resident of Johannesburg, South Africa, deals with his shipping business. Assuming that he has no other connections with India, his MV Daffodil leaves the port of Durban for Deendayal port. During 2021-22, his vessel collects the following freight:
Rs. 60 lakhs for shipping electronic equipment from Deendayal port with an additional Rs. 1 lakh in demurrage and handling charges.
Rs. 1 crore for shipping automobiles in Sri Lanka (paid in Sri Lanka)
Rs. 1 crore for shipping automobiles in Malaysia (paid in India) + Rs. 50,000 as additional expenditure
Rs. 1 lakh in losses from manufacturing business in India.
Thus Mr. Hall's total tax liability stands at-
7.5% of (Rs. 60 lakhs + Rs. 1 lakh) = Rs. 4,57,500
7.5% of Rs. 1 crore = Rs. 7,50,000
Total business income (taxable in India) = Rs. 12,07,500
Deductions = Rs. 1,00,000
Net income = Rs. 11,07,500
Calculation of tax for the income under section 44B = Rs. 150,540
It is important to understand that only freight received in India can be considered taxable or deemed to be received in India. In the case of presumptive income calculation, no deductions are permitted.
Also Read: How Can NRIs Apply For A PAN Card?
Final Word
Presumptive income and subsequent taxation is a means to calculate taxable income where it isn't easy to estimate exact figures. Section 44B of income tax applies solely to shipping corporations outside India. For business operations other than shipping, Section 44B is not applicable.
FAQs on Section 44B
Q1. What is presumptive income, and for whom is it applicable?
Ans: Instead of declaring income at a prescribed rate by maintaining complex books of account, an individual or corporation may provide a rough estimate of his revenues. This is applicable for small business owners (under section 44AD) and non-residents involved in the shipping business.
Q2. How does the IT department calculate taxes in case of presumptive income calculation?
Ans: Under section 44B of the Income Tax Act, taxation on presumptive income is calculated at the same rate as customary taxation norms.
Q3. Is section 44B of the Income Tax Act applicable for Indian residents involved in the shipping business?
Ans: Section 44B is only applicable to non-residents in the shipping business. To be eligible for presumptive income calculation, the business venture must collect freight to/from the Indian Territory.
Q4. Are non-residents earning interest income from India eligible for section 44B?
Ans: Non-residents earning interest income from India (and not from shipping) are eligible for taxation under standard tax provisions. However, the concessional taxation rate is applicable if they fall under Section 115A.
Q5. Are non-residents involved in charity donations eligible for 80G to make up for losses incurred in the derivatives market?
Ans: Non-residents incurring losses in the derivatives market can put it forward to set off against other business incomes. He is thus eligible for 80G.
Before you go…
Disclaimer: Mutual Fund investments are subject to market risks, read all scheme-related documents carefully.
This article has been prepared on the basis of internal data, publicly available information and other sources believed to be reliable. The information contained in this article is for general purposes only and not a complete disclosure of every material fact. It should not be construed as investment advice to any party. The article does not warrant the completeness or accuracy of the information, and disclaims all liabilities, losses and damages arising out of the use of this information. Readers shall be fully liable/responsible for any decision taken on the basis of this article.