India has a progressive tax system. Meaning, as an individual's income increases, the tax payable also increases as per the income tax slabs. To avoid paying these increased taxes, a taxpayer may transfer their assets and income to their spouse's name. To restrict such tax evading practices, the Income Tax Department has introduced 'clubbing of income' provisions under Section 64 of the Income Tax Act.
Read on to know what is clubbing of income under Section 64, eligibility and when Section 64 not applicable.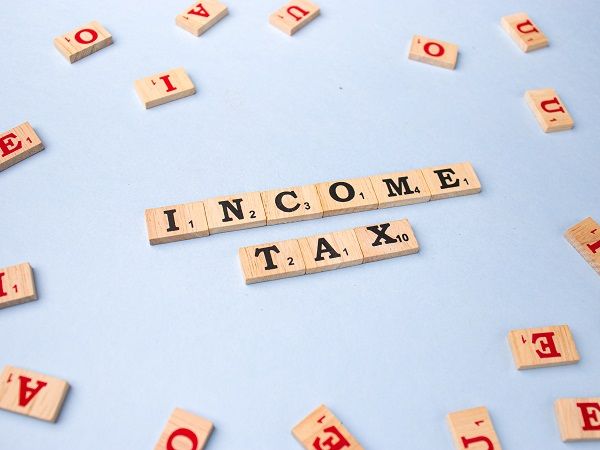 What is Clubbing of Income under Section 64 of Income Tax?
The term clubbing of income means adding the earnings of another individual to one's income. Most of the time, this includes the income of immediate family members. Further, the term deemed income is the clubbing of income in an individual's earnings.
According to Section 64 of the Income Tax Act 1961, an individual's income will include the income of spouse, minor child, etc. For instance, an individual has a total income of Rs. 3 lakh. Further, this total income consists of Rs. 2 lakh salaried income and Rs. 1 lakh of rental income. However, if the individual wants to go below the taxable income limit, then an individual needs to transfer the ownership of the house to his wife's name. So now an individual's tax calculation will be on Rs. 2 lakh.
Eligibility Criteria for Clubbing of Income Section 64 of the Income Tax
Eligibility criteria for clubbing of income under Section 64 of the Income Tax Act include the following:
Clubbing of income of a spouse
Clubbing of income of minor child (below 18 years)
Clubbing of income of son's wife
Clubbing of income in HUF
What is the Applicability of Clubbing of Income?
There are various scenarios under which clubbing of income is applicable. These are as follows:
Section 64 (1A) of the Income Tax Act deals with the income of a minor child, whether a stepchild or adopted child. Here, the minor's income will be clubbed to the earning parent's income. However, if the parents are separated or divorced, then the income will be clubbed with that parent's salary that has the child's custody. Further, an exemption of Rs. 1500 is allowed for the parents. Moreover, this will include investments in the child's name in "gift money".
Inclusion of a spouse's income is eligible in Section 64 (1) (ii) of the Income Tax Act. This section deals with a spouse's salaried income, and here, the income will be clubbed with whoever earns the highest.
Furthermore, Section 64 (1) (IV) of the Income Tax Act deals with the direct and indirect transfer of assets to the spouse. However, this will exclude either divorce settlement or asset transfers before marriage.
According to Section 64 (1) (VI), any transfer of assets to a daughter-in-law is clubbed in the hands of the transfer.
Transfer of any assets to benefit daughter-in-law or spouse is covered in sections 64(1) (VI) and 64(1) (viii), respectively.
Section 64(2) deals with the incomes of Hindu undivided families. Here, if a member of HUF transfers property, then income will be clubbed.
What are Some Non-Applicable Cases of Clubbing of Income under Section 64?
Some cases where clubbing of income is non-applicable include:
Revenue derived from clubbed income
Except for minor asset transfers made to spouse or daughter-in-law, any other income will not be clubbed with the total income. For instance, Mr Lucky transferred Rs. 5 lakh to his wife, and the wife then invested the amount in a 10% FD. Here, the interest will be Rs. 50,000, which will be taxable on Mr Lucky's income. Further, Mrs Lucky reinvests the money and receives an interest of Rs. 5000. Now, Mrs Lucky will have to pay the tax for the reinvestment.
Saved money is not equivalent to transferred asset
Any amount of money the wife saves from daily household expenses will not be applicable for income clubbing. For example, Mrs Iyer saved Rs. 7000 in May from Rs. 50,000 that her husband handed to her for monthly household expenses. Further, he cannot club that amount with this total income.
Transfer of income before marriage
Money or property that the husband gives in gifts to the wife will not be considered for income clubbing under this section. For instance, before marriage, Mr Will gives Rs. 4 lakh to his fiancé, who is now his wife. This amount will not be clubbed to Mr Will's income as the money was given before marriage.
What are the Ways to Avoid Clubbing of Income under Section 64 of Income Tax?
If you want to avoid clubbing of income, then follow these steps below:
Pay rent to save money- One can pay rent to parents if they live with parents at their house under their name. This will allow the individual to claim an exemption under the house rent allowance. Further, if the parents have no other income avenues, they can claim benefits.
Health Insurance of family members- Individuals can claim up to u/s 80 D by paying for premiums of family members' health insurance. An individual can claim a maximum deduction of Rs. 25,000. However, if the individual pays premiums for senior citizens, the deduction limit will exceed Rs. 50,000.
Gifting money to wife or daughter-in-law before marriage- If the wife or daughter-in-law is not working, an individual can save up to Rs. 2,50,000. However, this is only applicable before the girl's marriage. After marriage, the amount transferred will be clubbed under this section.
Invest in the name of a non-working wife- Any minor amount invested in the name of the wife will be taxable in the hands of the husband. However, a large sum of money will only be taxed on the wife.
Investments through joint accounts- While making a joint account, one should keep in mind that the primary account holder should be the person who has the lower tax liability.
Investing in PPF and ELSS- Investing money on PPF and EEE in the name of a spouse or minor child will lead to an exemption under Section 64 of Income Tax Act.
What are the Ways to File ITR for Clubbing of Income under Section 64 of the Income Tax Act?
In the case of clubbed income from a minor child or spouse, the individual can file for ITR in the following ways:
Form ITR-1: If the income of the spouse or minor child is in the form of asset transfers or gifts.
Form ITR-2: In this case, the income has to come from winning lotteries or game shows.
Also Read: 6 Ways To e-Verify Your Income Tax Returns Online
Things to Remember about Clubbing of Income under Section 64
Things an individual should remember while clubbing income are:
The clubbing provision applies to both loss and income.
Any form of capital gains from the transfer of assets will be clubbed with the transferor's income.
Earningsderived from clubbed income will not be applicable under this provision.
Income gained from converted assets will be clubbed in the hands of the transferor.
Also Read: What Are The Best Tax-Saving Instruments In India?
Final Word
Not many know the concept of income clubbing. Further, the Income Tax Department introduced Section 64 of the Income Tax Act to stop the people who try to avoid paying taxes. This makes everything even more complex for people while filing income tax returns. However, if one still wishes to save taxes, one can refer to the techniques mentioned above.
FAQs on Section 64
Q1. How much money can I gift my wife without levying any tax?
Ans: There is no tax levied on gifting money to the wife, regardless of the amount.
Q2. Can I club my losses?
Ans: Section 64 of Income Tax Act allows the inclusion of losses. Moreover, clubbing losses will lead to a reduction in tax liability. 
Q3. How can I stop clubbing my income with my spouse?
Ans: In order to avoid clubbing of income a husband should avoid giving gifts to his wife in the form of cash. 
Q4. Is FD taxable to wife?
Ans: If the wife earns an interest higher than the exemption limit, she will be taxed for the income earned through the interest of the FD investment.
Q5. What is the maximum amount limit for filing ITR-1?
Ans: The maximum amount limit for ITR-1 Form is Rs. 50 lakh.
Before you go…
Disclaimer: Mutual Fund investments are subject to market risks, read all scheme-related documents carefully.
This article has been prepared on the basis of internal data, publicly available information and other sources believed to be reliable. The information contained in this article is for general purposes only and not a complete disclosure of every material fact. It should not be construed as investment advice to any party. The article does not warrant the completeness or accuracy of the information, and disclaims all liabilities, losses and damages arising out of the use of this information. Readers shall be fully liable/responsible for any decision taken on the basis of this article.