Arun is a stationery supplier who is waiting for his last cheque to clear. Meanwhile, he completely forgets that the due date to file his ITR was two days prior. In such an instance, he would need to know the provisions of Section 234F of Income Tax Act, 1961.
This particular Section deals and prescribes the penalties that taxpayers must bear if they fail to file their ITR within a stipulated time limit. How much Arun will need to pay as a fine will depend on how late he is in filing the returns. Moreover, authorities will consider his total yearly income when setting a penalty amount.
Also read: Section 24 of Income Tax Act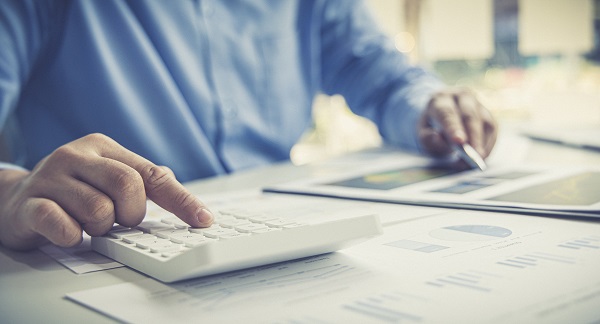 Understanding Section 234F of Income Tax Act
Taxes are crucial for the smooth functioning of the entire country. Section 139(1) specifies a particular date in each calendar year as the due date for filing returns. Non-compliance to this due date can compromise the government's ability to run the country and provide necessary services to its citizens.
The penalty under Section 234F is primarily a way to discourage taxpayers from delaying ITR filing. Keep in mind that you have to bear an interest payment on your taxes in case of delays. This interest is an added liability, which is separate from the Section 234F fee.
Before proceeding to learn more about Section 234F of Income Tax Act, let's take a look at actual ITR due dates.
When is the Due Date to File ITR for 2021-22?
The Government of India set December 31 2021, as the deadline for filing last year's ITR. However, if you have not done so already, you can also take advantage of a belated ITR filing until March 31 2022. Keep in mind that paying your taxes anytime between January 1 and March end would draw a penalty.
Here is a table explaining how much penalty you would need to pay in such cases of late payment this year.
| | |
| --- | --- |
| Income Range | Penalty |
| Rs. 2.5 lakh to Rs. 5 lakh | Rs. 1000 |
| Rs. 5 lakh or more | Rs. 5000 |
Taxpayers Falling under the Purview of Section 234F
Now that you know when the ITR filing due date is, you should also understand whether you come under the scope of Section 234F. Listed below are some individuals or groups liable to bear penalties under this particular provision –
Hindu Undivided Families or HUFs
Individuals with taxable income
Firms
Companies
AOPs
Thus, it is evident that Section 234F of Income Tax Act applies to all groups or individuals who are liable to file taxes at the end of the financial year.
Individuals Exempt from Section 234F Fees
Even though all taxpayers come under the rules of this particular section, the following three groups are the only exceptions –
Individuals aged less than 60 years but with income not exceeding Rs. 2.5 lakh a year. If you fall in this group, you do not have any income tax liabilities, as per the ITA.
Senior citizens (aged between 60 and 80 years) with an annual income of Rs. 3 lakh or less also do not need to pay taxes. Therefore, Section 234F penalties do not apply to them as well.
Lastly, super-senior citizens or those aged over 80 years can claim a tax-free annual income of up to Rs. 5 lakh. In such cases, they do not need to file ITR, which means no late fee is applicable.
Procedure of Penalty Payment under Section 234F
Taxpayers must visit the NSDL website and choose Challan ITNS 280. After that, they have two options through which they can clear this fine. These are as follows:
They can report the penalty as a part of their total income tax due.
They can mention this penalty amount under the 'Other' head.
Also read: Income Tax: Allowances, Exemptions and Deductions
Final Word
Section 234F of Income Tax Act ensures sizable penalties for taxpayers who fail to file ITR within a prescribed time limit. Such penalties act as a deterrent for individuals or groups who intentionally or unintentionally disrupt the entire tax collection in India. If you are a taxpayer, make sure you are aware of these penalties and provisions so that you can avoid such additional liabilities over your yearly taxes.
Frequently Asked Questions
How much interest do I have to pay, along with Section 234F fees, in case of delayed ITR filing?
Apart from the relevant Section 234F fees, you would also need to bear an interest of 1%. You have to calculate this interest on your taxable income for every month of delay. Section 234A outlines such interest charges in detail.
Which cases allow for waiving off penalty under Section 234F?
Penalties under Section 234F are mandatory for any individual or group who misses the ITR due date. Only those with no taxable income in a given financial year do not come under the purview of this section.
When was Section 234F introduced in the ITA?
Section 234F provisions are a relatively recent addition to the Income Tax Act. It came into effect from Assessment Year 2018-19 onwards. Previously, the government charged a penalty for delayed ITR filing under a different section, i.e., Section 271F.
What will be the penalty under Section 234F if I fail to file my ITR by March 31 2022?
December 31 2021, was the last day for ITR filing. However, the government has allowed individuals to bear these liabilities until March 31 2022. If you still fail to clear the dues by that time, the penalty may be more severe, depending on your income range. Those with income over Rs. 5 lakh would need to pay Rs. 10,000 as a penalty in such a case, instead of Rs. 5000.
Before you go…