The Government of India introduced Section 79 of Chapter VI of Income Tax Act Intended to curb taxpayers' intention to transfer losses of a company through a transfer of shareholding. Section 79 has been substituted by amendments made to the Finance Act, 2022, effective from April 01, 2022.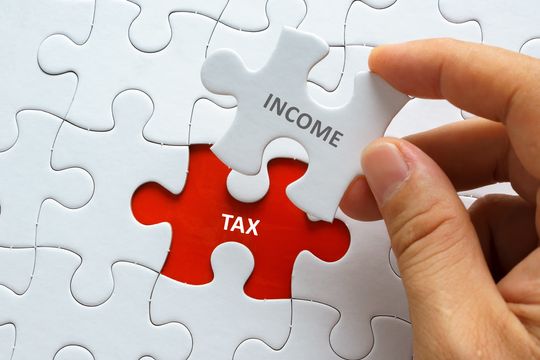 Section 79, 1961 – Carry Forward and Set- Off of Losses in Companies
New provisions of Section 79 vide Finance Act, 2022 are effective from April 02, 2022, and are valid till the assessment year 2023-24.
Section 79 (1)
Suppose there was a change in shareholding of a company during the previous year. In that case, any loss experienced in any year before the previous financial year, shall not be carried forward and set off against the previous year's income. In exceptional cases, where on the final day of the financial year in which a company experienced losses, shares of the company carrying not less than 51% of the voting power were favorably held by the person holding shares of the company.
Now, as per Section 80-IAC, if given conditions are not satisfied for a start-up, any loss experienced prior to the previous financial year can be carried forward and set off against the income of the said year. Conditions include that shareholders of the company holding voting power on the last day of the year in which the loss is experienced, continued to hold such powers till the last day of the previous year. Conversely, the company must have incurred this loss during the seven years period from which the company is functional.
Section 79 (2)
Any instruction available in Section 79 (1) will not be applicable if –
Any change takes place in voting power and shareholding in a preceding year on account of transfer of shares by means of gift to any relative of the shareholder due to death of a shareholder
Any change made in shareholding of an Indian company which is a subsidiary of a foreign company due to a merger or amalgamation of a foreign company is only applicable if the previous shareholders continue to be shareholders of the merged or amalgamated company
Changes taken place in shareholdings of a company in previous year in accordance with a plan approved by the Insolvency and Bankruptcy Code, 2016, post-hearing to a jurisdictional Principal Commissioner or Commissioner
For a company, its subsidiary and subsidiary or subsidiary, where –
The Tribunal has suspended the Board of Directors of a company on orders made by the Central Government under section 241 of the Companies Act and nominated new directors under section 242 of the said Act
Any change in shareholding of such company has taken place in a company or its subsidiary or subsidiary of such subsidiary, in accordance with a plan approved by the Tribunal under Section 242 of the Companies Act, 2013, after a reasonable hearing to Jurisdictional Principal Commissioner or Commissioner
Any changes made in shareholding of a company in previous year due to Relocation as mentioned in the Explanation to Clause(viiac) and Clause(viii) of Section 47
to a formerly public sector company in compliance with the condition that the final holding of the company right after completion of strategic disinvestment continues to hold 51% of voting power directly or through its subsidiaries.
Section 79 (3)
Nevertheless, anything mentioned in sub-section (2), if the condition specified under Clause (f) is not in accordance with any previous year after completion of strategic disinvestment, provisions under sub-section(1) shall be applicable to such year and its subsequent years.
Conditions for Eligibility under section 79
Following are a list of criteria to carry forward losses and set off against the income of the previous year:
On the last day of the financial year in which the loss would set off, a person who holds 51% of the voting power should hold the same on the last day of the financial year in which the loss is experienced.
Start-ups not satisfying the above condition are still eligible to carry forward losses experienced against income. The shareholders should hold power to vote on the year's last day on which the loss incurred. Otherwise, the company should have experienced this loss within 7 years from the year the company has been functional.
New Provisions of Section 79
Finance Act, 2019 introduced amendments that stated that any company in which the public has a substantial interest (usually a close-held or private limited company) cannot carry forward and set off losses against the previous year's income.
Final Word
GoI introduced Section 79 of the Income Tax Act as a measure against illegal behaviors of taxpayers. They enjoy tax benefits of losses experienced against the previous year's income while making profits.
FAQs on Section 79
Q1. What is a closely-held company?
A closely-held company is usually in which the public has no substantial interest. A few shareholders or an individual, who are often family members, own it. One cannot trade shares of these companies in security markets.
Q2. What is Section 80-IAC about?
GoI introduced Section 80-IAC with the intention of motivating entrepreneurs and start-ups. It is a part of the Finance Act of 2016 and was later amended in the Finance Bill of 2018. It states that start-ups are eligible for 100% deductions, which are equal to profits.
Q3. What do you understand by voting power in a company?
Voting power or the right to vote in a company is the right of shareholders. They can put their votes for or against definite corporate matters and elections of directors.
Q4. How can you adjust to an unadjusted loss next year?
At times, it may happen that after making intra-head and inter-head adjustments, some losses remain unadjusted. One can carry forward such losses to next year under the subsequent year's income.
Q5. What is an intra-head adjustment of losses?
One can define intra-head adjustment of losses as an adjustment of loss from one source against income from another source. Both incomes should be under the same income head.
Before you go…
Disclaimer: Mutual Fund investments are subject to market risks, read all scheme-related documents carefully.
This article has been prepared on the basis of internal data, publicly available information and other sources believed to be reliable. The information contained in this article is for general purposes only and not a complete disclosure of every material fact. It should not be construed as investment advice to any party. The article does not warrant the completeness or accuracy of the information, and disclaims all liabilities, losses and damages arising out of the use of this information. Readers shall be fully liable/responsible for any decision taken on the basis of this article.