The Union Budget of 2019 introduced Section 194N of the Income Tax Act, imposing a tax on cash withdrawals beyond Rs. 1 crore. The Government of India (GOI) took this step to promote digital payments and reduce the usage of paper money. 
After Budget 2020, the threshold limit was further reduced to Rs. 20 lakh for taxpayers who had not filed income tax returns for the last three years. Now, let us examine the provisions and exceptions of Section 194N in more detail.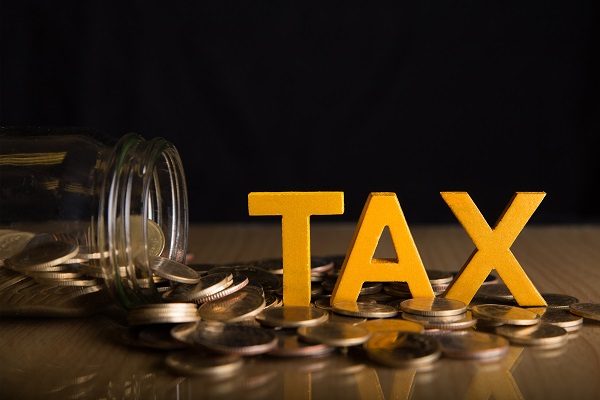 Provisions of Section 194N of the Income Tax Act
Section 194N levies TDS (Tax Deducted at Source) at a rate of 2% for TDS on cash withdrawals over the threshold limit of Rs. 1 crore. The TDS is applicable on the excess amount over the threshold limit withdrawn in the previous financial year.
Section 194N is applicable at a rate of 2% only when the person filing it has filed ITR (income tax returns) for the previous three years. If they have not filed ITR, a 2% rate is applicable for withdrawals over Rs. 20 lakh and 5% for withdrawals over Rs. 1 crore.
Who Is Responsible for Deducting TDS under Section 194N?
Any person responsible for paying a sum or aggregate of sums over the specified limit must deduct 2% of the sum from the recipient's account.
The following entities have to make the deduction from the recipient's authorised account.
Banking company under the Banking Regulation Act, 1949 (This includes any bank or banking institution covered under Section 51 of the Act)
Post office
Co-operative society providing banking services
The following tax-paying entities are liable to pay this income tax:
Individuals
Companies
Partnership firms or LLPs
HUF (Hindu Undivided Family)
Local authorities
AOPs (Association of Persons)
BOIs (Body of Individuals)
Exceptions under Section 194N of the Income Tax Act
TDS is not applicable u/s 194N for withdrawals made by the following entities:
Government (Central or State)
Banks (public or private)
Post offices
Co-operative banks
Persons notified by the government in consultation with RBI
RBI-licensed authorised dealers, sub-agents, franchise agents or FFMCs (Full-Fledged Money Changer)
Business correspondents of banks
White Label ATM operators of any bank and CRAs (Cash Replenishment Agencies)
Commission agents or traders operating under APMC (Agriculture Produce Market Committee)
Also read: Section 80C Of The Income Tax Act of India and How Mutual Funds Can Help In Claiming Tax Exemptions
Things to Know about Section 194N of the Income Tax Act
Section 194N is applicable for cash payments exceeding Rs. 1 crore from 1 April of the previous year to 31 March of the current year.
Financial institutions mentioned in this section generally make high-value payments in cheques only.
TDS on cash withdrawals is not applicable if the account holder requests a bearer draft or a banker's cheque.
Following its introduction, all banks and similar entities u/s 194N must maintain records of cash payments worth more than Rs. 1 crore.
If cash payment is made in bearer cheques and the account holder and recipient is not the same, no 194N TDS is deducted.
The Rs. 1 crore limit is applicable for all accounts maintained by banks and similar entities. For example, if a taxpayer has a savings account and an overdraft account, this limit is applicable for withdrawals from both accounts.
Time Limit to File ITR u/s Section 194N
If the entity withdrawing money has not filed ITR for three years and the time limit to do so has also expired, a higher TDS rate is applicable. For this purpose, the expiry time limit is considered for three previous years prior to the withdrawal date. This means that if the date of ITR filing u/s 194N has not expired, it will not be considered for the assessment year.
For example, if you have made cash withdrawals on 31 August 2021, return filing compliance is checked for financial years 2017-18, 2018-19 and 2019-20. If you have filed ITR for any of these years, TDS is deducted at a 2% rate for a withdrawal sum of more than one crore rupee.
How to find the Threshold Limit u/s 194N of the Income Tax Act?
Tax is deducted by the payer when paying cash to the recipient from a bank or post office account. A 2% TDS on cash withdrawal is deducted in excess of Rs. 1 crore for those who have filed ITR at least once in the last 3 years. For those who have not, 2% TDS is applicable for withdrawals of Rs. 20 lakh and 5% if the sum exceeds Rs. 1 crore.
The following example will demonstrate how to find the TDS limit for taxpayers:
Mr Singh has made the following withdrawals during FY 2020-21. He has not filed ITR for FY 2017-18, FY 2018-19, and FY 2019-20.
| | | |
| --- | --- | --- |
| Date of Withdrawal | Amount Withdrawn | Aggregate Amount Withdrawn until Given Date |
| 3 April 2020 | Rs. 15 lakh | Rs. 15 lakh |
| 19 June 2020 | Rs. 50 lakh | Rs. 65 lakh |
| 10 August 2020 | Rs. 30 lakh | Rs. 95 lakh |
| 15 September 2020 | Rs. 45 lakh | Rs. 1.4 crore |
| 20 November 2020 | Rs. 60 lakh | Rs. 2 crore |
Here's a tabular representation of the TDS applicable u/s 194N:
| | | | |
| --- | --- | --- | --- |
| Withdrawal Date | TDS Rate Applicable | Tax Computation | Tax to be Deducted |
| 3 April 2020 | 2% | Nil | Nil |
| 19 June 2020 | 2% | 2% of (65-20 lakh) | Rs. 90,000 |
| 10 August 2020 | 2% | 2% of (95-20 lakh) | Rs. 1.5 lakh |
| 15 September 2020 | 2% and 5% | 2% of Rs 5 lakh + 5% of Rs. 40 lakh | Rs. 2.1 lakh |
| 20 November 2020 | 5% | 5% of 60 lakh | Rs. 3 lakh |
Also Read: Best Tax-Saving Instruments In India
Final Word
Section 194 of the Income Tax Act is a step taken to discourage cash payments in the country and promote digital payments. Tax-paying entities who regularly file income tax returns can still withdraw up to Rs. 1 crore in cash without a TDS deduction. However, if they own multiple accounts in different banks, they can withdraw more cash.
Frequently Asked Questions
Q1. What is GOI's purpose behind introducing Section 194N? 
Ans: The main objective behind Section 194N is to discourage high-value transactions in cash and pave the way for digital payments in the country. In addition, the Income Tax Department can easily access dates of high-value cash transactions, which will reduce tax evasion and circulation of black money.
Q2. Can businesses use bearer cheques to get exemption from Section 194N?
Ans: No, payments made through bearer cheques are not included as expenditure under Section 40(A)(3) of the Income Tax Act. Any payment made above Rs. 10,000 per day via single or aggregate transactions is not included as business expenditure.
Q3. How does Section 194N of the Income Tax Act apply to joint account holders?
Ans: Joint accounts have the same requirements and TDS rate under Section 194N of the Income Tax Act, 1961. This means that joint account holders are equally responsible for the operation of an account and have a common limit.
Let us take the example of a husband and wife who have withdrawn Rs. 92 lakh from their joint account. If the husband wants to withdraw Rs. 15 lakhs, the full TDS rate will be applicable. 
Q4. Is Section 194N applicable for Non-resident Indians?
Ans: Yes, Section 194N is applicable to all individuals, whether they are residents or non-residents. This means that if an NRI withdraws over Rs. 1 crore in a financial year from their NRE account in India, the bank will deduct TDS u/s 194N.
Q5. Can I furnish form 15G or 15H to get a lower deduction?
Ans: The recipient cannot apply for a lower deduction certificate u/s 197 and cannot furnish Form 15G/15H. You can use these forms to request banks not to deduct TDS u/s 194A when your income is below the taxable limit.
Before you go…
Looking for instant 🚀 personal loans 24*7 anywhere, anytime? Install the Navi app now!
Or, maybe you're looking to buy that house you've been eyeing 🏠 and you need a loan of up to Rs. 5 crores. Install the Navi app now and get your instant in-principle approval right away! Interest rates starting at 6.46% p.a.
How about an affordable health insurance policy 👨‍⚕️ starting at a monthly premium of just Rs. 241? Install the Navi app and get your policy in under 2 minutes
Instead, want to put your savings into action and kick-start your investment journey 💸 But don't have time to do research. Invest now with Navi Nifty 50 Index Fund, sit back, and earn from the top 50 companies.