If you are a Non-Resident Indian (NRI) and earn an income from royalties and fees from technical services, you need to know the details of Section 44DA of the Income Tax Act. Read on for the details that you must know.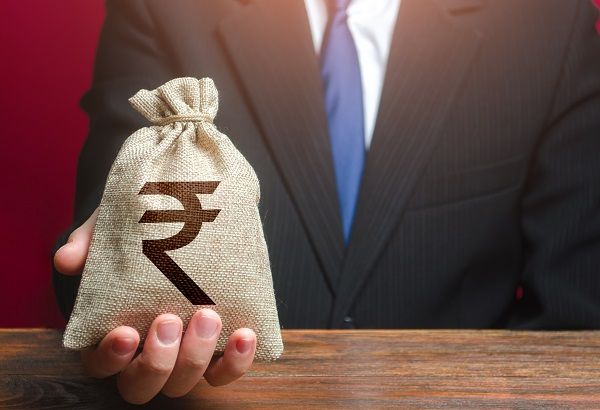 What is Section 44DA?
The Government of India has made provisions for calculating income earned by non-resident Indians through royalties and technical services fees. They inserted Section 44DA into Income Tax Act with effect from April 1, 2004. It provides the legal framework for calculating income earned from royalties by non-residents.
Eligibility Criteria under Section 44DA
Non-resident Indians, non-corporates and foreign companies are eligible under Section 44DA. If a non-resident earns income in the form of royalties or FTS (Fee for Technical Services), he/she is eligible to seek deductions as per the section's terms and conditions.
When is Section 44DA Applicable?
Given below are the situations when Section 44DA of ITA will be applicable:
If a non-resident Indian has entered into an agreement with either GoI or an Indian company and therefore earns royalties or FTS (Fee for Technical Services)
If a non-resident Indian has a permanent establishment in India and carries on a business/profession from there
If the permanent establishment is connected with the rights, contract and property for which the individual earns royalties and FTS
How to Calculate Income Eligible under Section 44DA?
Income Tax officials calculate the income of eligible taxpayers under Section 44DA under the 'Profits or gains from business or profession' category.
To arrive at the taxable income, one needs to deduct the expenditure incurred for the business carried out from the permanent settlement and Reimbursement costs from the total income.
The formula given below illustrates it better:
Taxable income = Total Income – (Expenses incurred for the business + Reimbursement of actual expenses by a permanent establishment)
Also Read: NRI Income Tax Slabs: Details On Taxable Income and Deductions
Expenses That are Not Allowed as Deduction under Section 44DA
Given below is a list of expenses that are not allowed as deductions:
Expenses are not incurred exclusively for the permanent establishment from where the business is being carried out in India.
The amount that the permanent establishment pays to the head office or any other office.
Important Points to Remember about Section 44DA
Enumerated below are the points that one must keep in mind with respect to Section 44DA:
One must remember that the IT department charges taxes as per income tax slab rate on income earned under Section 44DA.
One must maintain a book of accounts and other relevant documents as per Section 44DA.
One must get a proper tax audit done by a Chartered Accountant and submit the report while filing the ITR.
Also Read: Section 44B: Tax On NRIs For Income From Shipping Business On Presumptive Basis
Final Word
To sum up, every non-resident taxpaying entity needs to know Section 44DA of the Income Tax Act. It has laid down the legal framework for the calculation of income tax payable by NRIs on their business in India. This blog provides the essential details related to this section.
FAQs on Section 44DA
Q1. When will Section 115A be applicable?
Ans: Suppose a non-resident/foreign company receives royalty or FTS because of their agreement with GoI or an Indian company. But if the entity doesn't have a permanent establishment in the country, then Section 115A will be applicable. The rate of tax is 10% under Section 115A.
Q2. What is a permanent establishment?
Ans: Section 92F of the Income Tax Act carries the definition of a permanent establishment. It is a fixed place through which a non-resident taxpaying entity carries out a business entirely or partly.
Q3. What doesn't fall under royalty?
Ans: Income Tax officials will not treat the following as royalty:
Income chargeable under 'capital gains' and
Consideration for exhibition, distribution and sale of cinematographic films 
Q4. Do I need to maintain a book of accounts?
Ans: According to the mandate of Section 44AA, the non-resident taxpaying entity must maintain a book of accounts. As per Section 44AB, they also need to get a tax audit done by a Chartered Accountant and provide the audit report while filing ITR.
Q5. What is Section 44BB of the Income Tax Act?
Ans: Section 44BB of the Income Tax Act provides the legal provisions for calculating taxable income of non-resident taxpaying entities engaged in business in India. However, the business has to be related to supplying plants or machinery for hire with respect to the production/extraction of mineral oils.
Before you go…
Disclaimer: Mutual Fund investments are subject to market risks, read all scheme-related documents carefully.
This article has been prepared on the basis of internal data, publicly available information and other sources believed to be reliable. The information contained in this article is for general purposes only and not a complete disclosure of every material fact. It should not be construed as investment advice to any party. The article does not warrant the completeness or accuracy of the information, and disclaims all liabilities, losses and damages arising out of the use of this information. Readers shall be fully liable/responsible for any decision taken on the basis of this article.