Section 68 of the Income Tax Act was introduced and made effective on April 1, 1962. It allows the Income Tax Department to verify the unexplained cash transactions in taxpayers' books. Under Section 68, the taxpayers need to provide details of all the transactions in their accounts and their source to the Income Tax Department.
Read on to know the provision, applicability, and other vital information about Section 68 of the Income Tax Act.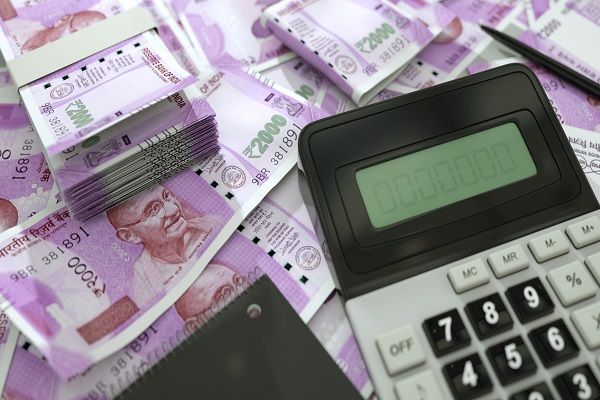 What is Section 68 of the Income Tax?
Every taxpayer needs to pay income tax, if not explicitly exempted from tax provisions. If one fails to do so, he or she will have to provide the department with an explanation, and further, an Assessing Officer (AO) will assess the individual's transactions.
As per this section of the Income Tax Act, if any sum is found in the assessee's book of accounts, he or she cannot explain the source and the nature, then the Income Tax department will charge the sum as the person's previous year income tax. Additionally, if an Assessing Officer finds the assessee's explanation unsatisfactory, the sum will be deducted.
As a result, individuals need to provide every detail explaining the source of every cash transaction in their accounts.
What Are the Special Provisions for Corporate Taxpayers?
A company where the general public has little to no involvement will be allowed a few special provisions. The Income Tax Department has designed these special provisions for closely held corporate taxpayers who try to evade taxes in the name of their company.
Company owners do this in the name of a third party or non-existing shareholders. Unfortunately, it is a practice that most corporate company owners adopt to park their unaccounted money in the company's name. Moreover, these companies were not under any stringent regulations imposed upon widely held companies.
Any explanation that these companies provide to the Assessing Officer with regards to the sum credited in the form of share application money, shares premium, and share capital will be considered unsatisfactory unless:
An individual from the company whose name is on the book explains the nature and source of the money. Further, the Assessing Officer should find the explanation adequate.
Furthermore, section 10 defines the money entered into the firm's accounts as a venture capital fund or a venture capital company; the special provision will not apply.
Applicability of Section 68 of the Income Tax Act
This section will apply in the following situations:
When payment is credited to an assessee's books, it is applicable for income tax
As per section 2(12A), an Assessee has kept books of accounts like ledgers, cash books, daybooks, etc.
An assessee was incapable of providing the proper information regarding the nature and source of the sum credited in the accounts
When the Assessing Officer is not happy with the assessee's explanations
The sum of money was not included in the assessee's total income from the previous year
The assessee did not submit any proper documentation to back up the credit of funds in the bank account books
Also Read: Section 285BA of Income Tax Act: Overview, Aggression Rule, How To Submit And More
Conditions to Fulfil for Applicability of Section 68 of the Income Tax Act 1961
One needs to fulfil two conditions for applicability of section 68 of the Income Tax Act. These conditions are:
Assessee should provide the books of all accounts
Credit entry needs to occur in the books
Key Elements of Section 68 of the Income Tax Act
This section contains the following three key elements:
1. Existence of accounting books
An assessee needs to keep a book of his or her accounts, which is the most important requirement. These books of accounts can include ledgers, daybooks, cash books and other such things. However, these should not contain loose pages or unbound books that are not meant to be kept as permanent accounts.
2. Money credit in the assessee's book of accounts
The second most important prerequisite is the cash credit in the assessee's book of accounts. Since this is a comprehensive part of section 68, it includes other items like gold and valuable items. Hence, there is no restriction on cash or credit entries.
3. Assessee's incapability to provide reasonable and sufficient reasons
Finally, an important part of this section is a sufficient and reasonable explanation for the nature and source of cash credit in an assessee's account books. An Assessing Officer should be satisfied with the assessee's explanations, and failure to do so will invoke section 68.
Taxability of Unexplained Cash Credit
As stated earlier, the Income Tax department will treat unexplained cash credit as income for the previous financial year. Further, the Income Tax department will tax an individual at a flat rate of 60%, and no benefit of the basic exemption limit will be available. Additionally, a surcharge of 25% and a penalty of 6% will also be levied. As a result, the final tax rate will amount to 83.25%, including cess.
Also Read: Section 115BBE Of The Income Tax Act: Sub-Sections, Tax Amount And When Is It Not Applicable
Things to Keep in Mind about Section 68 of the Income Tax
Individuals should accept payments via demand draft or account payee cheque as it will enable an individual to prove the identity and source of a payer.
Taxpayers should maintain "books" of their accounts to invoke section 68. Further, the Assessing Officer will not consider any loose sheets or scraps as anyone can replace these easily.
The book of accounts which contains the unexplained cash credit should belong to a taxpayer.
An Assessing Officer can ask various questions to the assessor. These questions can range from details on the payment method, a bank account of the lender and the evidence of the transaction/cash flow statement from the lender, etc. Hence, an assessee should collect the address and PAN number of the lender.
Final Word
Every taxpayer has to pay their taxes on time and disclose their income properly. Moreover, Section 68 of the Income Tax Act governs an assessee's income. Further, an exchequer has the right to check, seize and find out the real income of an assessee if the Income Tax department finds any unexplained cash credit in the taxpayer's accounts. As a result, taxpayers should maintain books of all their accounts and collate additional documents.
FAQs on Section 68 of the Income Tax Act
Q1. What is the penalty under Section 68 of the Income Tax Act?
Ans: The Income Tax department has explained the penal provision for unexplained cash credit under section 115BBE of the income tax and not in section 68. Further, this section takes references from sections 68, 69A, 69B, 69C and 69D to determine the penalty on a taxpayer's income.
Q2. What is a book of accounts under Section 68 of the Income Tax Act?
Ans: Black's Law Dictionary defines "books of accounts as a detailed statement like debits and credits between-person; an account or records of debits and credits kept in a book." Hence, it is a book that maintains a detailed account of all of an individual's transactions in the previous year. This also includes records of the sale of goods and rendering of services. Moreover, this comes in handy while proving the transactions before an Assessing Officer.
Q3. Who is an assessee?
Ans: Assessee is a term used to define an individual liable to pay taxes to the government on any income earned or losses incurred during a particular assessment year. Every year individuals need to pay their taxes to the government based on their previous financial year's income. Hence, the IT department treats every taxpayer as an assessee.
Q4. Has there been any amendment to Section 68 of the Income Tax Act?
Ans: IT department has proposed that there will be an amendment in provisions of Section 68 of the Income Tax Act. Further, this amendment will take effect from April 1, 2023, applicable from 2023-24 assessment years.
Q5. Can an Assessing Officer take a decision if he or she finds an assessee's explanation unsatisfactory? 
Ans: Under Section 68 of the Income Tax Act an Assessing Officer has the right to take decisions according to his/her best judgement if an assessor's explanation is unsatisfactory. To avoid this, taxpayers should provide a detailed history of all transactions on their book of accounts.
Before you go…
Disclaimer: Mutual Fund investments are subject to market risks, read all scheme-related documents carefully.
This article has been prepared on the basis of internal data, publicly available information and other sources believed to be reliable. The information contained in this article is for general purposes only and not a complete disclosure of every material fact. It should not be construed as investment advice to any party. The article does not warrant the completeness or accuracy of the information, and disclaims all liabilities, losses and damages arising out of the use of this information. Readers shall be fully liable/responsible for any decision taken on the basis of this article.