After a taxpayer files ITR (Income Tax Return), the tax department checks the return and issues an intimation notice. The intimation includes the return details of the taxpayer. A mismatch in the orders of the Assessing Officer can be handled in the following ways:
Agree with the IT department and pay what they demand
File for rectification
Section 154 of the Income Tax Act works on the errors arising from the tax returns of an assessee. Keep reading this article to get an overview of this crucial provision!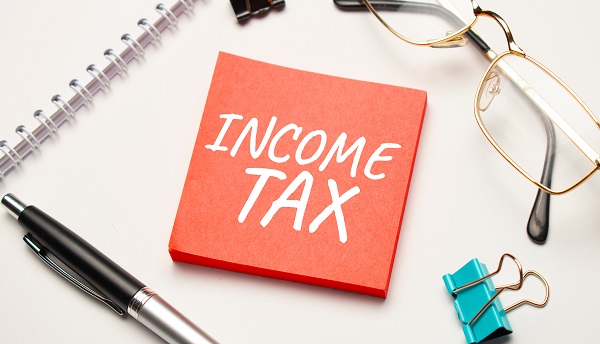 About Section 154 of the Income Tax Act
Section 154 involves correcting any errors arising from the tax details. It also includes rectification of orders from an Assessing Officer. Corrections can be made for orders passed under Sections 206CB(1), 200A(1) and 143(1).
However, only obvious mistakes from the intimation notice can be considered for rectifications. Sections 206CB(1) and 200A(1) involve processing and rectifying mistakes in TCS (Tax Collected at Source) and TDS (Tax Deducted at Source) statements. Section 143(1) covers summary assessment and issuing intimation notices.
Also Read – Section 115BA Of The Income Tax Act
Characteristics of Section 154
Some of the basic features of this Section are as follows:
Only an authorised officer can issue a notice u/s 154.
Taxpayers can also send an application to the income tax authority for rectification.
Taxpayers must be notified about the rectifications through mail or via post. There can be changes such as an increase in tax liability or a decrease in the refund.
Under this provision, the tax department can demand additional refunds if the amount of refund decreases after reassessment.
A taxpayer's application for correction must be resolved within six months from the month-end in which he/she has applied.
When a correction requirement arises on its own, the matter can get resolved within 4 years from the year-end when the rectification order was issued.
A revision or an appeal cannot be corrected via rectifications.
A commissioner can issue an order for correcting mistakes. Such a notice can be passed upon a taxpayer's application or on its own.
Also Read – Section 193 Of The Income tax
Errors that Can Be Corrected by Section 154
Section 154 of the Income Tax Act considers the following mistakes for correction:
A mistake due to ignoring mandatory law provisions
Clerical errors
Arithmetic errors
Factual mistake
Some illustrations of these mistakes are as follows:
Mismatch in advance tax
A discrepancy arising in tax credit
Gender specified is incorrect
While filing ITR, additional information related to capital gains is absent.
You cannot send a correction request for modifying your address or bank account details in tax returns.
Procedure for Filing Correction Request Online
Follow the below-mentioned pointers to file for rectification under Section 154 of the Income Tax Act:
Step 1: Log in to the income tax portal.
Step 2: Under 'e-file', choose 'Rectification' from the drop-down menu.
Step 3: Choose 'Income Tax' for 'Order/Intimation to be rectified' and give the assessment year under which you will file rectification.
Step 4: Press 'Continue' to move to the next page.
Step 5: Choose 'Request Type' depending on the reason for correction.
Step 6: You need to select 'Return Data Correction (XML)' after giving the reason.
Step 7: You can choose up to four reasons for rectification.
Step 8: Choose the Schedules in the ITR being modified.
Step 9: Now, upload the rectification XML file.
Step 10: Click on 'Only Reprocess the return' if you require it (no need to upload ITR).
After submission, you will get a Reference Number and your application will go to Bangalore, CPC. After examining the request, the tax authority will issue an order.
Final Word
Before filing income tax returns, taxpayers must carefully compute the tax implications and exemptions. Section 154 of the Income Tax Act only encourages error corrections apparent from tax records. If you have filed your ITR online, a rectification request must be generated online. Read the regulations of the IT department carefully before submitting applications for rectifications.
FAQs on Section 154 of the Income Tax Act
Q1. What is Section 154 of the Income Tax Act time limit?
Ans: The time limit for Section 154 of the Income Tax Act is 4 years. After 4 years, the order of rectification cannot be passed.
Q2. Who cannot submit ITR-4 forms?
Ans: Partnership firms, individuals and HUF who have opted for presumptive income scheme u/s 44ADA can submit the ITR-4 form. However, the following cases are not a part of this form:
Taxpayers whose accounting records need to be audited as per the IT Act.
Earnings from other sources, house property or salary that exceed Rs. 50,00,000.
An organisation's director investing in unlisted shares cannot use it.
Q3. What does Form 26AS entail?
Ans: Form 26AS refers to a statement that showcases any amount subtracted as TCS or TDS from a taxpayer's earnings. It also gives information about a taxpayer's high-valued financial transactions, self-assessment tax, advance tax and foreign remittances.   
Q4. What is an ITR-6 form?
Ans: Companies that do not claim tax exemptions u/s 11 can file their tax returns in the ITR-6 form. All companies registered under the Companies Act 2013 or Companies Act 1956 have to file this form. Section 11 offers exemptions to companies that earn from properties used for religious or charitable activities. 
Q5. What is Form 16A?
Ans: Form 16A denotes a TDS certificate that highlights TDS on earnings (except salary income). It includes TDS subtracted on:
Interests from fixed bank deposits 
rent receipts
insurance commission
It carries information such as challan of TDS deposits, TAN/PAN, address and name of deductee and deductor. 
Before you go…
Looking for instant 🚀 personal loans 24*7 anywhere, anytime? Install the Navi app on Android or iOS now!
Or, maybe you're looking to buy that house you've been eyeing 🏠 and you need a loan of up to Rs. 10 crores. Install the Navi app on Android or iOS now and get instant in-principle approval right away! Interest rates starting at 6.46% p.a.
How about an affordable health insurance policy 👨‍⚕️ starting at a monthly premium of just Rs. 241? Install the Navi app on Android or iOS now and get your policy in under 2 minutes.
Instead, want to put your savings into action and kick-start your investment journey 💸 But don't have time to do research. Invest now with Navi Nifty 50 Index Fund, sit back, and earn from the top 50 companies.