Section 193 of the Income Tax Act talks about the provisions regarding tax deducted at source or TDS on any interest earned from securities. According to the norms of this section of the IT Act, the tax is deducted either while the payment is being made or at the time of credit of interest. Individuals liable to pay interest on securities to a resident will deduct TDS u/s 193. 
Now, to know more about the intricacies of Section 193 of ITA, keep on reading!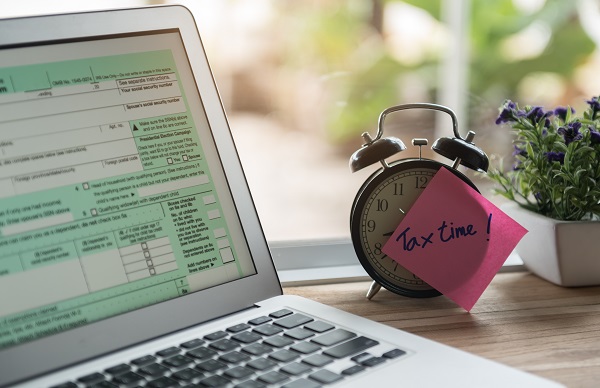 Tax Deduction Rate u/s 193
As per the clauses of this section, if PAN is furnished, deductors are supposed to deduct tax at a 10% rate from the interest sum. Similarly, for those who fail to furnish their PAN, deductors will be liable to deduct tax at the higher of the following rates:
At a 20% rate
Higher than what is stated in the relevant clause of the IT Act
Higher than the usual rates (in accordance with clauses of the updated Finance Act)
Also Read: 194A Of Income Tax Act
Besides learning about the deduction rates under Section 193 of the Income Tax Act, you should also know the due dates of depositing tax deducted at the source to the government. Find the tabular representation of that information below:
| | |
| --- | --- |
| Circumstance | Time of Depositing TDS |
| When the credited amount reaches your account in March | Before May 1 |
| In case the amount is credited in any other month | Within 7 days following the end of the month in which the deduction took place |
Penalty for Late Payment of TDS
If the tax deductor fails to pay or deduct the TDS amount on time, there will be certain penalties imposed on the person. Find the details below:
When there is a delay in deducting TDS
Given a scenario where the deductor has deducted the TDS, but it has not reached the government yet, interest will be imposed at 1%/ month or its part thereof.
When there is a delay in paying TDS
The interest penalty rate will be 1.5%/month or its part thereof in case of delayed remittance of that TDS amount.
Also Read: Section 194C Of The Income Tax Act
Zero Requirement of TDS under Section 193
Note that TDS does not get deducted under certain circumstances. Here are some situations in which TDS deduction will not be required under Section 193 of the Income Tax Act.
Interest that needs to be paid on debentures issued by public sector organisations, authorities, co-operative societies, etc.
Interest on National Savings Certificate (7 years)
Interest owed to insurers like LIC or others on securities that they own or have complete beneficial interest on
Interest payable on the company's securities that are listed on stock exchanges 
Interest on the National Development Bonds 
Interest on 4% National Defence Bonds, 1972 that a resident individual possesses 
Interest on securities that a General Insurance Corporation owns 
Interest on any Central/State Government security
Apart from these, in the case of 8% saving bonds, the TDS deduction will not be applicable up to a specific amount (Rs. 10,000).
Final Word
Since you have a better understanding of what Section 193 of the Income Tax Act deals with and the time limit for tax payment discussed above, follow the instructions to avoid penalties. Furthermore, note that deductors need to mention all the details of TDS payments and file returns on a quarterly basis.
Frequently Asked Questions
Q1. When can I acquire the certificate that permits low deduction?
Ans: There is a certificate every assessee needs to obtain in order to claim a low or nil deduction. This is the document that allows such facilities and can be acquired from the assessing officer. All you have to do is submit an application in Form No. 13 to obtain it. 
Q2. What is the rate of TDS that a non-resident Indian must pay on long-term capital gains under Section 193 sub-section 1?
Ans: In such cases, the non-resident Indian is liable to pay TDS to the government as well. If one receives such earnings between May 14 2020, and March 31 2021, the TDS rate applicable will be 10%.
Q3. If the payee is unidentifiable, is the assessee still liable to deduct TDS on interest as per Section 193?
Ans: If a person is about to receive interest at the time of interest accrual is unidentifiable, the assessee does not have to deduct TDS under Section 193. Moreover, the assessee does not need to worry about penalties under Section 201 when this happens.
Q4. What is the TDS rate under Section 193 if a payee's PAN information is unavailable?
Ans: Interest income where Section 193 applies will result in higher TDS charges if the payee's PAN information is missing. Note that in such cases, a TDS deduction of 20% on the interest income will be applicable.
Q5. Will TDS be deducted in case the interest payable for a particular financial year goes beyond Rs. 10,000 on 7.5% savings (taxable) bonds?
Ans: As per Section 193, there shouldn't be any TDS deduction on interest payable on any government (both State and Central) security. However, you can find an exception with regard to this clause. TDS gets deducted in case the interest payable on two kinds of securities during a specific financial year crosses Rs. 10,000. These are as follows:
8% Savings (Taxable) Bonds, 2003
7.5% Savings (Taxable) Bonds, 2018
Before you go…
Looking for instant 🚀 personal loans 24*7 anywhere, anytime? Install the Navi app now!
Or, maybe you're looking to buy that house you've been eyeing 🏠 and you need a loan of up to Rs. 5 crores. Install the Navi app now and get your instant in-principle approval right away! Interest rates starting at 6.46% p.a.
How about an affordable health insurance policy 👨‍⚕️ starting at a monthly premium of just Rs. 241? Install the Navi app and get your policy in under 2 minutes
Instead, want to put your savings into action and kick-start your investment journey 💸 But don't have time to do research. Invest now with Navi Nifty 50 Index Fund, sit back, and earn from the top 50 companies.