The Income Tax Department offers tax exemptions for non-profit organisations such as religious institutions, NGOs, welfare societies and charitable trusts u/s 12A. This tax benefit supports those organisations that work towards social wellbeing and bring about economic improvement.
An entity needs to register under Section 12A of the Income Tax Act to avail of tax exemption. If a non-profit institution doesn't register u/s 12A, its financial receipts will be taxable. So, organisations engaged in selfless contributions must get an insight into this provision.
Keep reading this page to know how Section 12A works!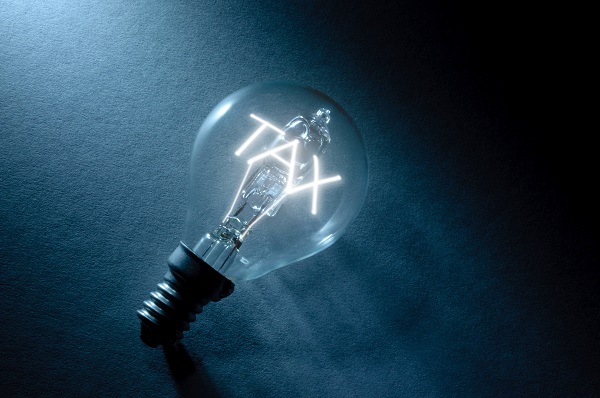 Eligibility to Register u/s 12A
As per the IT Act, 1961, the following institutions are eligible to enrol under this section:
Trusts and companies u/s 8
Incorporated trusts
Family-owned or private charities and trusts cannot avail of the exemptions u/s 12A. 
Online Filing of Form 10A
Trusts and entities who wish to claim this tax benefit must file Form 10A through the online mode. The Income Tax Department requires the digital signature of the applicants. However, taxpayers can also access this form via an electronic verification code online.
You can file Form 10A in the following manner:
Log in to the e-filing portal of the IT Department
Move to the left side of this page
Press 'Submit Returns/Forms'
Enter your user ID and password to access your account
Press 'e-file' and choose 'Income Tax Forms' under the drop-down button
Select Form 10A from 'Form Name'
Choose the required submission year and assessment year
Furnish the relevant information and proceed to verify
Press 'Submit' to end the procedure
Besides filing Form 10A for exemption under Section 12A of the Income Tax Act, a taxpayer needs to get the application verified by the commissioner. Assessees must submit the required documents to finish this procedure.
Also Read – Income Tax Return And Its Types
Documents Needed for Registration u/s Section 12A
Firms, trusts and societies need to furnish the following documents:
An institute's or trust's establishment statement
An organisation's proof of establishment
Registration documents involving entities such as Registrar of Firms, Societies and Non-Trading Corporations, Registrar of Public Trusts and Registrar of Companies
Alteration or adoption of objects proof
Annual accounts of a company or trust
An order permitting enrolment u/s 12AA or Section 12A
List showcasing the activities of the trust/institution
An order rejecting the application permitting enrolment u/s 12AA or 12A
Now, you already know about the documents and eligibility requirements to get tax benefits under Section 12A of the Income Tax Act. Let's find out how to register!
Means of Obtaining Registration for Provision 12A
You can register u/s 12A in the following manner:
Apply online in the relevant format
Be ready to submit additional documents to the commission
After the commission approves the information provided, an order gets issued in writing.
A trust or entity gets registered after that.
If your details do not satisfy the commissioner, he/she may refuse the registration in writing. The registration process usually gets completed within one to three months. As per Section 12AA(2), both acceptance and rejection notices must be issued before the completion of six months (calculated from the end of the month in which the application was submitted).
Also Read – Dividend Distribution Tax
Recent Amendments u/s 12A
Section 12A of the Income Tax Act offers the following vital amendments:
The sum given to some other organisation or trust that is enrolled u/s 12AA will not be granted as an income application for charitable or religious purposes.
Corpus contributions do not come under income application for the non-profit organisations u/s 12A.
If a registered organisation has brought about changes that do not satisfy the enrolment regulations, it would have to register afresh within 30 days from the date of introducing such changes.
If an individual is given a property (without having consideration) from the entity or trust, the property cost will be taken as 'Income from other Sources'. Thus, it will be taxable.
In case a property is given by a hospital, institution, 12A registered entity, university or foundation, then the provisions of Section 56 will not be enforced on any fund or property.  
Regulations for Charitable Trusts and NGOs
There exist certain guidelines for the entities considered u/s 12A. These are as follows:
If an NGO is working for a particular community or caste, the tax exemption will not be applicable.
In case an NGO earns income from another business, the exemption is not permitted.
NGOs and trusts should receive cash donations of up to Rs. 2,000 from the contributors.
Entities must accept a sum above Rs. 2,000 via cheques or electronic transfer.
Organisations must keep accounting records and receipts in order to qualify for the tax benefits.
An NGO must be registered under Section 8 of the Companies Act, 2013 or Societies Registration Act, 1860.     
Entities must spend more than 85% of their earnings on welfare activities to get an exemption.
Organisations must register under Section 80G and Section 12A to avail of the necessary exemptions.
Final Word
Section 12A of the Income Tax Act allows non-profit institutions to reduce their income tax liability. All the registered entities must continue with their noble initiatives to get aid from the Central Government.
Frequently Asked Questions
Q1. Is Section 12A registration lifetime?
Ans: Yes, the Income Tax Act offers lifetime validity to the organisations registered u/s 12A. There is no need for renewal as long as an entity is in business. However, the commissioner may disapprove of the registration under special cases. 
Q2. How is Section 12AA different from Section 12A?
Ans: Section 12A contains the applications of Section 12 and Section 11, while Section 12AA gives an insight into Section 12A registration procedure. The combined benefits of these two provisions are as follows:
Earnings get tax exemption
Facilitates FCRA registration
Organisations registered u/s 15A can get tax benefits on earnings of up to 15% for charitable or religious purposes. 
Prioritisation of grants from international or government agencies
Expenditure for religious and charitable purposes will be eligible for tax exemption   
Q3. Can taxpayers apply for Sections 80G and 12A simultaneously?
Ans: Yes, organisations can apply for both Section 80G and Section 12A together, or they can do so separately. If an entity wants a separate application, it should apply for Section 12A first. Enrolment u/s 12A is a vital factor for getting registered u/s 80G.   
Q4. When can the commission cancel a registration?
Ans: The commission can reject registration under the following circumstances:
Trust isn't a religious or public charitable trust
A trust's objects are not for charitable purposes
Certain objects benefit trustees, settlers or their family members
A provision for transferring a portion of the assets or earnings of a trust to a private entity is there 
A trust's goal is to benefit a particular individual, caste or religious community rather than the public in general
Q5. What does Section 80G contain?
Ans: Section 80G of the IT Act includes contributions to specific charitable entities and relief funds. Such donations are eligible for tax deductions. The following taxpayers can avail this benefit:
Companies
Firms
Individuals 
Before you go…
Looking for instant 🚀 personal loans 24*7 anywhere, anytime? Install the Navi app now!
Or, maybe you're looking to buy that house you've been eyeing 🏠 and you need a loan of up to Rs. 5 crores. Install the Navi app now and get your instant in-principle approval right away! Interest rates starting at 6.46% p.a.
How about an affordable health insurance policy 👨‍⚕️ starting at a monthly premium of just Rs. 241? Install the Navi app and get your policy in under 2 minutes
Instead, want to put your savings into action and kick-start your investment journey 💸 But don't have time to do research. Invest now with Navi Nifty 50 Index Fund, sit back, and earn from the top 50 companies.
Mutual Fund investments are subject to market risks, read all scheme-related documents carefully.