Income Tax Act, 1961 urges professionals and business persons to maintain books of accounts. Along with that, they have to file income tax returns at the end of the current fiscal year and get their accounts audited. To simplify the process and decrease the burden of compliances, the Government introduced the Presumptive Taxation Scheme under Section 44ADA of the Income Tax Act.
The scheme is available to professionals specified under this section who have gross receipts below Rs. 50 lakh in an FY. To know more about eligibility factors, benefits and implications of choosing a presumptive scheme u/s 44ADA of ITA, keep on reading!
Also Read – A guide to taxation of Equity Linked Saving Scheme Funds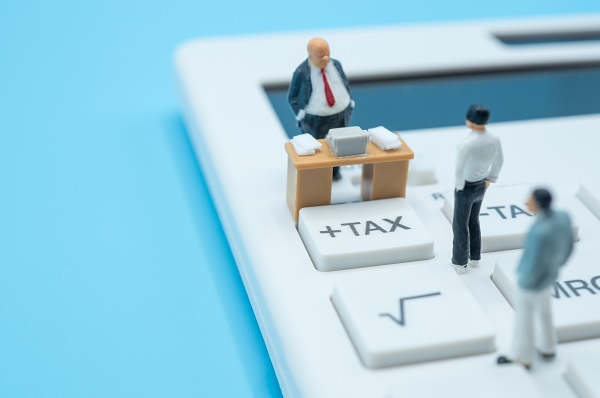 Who Is Eligible for Tax Exemption under Section 44ADA?
Apart from paying heed to the annual income, you should be aware of certain eligibility aspects related to this provision. To be eligible for the presumptive scheme, individuals need to be a resident of India. The Union Budget 2021 announced that Section 44ADA would be only applicable to the following taxpayers:
Individuals belonging to a HUF or Hindu Undivided Family
An individual taxpayer
Partnership firms other than limited Liability Partnership (LLP)
Apart from this, there are certain parameters related to the assessee's profession mentioned in the norms of Section 44ADA of the Income Tax Act, 1961. Find the professions specified under this provision below:
Engineering
Legal
Medical
Interior decoration
Architectural profession
Accountancy related profession
Technical consultancy
Film artists, costume designers, movie directors, scriptwriters, cameramen, art directors, etc.
Professions that are mentioned in the Official Gazette of the Board
Authorised representatives
Now, if you fall into one of these categories mentioned above, there are certain advantages you can expect from going for the presumptive scheme under Section 44ADA of ITA. 
Benefits of Choosing Presumptive Scheme u/s 44ADA
Here is a list of perks professionals will get by going for this particular taxation scheme:
Your tax liability reduces significantly as 50% of the income is declared as profit and the remaining amount as expenses. 
Under Section 44ADA of the Income Tax Act, the tax filing process becomes relatively hassle-free, and you can do it by yourself. This way, you can also avoid paying a tax consultant for this work and save money.
Generally, to get the books of accounts audited, business professionals have to appoint a chartered accountant, which again becomes an expensive affair. However, under Section 44ADA, tax audit compliance is not necessary before filing ITR, making it simpler and more cost-effective for taxpayers. 
Now that you have a better understanding of all benefits associated with going for a presumptive taxation scheme, go through some of its implications stated below.
Also Read – Section 194H Of The Income Tax Act
Implications of Choosing Presumptive Scheme u/s 44ADA
Under this tax provision, 50% of the total gross receipts are usually termed as taxable income. The remaining 50% of gross receipts are regarded as different expenses related to the business, such as electricity costs, depreciation of assets, etc.
Note that apart from deductions that are already allowed under Section 30 to 38 within this 50% of gross receipts, no other deductions will be available. Even when it comes to depreciable assets' written down value (WDV), the evaluation will be again after the deduction of allowed depreciation.
Final Words
Keep this information in mind before you opt for the presumptive scheme under Section 44ADA of the Income Tax Act. It is advisable to estimate your expenses and the receipts before you make such decisions, as that helps in better tax planning. Also, consult financial experts beforehand as they often ask to avoid this tax provision to businessmen having a low net profit ratio.
Frequently Asked Questions
Q1. Can I avail of tax benefits under other sections of the IT Act even if I am not eligible for Section 44ADA?
Ans: Yes, even if you do not meet the eligibility parameters set for Section 44ADA, you can still claim deductions under other tax provisions of the IT Act. In that case, you can file returns under the normal Income Tax Scheme and avail of tax benefits. 
Q2. Is it possible to opt for a presumptive scheme u/s 44ADA if my annual income exceeds Rs. 50 lakh?
Ans: No, this particular scheme under Section 44ADA of the Income Tax Act, 1961 is not applicable to professionals having annual income beyond Rs. 50 lakh. In such cases, the self-assessment scheme of the IT Act will apply to individuals with an annual income of more than this limit.
Q3. When should a business professional get his/her accounts audited?
Ans: There are two criteria an assessee needs to meet first, and then the accounts shall be audited. These include:
> Annual income from the profession is offered at a rate that is lower than 50% of total gross receipts. 
> Assessee's total revenue exceeds the basic exemption limit.
Q4. What is the tax audit limit on digital transactions for business professionals?
Ans: As per the announcement made in Budget 2021, the tax audit limit has been increased from Rs. 5 crores to Rs. 10 crores. This is for businessmen who carry out 95% of their transactions digitally. 
Q5. What are the key objectives of introducing the presumptive taxation scheme under Section 44ADA of the Income Tax?
Ans: Besides simplifying the tax system for businessmen or self-employed individuals, the purpose was also to establish parity among businesses. Along with that, the reduction of tax liability is another advantage business persons receive with this.
Before you go…
Looking for instant 🚀 personal loans 24*7 anywhere, anytime? Install the Navi app now!
Or, maybe you're looking to buy that house you've been eyeing 🏠 and you need a loan of up to Rs. 5 crores. Install the Navi app now and get your instant in-principle approval right away! Interest rates starting at 6.46% p.a.
How about an affordable health insurance policy 👨‍⚕️ starting at a monthly premium of just Rs. 241? Install the Navi app and get your policy in under 2 minutes
Instead, want to put your savings into action and kick-start your investment journey 💸 But don't have time to do research. Invest now with Navi Nifty 50 Index Fund, sit back, and earn from the top 50 companies.