ITR-4 Form is an IT return form that is meant for taxpayers opting for the presumptive taxation scheme under Section 44ADA, Section 44AD and Section 44AE of the Income Tax Act. This income tax return form consists of three parts: Part A, B, and C, along with various schedules.
Here you will find details regarding the structure of an ITR-4 (Sugam) form and how to file ITR-4.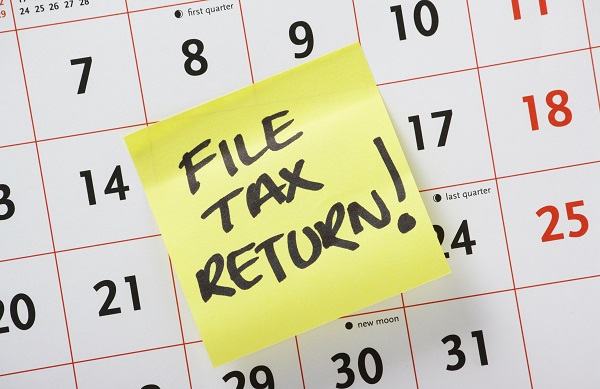 ITR-4: Who is Eligible?
ITR-4 is for individual taxpayers, Hindu Undivided Families or partnership firms that have the following:
A business income u/s 44AD or 44AE
Any income from a profession that is calculated as per provisions of Section 44ADA
Income from salary or pension that does not go beyond Rs. 50 lakh
Income from other sources that do not exceed Rs. 50 lakh (lotteries and horse race income not included)
Income of up to Rs. 50 lakh from single house property (not including brought forward loss or losses that are to be carried forward)
Notably, any freelancer with an income not more than Rs. 50 lakh is also eligible for using ITR-4.
Also read: Section 194K of The Income Tax Act
What's on an ITR-4 Form?
Before knowing how to file ITR-4, it's essential to have a clear idea about the structure of this form. The ITR-4 Form comes in three parts.
Let's take a detailed look at the information you need to provide in each of the parts.
1. Part A
Here, you have to fill up some general information, which includes PAN, name, etc.
2. Part B
This part includes details about gross total income.
3. Part C
Here, you need to provide details regarding deductibles and total taxable income.
In addition to these four parts, the ITR-4 Form also comes with the following schedules:
4. Schedule BP: This portion of an ITR-4 Form will include details of the following:
Computation of presumptive business income under Section 44AD
Computation of presumption profession income under Section 44ADA
Presumptive income computation from goods carriages as per Section 44AE
Details about turnover or gross receipt as reported in GST
Financial details of the business
5. Schedule IT
Here, you have to fill in details about Self Assessment Tax and Advance Tax.
6. Schedule TCS
 In this portion, you have to provide data about taxes collected at the source.
7. Schedule TDS1
Here, you have to input details about the TDS deducted from your salary according to Form 16, which is issued by your employer.
8. Schedule TDS2
This Schedule will require you to provide details about TDS that is levied on incomes other than your salary (according to Form 16C that the TDS deductor would issue to you).
9. Schedule 80G
This portion will seek details regarding the total amount of deduction that you intend to claim for donations to charitable organisations under Section 80G
Finally, there would be a verification section where you have to provide your signature.
How to File ITR-4?
You can file ITR-4 Form either offline or online. Here's how you can file ITR-4 through both processes:
Offline
You can file ITR-4 offline in any of the following ways:
By filing a return physically through paper forms
By providing a bar-coded return
The IT Department will issue an acknowledgement when you submit the ITR physically.
Online
You can file ITR-4 electronically through any of these ways:
By filing the return electronically with a digital signature (In case you file ITR-4 electronically with a digital signature, you will get the acknowledgement in your registered email address. You may also download it from the website of the Income Tax Department.)
By providing the information electronically and submitting verification of return via Form ITR-V (In this method, you have to sign this form and send it to the IT Department's CPC office within 120 days of filing.)
Note that taxpayers do not have to attach any kind of document along with Form ITR-4.
Significant Changes in ITR-4 for AY21-22
There are no significant modifications in ITR-4 Form as compared to the previous year. However, for AY21-22, the ITR-4 Form has been updated to include a declaration of the tax regime that a taxpayer would be choosing (old or new tax regime).
You will find this newly added declaration in Part A: 'Are you opting for a new tax regime under Section 115BAC (Yes or No). If yes, please furnish the date of filing of Form 10IE along with the acknowledgement number'.
There has been an addition in Part B, where you need to provide information about interest from a savings account, and fixed deposits. For dividend income, you have to provide a quarterly breakup. 
Schedule DI, which was included during AY20-21, has been eliminated this year.
Presumptive Taxation Scheme
Understanding presumptive taxation schemes is crucial for anyone who has to file ITR-4. According to the IT Act, individuals in specific businesses or professions have to maintain books regularly and have to get accounts audited. To reduce the hassle of such small taxpayers, the government launched the presumptive taxation scheme u/s 44AD, 44ADA, 44AE.
Here are some of the notable features of this scheme:
In a presumptive taxation scheme, one does not need to maintain books of accounts.
Business owners have to pay the entire Advance Tax by March 15. They do not have to pay quarterly instalments of the Advance Tax on the mentioned due dates.
Net income stands at 8% of the gross cash receipts. For payments that are received digitally, net income will stand at 6% of gross receipts.
Also read: Section 44AE of The Income Tax Act
Final Word
If you are a taxpayer under the presumptive taxation scheme and you need to file ITR-4, you can refer to the above sections. Make sure to provide all the necessary information accurately in the relevant parts and schedules of the form to avoid complications.
Frequently Asked Questions
Q1. Who is not required to file ITR-4?
Ans: The following do not have to file ITR-4: 
An individual with income from house property, salary or other sources exceeding Rs. 50 lakh
A taxpayer whose books of accounts are liable to tax audits under the IT Act
Individual who is a director of any company or has investments in unlisted shares
Q2. What are the eligibility criteria for the Presumptive Taxation Scheme?
Ans: Here are some of the major requirements that persons must fulfil to enter this scheme?
The turnover of the business has to be less than Rs. 2 crores.
The individual must be a resident of India.
It is applicable to individuals, partnership firms, or HUFs. It is not for an LLP or any company.
This scheme is not for those who have availed deductions under Section 10, 10A, 10B, 10BA, 80HH, or 80RRB. 
Q3. Which are the eligible businesses for presumptive taxation schemes?
Ans: You can be in any business if you want to opt for this taxation scheme. You may engage in retail trading, wholesale trading, construction or any other kind of business. However, this scheme is not for you if you have income from commission, agency business or business of hiring, leasing, etc.
Q4. Who can file ITR-4 offline?
Ans: Taxpayers are eligible to file the ITR-4 Form offline only under the following conditions:
The individual is 80 years of age or more.
The total income of the individual does not exceed Rs. 5 lakh, and he/she does not need to claim a refund through ITR filing.
Q5. How long do I have to file ITR-4 if I opt for a presumptive taxation scheme?
Ans: If you have opted for a presumptive taxation scheme under Section 44AD, Section 44AE, and Section 44ADA and you have to file ITR-4 at least for 5 years. You cannot discontinue filing this IT Form before the minimum timeframe.
Before you go…