A Demat (Dematerialised) account allows you to keep all your stocks and other securities in electronic form and makes trading more convenient. However, you have to pay several fees and charges for the convenience of easy trading, including transaction charges, annual maintenance charges, safety charges and more.
Is there any way you can avoid paying these expenses? Yes, a Basic Services Demat Account (BSDA) may help you in this regard. It allows small investors to open and maintain a Demat account at reduced costs.
Read along to know more about BSDA!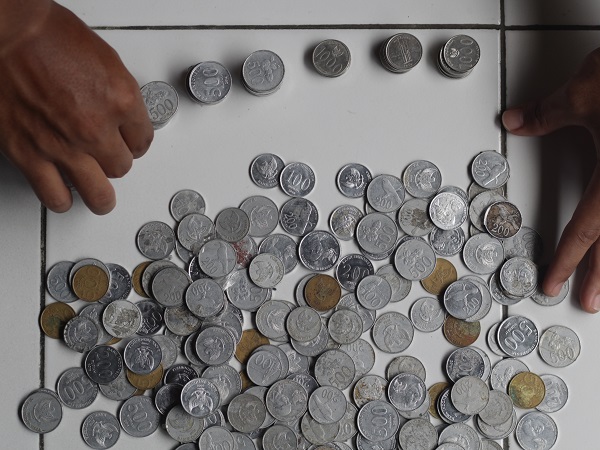 An Overview of a Basic Services Demat Account
SEBI (Securities and Exchange Board of India) came to know that the majority of Demat account holders did not use their accounts much. The capital market regulator introduced BSDA in 2012 for small investors who did not invest in stocks, bonds or ETFs regularly.
BSDA allowed investors with portfolios below Rs. 2,00,000 to open and maintain a Demat account at reduced charges. However, investors applying for BSDA would need to have a single Demat account across all depositories.
No annual maintenance charges (AMC) are charged for account holders with a total value of holdings below a specific cut-off value. Moreover, multiple additional costs are the same as that of a regular Demat account.
The holdings value is determined by a stock's daily closing price or the NAV (Net Asset Value) of units of mutual funds. If these holdings cross the set limit during any period, the depository participant (DP) can levy full charges as regular accounts from that date.
Also read: What is a zero brokerage DEMAT account?
Eligibility Criteria for Opening BSDA
Any individual can open a BSDA account and can even convert other types of Demat accounts to it. However, they will need to fulfil a few simple conditions:
The individual applying for BSDA must be the sole account holder. No joint accounts are permitted to open or convert to a BSDA account.
He/she must have one BSDA account across all DPs to avoid splitting of shareholdings and circumventing value criteria.
His/her total value of shares must remain below Rs. 2 lakh for reduced charges.
Features of Basic Services Demat Account
These accounts do not charge any AMC if the total holdings value of debt securities is Rs. 1,00,000 or below. For holdings other than debt securities, AMC is exempt for holdings value of up to Rs. 50,000.
For debt holdings between Rs. 1,00,000 and Rs. 2,00,000, a maximum AMC of Rs. 100 is levied. These accounts charge up to Rs. 100 for other securities with a value between Rs. 50,000 and Rs. 2,00,000.
Account-holders need to make sure that the value of holdings in this basic trading account does not increase beyond Rs. 2,00,000. Otherwise, normal charges (as in non-BSDA accounts) will apply. So, if your stocks are worth Rs. 1.5 lakh appreciates to Rs. 2.5 lakh in the future, you have to pay the normal annual maintenance charges.
All depository participants (DPs) have to make BSDAs available to any eligible individual.
Brokerage and taxes on BSDA are the same as regular Demat accounts.
Transaction and Holding Statements for BSDA
Transaction statements
For accounts with transactions, the DP will send one physical transaction statement for every quarter. Accounts with no transactions or zero balance at year's end will not receive transaction statements.
Holding statements
In the case of accounts with zero balance and those whose balance becomes zero at the year's end, the account holder will receive one annual physical statement of holding at the stated address.
For accounts with transactions, account-holders will receive holding statements as per their chosen option.
Charge for statements
DPs will send you two physical statements of holding for free every year. If you want an additional physical statement, you will have to pay up to Rs. 25 per statement. No charges are levied for electronic statements.
Converting Your Existing Demat Account to BSDA
Existing Demat accounts can be converted into BSDA under certain conditions. To initiate this process, you will have to submit a request letter to the respective depository. Then, you will have to fill out the declaration for the BSDA facility at least 15 days before the next billing cycle.
The regulator will check with the depository and exercise the right to convert your Demat account. For this to happen, the value of your holdings must be below Rs. 2 lakh or Rs. 50,000, depending on the nature of securities. You must also make sure that you have no other Demat account to convert to BSDA.
Other Types of Demat Accounts
Besides BSDA, there are three different types of Demat accounts:
Regular Demat accounts
Any resident Indian citizen can use this type of Demat account. It enables easy transfer and transaction for equity shares. The fee charged for regular Demat depends on the amount held in the account.
Repatriable Demat accounts
This is available for NRIs (non-resident Indians) wanting to invest in the Indian stock market. Using this, investors outside the country can transfer funds from an NRE bank account linked to it.
Non-repatriable Demat account
This is another type of Demat account for NRIs, but investors cannot transfer shares abroad through it.
Also read: Top 10 DEMAT accounts in India in 2022
Final Word
BSDA (Basic Service Demat Accounts) offer limited services at reduced expenses for retail investors. Anyone with one Demat account can convert it to BSDA, provided they meet the eligibility criteria. This measure was taken to encourage the broader financial inclusion of retail investors in India.
Frequently Asked Questions
Q1. What are the advantages of having a Demat account?
Ans: A Demat account is a repository allowing you to store and manage securities in digital format. It is a much better alternative to a physical share certificate as it cannot be misplaced or damaged. It offers quick and convenient access, and real-time monitoring and makes trading much easier. 
Q2. What are the various charges applicable for a regular Demat account?
Ans: These are some of the applicable charges for a regular Demat account:
Annual maintenance charges
Account opening charges
Custodian fee/safety charges
Per folio charge on debits 
Transaction charges
Dematerialisation charges 
Remat charges
Charges for physical statements
Q3. What happens to a BSDA account when the value of holdings exceeds Rs. 2 lakh?
Ans: If the value of your holdings in a BSDA account increases over Rs. 2 lakh, you will no longer be eligible for its facilities. Hence, your account will be converted into a regular account and charged as per standard rates specified by the broker.  
Q4. What discounts are offered for opening Demat accounts?
Ans: Many Depository Participants nowadays offer nominal or zero charges for opening a new Demat account. Others offer low transaction charges or waive off annual maintenance charges for the first year. Many brokerage firms and financial institutions do not impose opening charges for three-in-one accounts.
Q5. Who is a Depository Participant?
Ans: A Depository Participant acts as an agent connecting investors to either of the two depositories in India- CSDL or NSDL. When you place a 'buy' or 'sell' request in your trading account, the DP forwards this to the stock exchange along with other important details.
Before you go…
Looking for instant 🚀 personal loans 24*7 anywhere, anytime? Install the Navi app now!
Or, maybe you're looking to buy that house you've been eyeing 🏠 and you need a loan of up to Rs. 5 crores. Install the Navi app now and get your instant in-principle approval right away! Interest rates starting at 6.46% p.a.
How about an affordable health insurance policy 👨‍⚕️ starting at a monthly premium of just Rs. 241? Install the Navi app and get your policy in under 2 minutes
Instead, want to put your savings into action and kick-start your investment journey 💸 But don't have time to do research. Invest now with Navi Nifty 50 Index Fund, sit back, and earn from the top 50 companies.
Disclaimer: Mutual Fund investments are subject to market risks, read all scheme related documents carefully.