If you want to start trading, you need to open a Demat account. A Demat account makes holding securities and shares easy for investors. It converts the physical form of share certificates to electronic form. Through a Demat account, you can have access to your shares at any time of the day, anywhere. 
Read on to know how to open a Demat account online easily.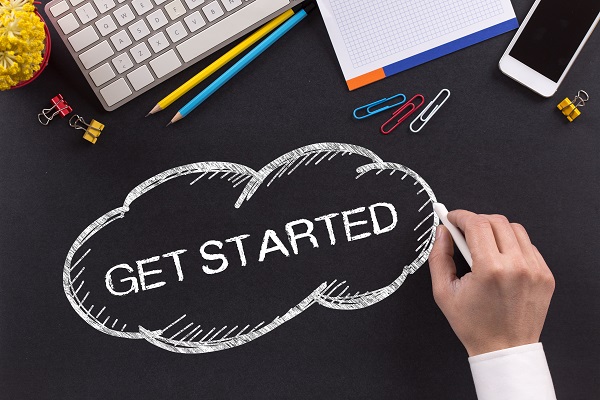 How to Open a Demat Account?
Investors can open a Demat account by following the simple process mentioned below:
Step 1: Select A Depository Participant
The first step involves you finding your preferred depository participant. A Depository Participant is a registered stockbroker of an organisation (depository) that holds the securities of investors. Top DP services are offered by stockbrokers, banks (HDFC, Axis bank, etc.), and online investment platforms (Groww, Scripbox, etc.). Select the one that matches your requirements and preference.
Step 2: Fill and Submit Demat Account Opening Form
Next, visit the official website of the depository participant you just selected. You will find the Demat account opening form that you need to fill out carefully. Also, don't forget to assign a nominee for the account. Remember that some DPs offer both online Demat and trading accounts.
Step 3: Provide KYC Details
The application process will also require your 'Know Your Customer' or KYC details. For this purpose, submit scanned copies of the original documents. It includes proof of address, identity proof, bank account statement, etc. When you have all the documents with you, it avoids unnecessary delays.
Step 4: Complete the Verification Process
After submitting the application form and the necessary documents, you must initiate the verification process. It is a mandatory process known as the 'In-person verification process.' It can be either done in person or online, depending on whether DP calls you at its office or not.
Step 5: Sign the Agreement
After completing the verification process, the depository participant will ask you to sign a contract to complete the opening process of a Demat account. The agreement will contain details like the responsibilities and rights of both investors and DP. So, after you read it carefully, sign the document.
Once your application gets approved, the depository participant will allot you a BO ID number to give you access to your account.
Also Read: Joint Demat Account: Meaning & Steps To Open Joint Demat Account Online
Documents Required to Open a Demat Account
For a hassle-free experience, make sure you have all the documents mentioned below along with you during the opening process of the Demat account:
Address Proof: Driver's license, registered lease agreement, electricity bill, phone bill, passport, etc.
Identity Proof: Voter card, Aadhaar card, pan card, driving license, etc.
Bank Account Proof: Bank passbook or account statement.
Tax and Salary: Tax receipt and payslips.
Fees & Charges for Opening a Demat Account
Earlier banks used to charge Rs. 700 to Rs. 900 for opening a Demat account. But now, many depository participants either charge a very nominal fee or offer a free Demat account.
Benefits of Opening a Demat Account
Here are the benefits of opening an online Demat account:
Investors can easily access their investment details in their online Demat account using the net banking facility. For this purpose, they can use their computer, smartphone or a tab.
With the help of a Demat account, investors can buy and sell their shares instantly. This is mainly because your securities will be stored in an electronic form, saving you the time of accumulating physical certificates in one place.
There are many risks involved in physical securities; they could get misplaced, stolen, or damaged. Additionally, fake securities and bad deliveries involve other risks. But one can rule out all these possibilities by opening a Demat account.
Also Read: Basic Services Demat Account (BSDA)- Eligibility, Features, And Types
Points to Keep in Mind before Opening a Demat Account
There are four must-know points about opening a Demat account to keep in mind to avoid future discrepancies. Let's check them out:
There are certain charges like maintenance fees, conversion charges, transaction costs and others that your DP may levy. This varies from one DP to another. Check such charges beforehand.
Check whether your DP is a full-service broker or a discount broker.
A Demat account allows you to add a nominee. So, determine who will be your nominee. It will be the person to whom DP will transfer your investment to your nominee in case of an unfortunate event.
The software used for running a Demat account is critical to consider before opening a new Demat account. Choose one that has a user-friendly interface and is easily understandable.
At any point in time, if you want to close your Demat account, you can do so as well. The next section tells you how to close your Demat account.
How to Close Your Demat Account?
As for some Demat accounts, there are some charges involved. So, if your Demat account has been inactive for a long time, you may close it altogether. The process involves the following steps:
Step 1: You must visit the DP branch or office and submit the required form and documents. Alternatively, account holders can also search the online website of the DP and download the form.
Step 2: Provide information related to Client ID and DP ID, the name and address you provided earlier. Also, you must provide a reason why you are closing the account. In addition, get all the holders' signatures to complete the process.
Step 3: If there is any balance in the Demat account, it must be transferred. Complete the process by filling out a Delivery Instruction Slip (DIS). DIS is a cheque for your Demat account transactions. It also helps authorize transfer or sale of shares.
Step 4: Submit the form and wait for 7 to 10 days for your online trading Demat account to close.
Final Word
Follow the opening process of the Demat account carefully to effectively trade in financial instruments, like stocks and bonds. It will make the process effortless, and you could buy or sell securities using the electronic mode.
FAQs on Opening A Demat Account
Is it compulsory to open a Demat account for trading stocks?
As per the Securities and Exchange Board of India (SEBI), the stock market regulator, it is compulsory to open a Demat account for this purpose. However, if you're looking to trade in futures and options, you may not open a Demat account.
Can I trade with physical certificates?
Under the Depository Act of 1996, SEBI has made it mandatory to dematerialise physical certificates to carry out trading. This is mainly because now all shares are available in electronic form. So it is better to deal in a common mode for convenience.
What is the role of DP?
After you have opened an account with your preferred depository participant, you can buy or sell shares online by providing your details to it. Also, after purchasing the shares, convey the information to your broker so that they can re-credit your account.
How much is the debit transaction fees of the Demat account?
A debit transaction fee is charged at the time of debit of securities. In other words, holders pay it whenever they withdraw shares. It may vary, but some brokers charge a fee of Rs. 9.50 per transaction. In contrast, some charge 1% of the transaction amount.
How many types of Demat accounts are there?
There are two types of Demat accounts — Normal Demat account and BSDA Demat account. The latter was introduced to benefit account holders by reducing maintenance costs. So, those investors whose investment amount is not substantial can choose to open a BSDA Demat account.
Before you go…
Looking for instant 🚀 personal loans 24*7 anywhere, anytime? Install the Navi app on Android or iOS now!
Or, maybe you're looking to buy that house you've been eyeing 🏠 and you need a loan of up to Rs. 10 crores. Install the Navi app on Android or iOS now and get instant in-principle approval right away! Interest rates starting at 6.46% p.a.
How about an affordable health insurance policy 👨‍⚕️ starting at a monthly premium of just Rs. 241? Install the Navi app on Android or iOS now and get your policy in under 2 minutes.
Instead, want to put your savings into action and kick-start your investment journey 💸 But don't have time to do research. Invest now with Navi Nifty 50 Index Fund, sit back, and earn from the top 50 companies.