Not all diseases require hospitalisation. There are certain ailments for which the treatment can only require consultations, diagnosis and treatments without a stay in the hospital. Outpatient Department or OPD includes all such treatment variables.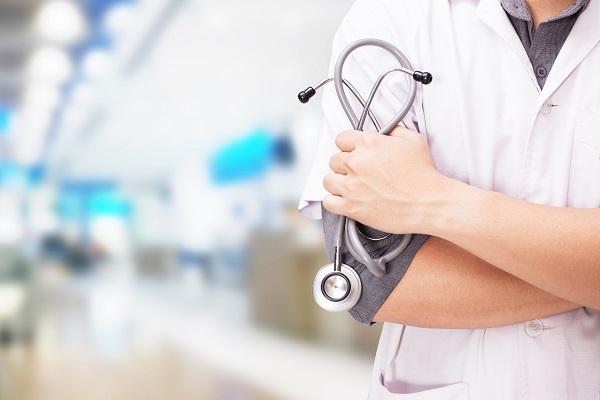 In India, various insurance companies offer OPD cover health insurance to policyholders as financial coverage against such types of treatments that do not require hospitalisation. In short, medical insurance with OPD covers includes expenses incurred outside of in-hospital treatment. 
Why is OPD Cover Health Insurance Necessary?
Purchasing health insurance that covers OPD expenses is necessary for the following reasons:
Increasing need
Our lifestyle and way of living is constantly evolving. This change has led to the prevalence of various illnesses and chronic ailments requiring long-term care. Thus, it is essential to purchase health insurance with OPD benefits. This cover will help to take care of regular medical expenses.
OPD costs contribute to most of the total healthcare costs
Outpatient department costs account for 62% of total healthcare costs. So, a cover against these medical expenses is beneficial.
What are the Benefits of OPD Coverage?
The specific benefits of this plan are as follows:
Additional coverage
When you purchase an insurance plan including an outpatient expense cover, you get extra protection that provides financial coverage against daily medical expenses.
Cashless claim
Some insurers offer a cashless scheme to cover treatments undertaken at the outpatient department. This makes your claim process smooth and eases off cash crunches arising during medical treatments.
Sum insured
A sum insured amount gets determined based on the policyholder's age for plans with OPD cover health insurance. In a floater policy, the eldest member's age gets considered.
Greater tax reliefs
Health insurance plans covering OPD expenses provide greater tax exemption on the premium amount. In addition to this, there will be no tax deduction at the source for claims.
Multiple claims possible
With this cover, you can claim your expenses multiple times.
Pharmacy bills covered
Your pharmacy bills will get covered under such a health insurance plan. This means if you purchase medicines, you can get the same reimbursed.
Covers a wide variety of expenses
Expenses such as crutches, spectacles, contact lenses, hearing aid, and many others get covered under such a health scheme.
Carry forward benefit
Certain insurance service providers allow you to carry forward a fixed portion of an unutilised sum insured amount in a specific policy period.
Medical Insurance with OPD Benefits – Eligibility
There is no specific eligibility norm when it comes to availing of outpatient department benefits. Anyone unwell can visit their nearest clinic and avail of medical treatment. A policyholder can then claim expenses under this healthcare scheme.
If you are eligible to purchase a particular health insurance policy with an outpatient cover, you can utilise the benefits.
OPD Cover Health Insurance: Inclusions
Following are the expenses covered under an outpatient department cover:
Doctor's fees or any other consultation fees
Diagnosis costs like X-ray fees
Crutches and wheelchair
Routine check-up
Vaccination
Minor surgeries and dressing
Dental treatment expenses
Hearing aid
Spectacles and contact lenses (covered by specific plans)
What is Not Included under OPD?
Find all the exclusions as listed below:
Expenses of cosmetic treatment
Physiotherapy
Thermometers and BP monitors
Supplements
Vitamins
Dietician fees and consultation
How to Buy OPD Coverage Health Insurance?
Follow these simple steps to purchase a health insurance policy with OPD cover:
Select a health insurance plan with OPD cover online from a reliable insurer.
Enter details such as name and contact information. While choosing an insurer, you will find a 'Get Quote' option on the screen. Click on it to find details of your plan premium and more.
In case you have any pre-existing diseases or are on medications, confirm it in this step.
Choose the policy sum insured, tenure, add-ons and other details as required.
You must compare the premiums before settling for one that is under your budget.
After paying the premium online from the payment gateway, the policy will be issued, and the details will be mailed to you.
Final Words
Medical insurance with OPD cover helps boost the scope of coverage under insurance policies further. Through this scheme, policyholders can take care of their daily medical expenses, as mentioned above. With a growing rise in basic medical expenses such as consultation fees, diagnosis fees, and more, this healthcare policy can be extremely beneficial for any family.
To avail of an OPD cover under your health insurance policy, turn to Navi health insurance. Download the Navi App today to enjoy an instant paperless application process!
Frequently Asked Questions
Q1. What is the OPD expense limit under health insurance?
Ans: An outpatient department expense is included under the sum insured limit. Any outpatient expenses are deductible from your coverage amount.
Q2. What is an OPD care health insurance waiting period?
Ans: The waiting period for claiming OPD expenses is about 90 days.
Q3. Does OPD care offer coverage for daycare treatments?
Ans: No, OPD care does not offer financial coverage for daycare treatments.
Q4. Is tax relief possible under outpatient care?
Ans: Yes, you can get tax relief under outpatient care.
Q5. Is it possible to buy an independent OPD care plan?
Ans: Insurers usually offer this scheme under any specific health insurance plan as an add-on.
Before you go…
Looking for instant 🚀 personal loans 24*7 anywhere, anytime? Install the Navi app now!
Or, maybe you're looking to buy that house you've been eyeing 🏠 and you need a loan of up to Rs. 5 crores. Install the Navi app now and get your instant in-principle approval right away! Interest rates starting at 6.40% p.a.
How about an affordable health insurance policy 👨‍⚕️ starting at a monthly premium of just Rs. 241? Install the Navi app and get your policy in under 2 minutes
Instead, want to put your savings into action and kick-start your investment journey 💸 But don't have time to do research. Invest now with Navi Nifty 50 Index Fund, sit back, and earn from the top 50 companies.
Image courtesy: snowing/freepik