A No Claim Bonus is essentially an incentive or discount offered by insurance companies to policyholders for not raising any claim in a given period. Additionally, insurers may offer this incentive to policyholders for their loyalty. At times paying out this reward is much cheaper than the claim amount which may run into lakhs. 
Collectively, such a feature allows policyholders to bear medical inflation with greater ease and makes premium payment and policy renewal manageable. Regardless, to maximise accompanying benefits, individuals should check some details, including the working of NCB health insurance, its types, benefits, and more.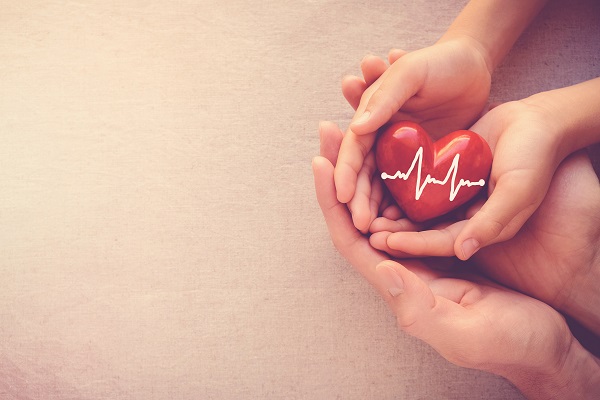 Types of Health Insurance No Claim Bonus
Majorly, insurance providers offer two kinds of NCB on a member's health insurance policy. They are as follows:
Cumulative benefit
Insurers increase the policy's coverage amount by keeping the premium amount constant under this benefit. Therefore, for a claim-free year, policyholders can avail themselves of this benefit.
For instance, consider buying a health insurance plan of Rs. 10 lakh from an insurer that offers an NCB health insurance of 5% for every non-claim year. Hence, if you do not raise a claim for one year, your coverage amount will be Rs. 10.5 lakh.
However, the premium amount will remain unchanged. The same calculation applies to consecutive non-claim years. Therefore, if you get hospitalised at the end of the first non-claim year, you can raise a claim of up to Rs. 10.5 lakh.
Discount on premium
As the name suggests, under this benefit, one can enjoy a reduction in the premium rate of a policy by a certain percentage for every claim-free year. Nevertheless, the coverage amount remains unchanged.
Take a look at an example to understand this benefit clearly. Suppose, for a health insurance coverage of Rs. 7 lakh, a member has to pay a premium of Rs. 15,000 annually. Now, if the insurance provider assigns a 10% discount on the premium amount as a no claim bonus in health insurance, then during policy renewal time, one needs to pay a premium of Rs. 13,500.
However, the coverage amount does not change. Moreover, the amount of cumulative benefit or discount varies across insurance providers. Therefore, one should go through the details of this bonus before settling for an insurer.
Working of a No Claim Bonus in Health Insurance
The working of an NCB for health insurance depends on the type of bonus offered by insurers. For instance, a cumulative benefit no claim bonus varies from 5% to 50%, depending on an insurance provider.
Also, with cumulative NCB, you can get maximum coverage with an increased sum insured each year. Furthermore, this NCB accumulated for every non-claim year is transferable to another policy from the same or different insurer.
Similarly, for discounts on the premium type of NCB, one can enjoy coverage at a discounted rate. 
Benefits of NCB in Health Insurance Policy
Check out the advantages of no claim bonuses in a health insurance plan.
Boost your savings
The bonus received on your health insurance policy can be from discounts on premiums paid or accumulated coverage that increases the sum insured every year. In either case, you have a chance of saving more and securing finances better.
Increased sum insured
Members can also increase the cumulative benefit of a no claim bonus in a health insurance policy by paying less hefty hospital bills out of their pockets and not raising a claim. In this way, they can increase their sum insured for every non-claim year.
Applicable to both individual and family floater plans
Policyholders and their families can obtain no claim bonus irrespective of their health insurance plans for every claim-free year. Therefore, this benefit is extended to both individual and family floater health insurance policyholders.  
Available as an add-on cover in a health insurance policy
Some insurers offer an add-on for NCB that increases the bonus amount at the time of policy renewal if the member does not raise a claim for a year.
However, to avail of these additional benefits, one needs to pay an increased premium on their health insurance policy. 
Portability
The no-claim bonus in health insurance is transferable to other insurance companies. Thus, the accumulated bonus stays active when you shift to another insurance provider. 
In case you want to change your existing lender, you can choose Navi Health Insurance and get your accumulated bonuses transferred accordingly. Also, you can get one-time subscription-based model health policies from this insurance provider.
Download Navi App now to raise paperless claims in under 20 minutes from over 10,000+ network hospitals.
Final Word
It is crucial to note that not all insurance providers offer an NCB on your health insurance policy. Therefore, you should go through the policy terms and conditions before settling for a plan.
A no claim bonus in health insurance appreciably decreases the burden of medical expenses one may face at times of unforeseen situations. In addition, it is a lucrative way to enhance your insurance coverage benefits that secure you and your family financially during medical emergencies.
Frequently Asked Questions
Q1. Is it necessary to renew my policy to obtain a no claim bonus?
Ans. Yes, you need to renew your health insurance policy to get no claim bonus or NCB. Failing to do so will deactivate your plan, and the accumulated NCB will be lost.
Q2. How can I increase my no claim bonus on my health insurance policy?
Ans. You can get an additional no claim bonus cover on your health plan by paying more premium and increase the incentive amount.
Q3. Which type of NCB is better to obtain?
Ans. Both cumulative and discounts on premiums are beneficial. However, some prefer cumulative benefit to get a higher sum insured every year, whereas a discount on a premium rate is a better option for others. Therefore, it is difficult to say which type of NCB is better.
Q4. Do insurance companies check no claim bonus?
Ans. Yes, generally, insurers ask for proof of NCB within a week of giving a quote. In case you fail to furnish proof, your policy might get cancelled.
Before you go…
Looking for instant 🚀 personal loans 24*7 anywhere, anytime? Install the Navi app on Android or iOS now!
Or, maybe you're looking to buy that house you've been eyeing 🏠 and you need a loan of up to Rs. 10 crores. Install the Navi app on Android or iOS now and get instant in-principle approval right away! Interest rates starting at 6.71% p.a.
How about an affordable health insurance policy 👨‍⚕️ starting at a monthly premium of just Rs. 241? Install the Navi app on Android or iOS now and get your policy in under 2 minutes.
Instead, want to put your savings into action and kick-start your investment journey 💸 But don't have time to do research. Invest now with Navi Nifty 50 Index Fund, sit back, and earn from the top 50 companies.