Health insurance plans come with a pre-fixed tenure, after which they need to be renewed. Non-renewal causes the policies to lapse, and consequently, all the benefits available with them cease to be valid.
Hence, it is crucial to opt for health insurance renewal on time and enjoy continuous coverage benefits. Further, a policyholder becomes ineligible to avail of no claim bonus benefits if his/her health insurance policy lapses.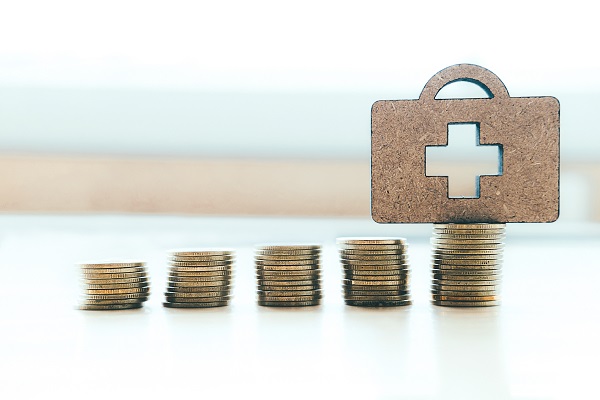 Benefits of Health Insurance Renewal on Time
Timely health insurance renewal presents a slew of benefits to policyholders. Following is a glance at such benefits:
Continuous coverage
Accidents and illnesses can occur at any time. A lapse in the insurance policy may make it difficult to cover the expenses arising in due course of seeking treatment.
Tax benefits
Purchasing any health insurance plan makes you eligible for tax relief under section 80D of the Income Tax Act 1961. It is important to have a valid insurance policy in place to maximise savings in the long run. The tax deductions available are as follows:
| | |
| --- | --- |
| Conditions | Tax Deductions (in Rs.) |
| Insured person and Family (members under 60 years) | 25,000 |
| Insured person + Family + Parents (members under 60 years) | 25,000 + 25,000 = 50,000 |
| Self, Family (all members below 60 years), Parents (above 60 years) | 25,000 + 50,000 = 75,000 |
| Self, Family (eldest member above 60 years), and Parents (Senior Citizen) | 50,000 + 50,000 = 1,00,000 |
To continue availing of such tax benefits as mentioned below, you should renew health insurance on time.
No Claim Bonus benefits
No Claim Bonus (NCB) is a benefit offered to insured individuals for every claim-free year. I a policyholder does not raise any claim during a given year, he/she can enjoy a higher sum insured or discounts on the policy premium in the subsequent year.
How to Complete Health Insurance Renewal Online?
Health insurance renewal can be made easy and simple when the process is completed online. Follow these steps below to complete insurance renewal online:
First, check the insurer's official website.
Now, visit the mediclaim renewal section.
Provide your registered phone number last and medical insurance policy number.
Check details about policy details and its renewal premium.
You can pay the premium using your debit or credit card or net banking.
The policy will be renewed in mere minutes.
Points to Remember Before Medical Insurance Policy Renewal
While renewing your insurance policy, consider the following pointers:
Insurance requirements
You must renew your policy based on certain requirements. Insurance requirements for family and self should be given priority during policy renewal. In case of a newborn or new disease, you must contact an insurer for added coverage.
Portability option
IRDAI allows insured persons to port their plans if they are not happy with their current policy and benefits. However, this facility is available only 45 days ahead of policy expiration. You can enjoy this facility without losing any claim bonus or waiting period benefits. So, if you are unhappy with your current insurance plan, look for this option during renewal.
Check policy renewal terms
All insurance providers will intimate insured persons with a renewal reminder email 45 days before the policy expiry date. You must check details such as – the number of claims, claim types, and such. After checking all details, if you find any discrepancy, make sure to contact your service provider.
Sum insured revision
It is possible to revise a policy's sum insured amount only during renewal. In addition to this, you can extend your health insurance coverage through an add-on cover if a policy provider allows it.
Tips to Renew Health Insurance Online
Remember renewal date
You must remember your policy renewal due date. If you miss the due date, the insurer will provide a 15-30 days grace period to pay up the premium amount. On further failure in paying the premium, your policy will lapse. You will lose all the benefits.
Read all policy terms carefully
A policyholder must be thorough with all the clauses, terms and conditions.
Reveal illnesses during renewal
For a hassle-free claim process, make sure to declare your medical details during renewal as well.
Opt for a higher sum insured
You can opt for a higher sum insured amount during health insurance renewal. To extend coverage beyond the maximum limit, opt for a top-up or a super top-up insurance policy.
With Navi health insurance policies, renewal takes only a few minutes. Download the Navi app to enjoy a completely paperless process.
Final Word
A health insurance policy ensures financial safety for individuals in the face of medical emergencies. It is, therefore, pertinent to ensure that such policies get renewed on time. Opt for policy renewal well before they lapse to enjoy continued coverage! download the Navi App and buy a health insurance plan with premiums starting as low as INR 241.
Frequently Asked Questions
Q1. Will my existing health insurance plan get renewed on its own?
Ans: Health insurance renewal is not an automatic process. However, you can get this done online by visiting the official website of the insurer.
Q2. What is a grace period for mediclaim renewal?
Ans: A grace period gives policyholders a window to pay premiums if they cannot renew a policy on the due date. Generally, a grace period is of 15 days. However, some insurers also provide a 30 days grace period.
Q3. Do I have to renew my health insurance every year?
Ans: It depends on your policy. In general, a policy lasts for 12 months. Post that, you need to renew it.
Before you go…
Looking for instant 🚀 personal loans 24*7 anywhere, anytime? Install the Navi app now!
Or, maybe you're looking to buy that house you've been eyeing 🏠 and you need a loan of up to Rs. 5 crores. Install the Navi app now and get your instant in-principle approval right away! Interest rates starting at 6.40% p.a.
How about an affordable health insurance policy 👨‍⚕️ starting at a monthly premium of just Rs. 241? Install the Navi app and get your policy in under 2 minutes
Instead, want to put your savings into action and kick-start your investment journey 💸 But don't have time to do research. Invest now with Navi Nifty 50 Index Fund, sit back, and earn from the top 50 companies.
Picture Credits – Background photo created by ijeab – www.freepik.com