Health insurance has become a necessity due to a significant surge in medical expenses. It works as a financial safety net during challenging times of medical crisis. Moreover, with the cashless facility, you can avail quality treatment without worrying about arranging money at the last moment.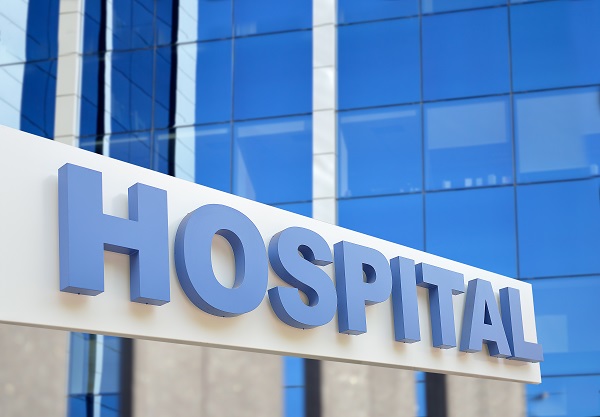 Insurance companies offer a choice of hospitals in their network hospital list so you can get cashless treatment without paying money from your pocket.
Read the following sections to know more about network hospitals and their benefits.
Things You Should Know about a Network Hospital
Every health insurance company has agreements with several hospitals to provide cashless treatment to its policyholders. These are called network hospitals and are an integral part of your health insurance policy.
Depending on the policy, your medical insurance will provide cashless cover for hospital fees and expenses incurred before and after hospitalisation. This works only when you get treatment from a network hospital. Therefore, it is vital that you take note of the health insurance network hospitals in your vicinity.
How Does a Network Hospital Work?
Mentioned below are the points you should know to have a better understanding of how network hospitals work:
A health insurance company checks the efficiency and expertise of medical services provided before collaborating with a hospital.
Following this, they prepare a network hospital list and provide it to the policyholders.
This list changes from time to time depending on the quality of service provided by these hospitals.
Individuals covered under cashless insurance will have to submit a form to the Third Party Administrator (TPA) before getting hospitalised.
In case of an emergency, the claim process can be started 24 hours after hospitalisation.
The insurance company will cover the expenses mentioned in the insurance policy. You will only have to pay for services that the policy does not cover.
Differences between Network Hospitals and Non-Network Hospitals
A network hospital is registered under an insurer's list of hospitals that provide cashless treatment. When getting treatment from a network hospital, you have to contact the TPA to get a letter of authorization. The insurance company will then bear the expenses so that you do not have to spend money from your savings.
Unlike network hospitals, non-network hospitals are not registered under the network hospital list of health insurance companies. So, if you get admitted to a non-network hospital, you have to pay the bills from your pocket.
Post-discharge, you have to submit the required documents. This involves a lengthy process of compiling and filing paperwork. The insurer will approve the expenses he/she finds reasonable. After a few days, the patient will receive the refunded amount.
Pre-existing Disease List in Health Insurance
An individual suffering from a medical condition before purchasing a health insurance policy is said to have a pre-existing disease (PED). It is rather difficult to claim health insurance for PEDs. Policyholders have to undergo a waiting period of 2-4 years to get coverage for a specified ailment.
On 10 February 2020, the Insurance Regulator and Development Authority of India (IRDAI) made significant amendments to the definition of pre-existing diseases.
As per the new clause, individuals who had their conditions diagnosed within three months of purchasing a health plan must be covered. Their conditions need to be registered in the pre-existing disease list.
Now your insurance policy can cover diseases such as asthma, diabetes, high blood pressure, thyroid, cancer, and more.
Benefits of Availing Treatment at Network Hospitals
In the present times, the importance of network hospitals has increased to a great extent. Given are some of the benefits of getting treatment at network hospitals.
1. With network hospitals, you do not have to worry about losing valuable time.
2. Your health insurance provider will cover all the medical expenses under the specified terms and conditions of the policy.
3. Extensive bills will not weigh you down from getting quality treatment. Refer to your network hospital list to find a cashless hospital near your residence.
How to Make a Cashless Claim at Your Nearby Network Hospital?
Here is how you can make a cashless claim following a few easy steps:
Planned hospitalisation
Find the nearest network hospital from the list.
Download the pre-authorisation form from the TPA's website. You can also find it in the network hospital's TPA counter.
Fill up the form and submit it to the insurer of your chosen network hospital.
You will receive approval with the coverage details.
Present your health insurance card or your policy number on the day of hospitalisation. Submit your authorization form along with it.
Make sure that you submit the form within the time period of validity.
Emergency treatment
Fill up and submit the pre-authorisation form within 24 hours of hospitalisation.
The insurance desk stationed at the hospital will send your form across.
The insurer will likely approve your claim within a few hours.
Ideally, you should wait for the TPA's approval. However, in case of urgency, you can pay the bills at that moment. Later, you can apply for reimbursement.
Final Word
It is advisable to keep a network hospital list close for reference in case you need to get hospitalised urgently. With cashless claims, you can get treatment easier and without much hassle. Get yourself health insurance from Navi App and free yourself from the burden of hefty hospital bills and concentrate on your recovery.
Frequently Asked Questions
Q1. What are the documents you need for the cashless claim process?
Ans: The most important document you have to provide is your official health card. Apart from this, you have to provide one of the following as photo identification proof:
Voter ID card
Driving license
Passport
PAN card
Aadhar card
Q2. How long does the authorisation letter for your cashless claim remain valid?
Ans: Once your insurer receives all the required documents, they will check if you are eligible for a cashless claim. After the completion of the verification process, they will issue an authorization letter. This usually remains valid for 15 days. 
Q3. When is the ideal time to request a cashless claim in case of planned hospitalisation?
Ans: It is advisable to begin the cashless claim request at least 5 days ahead of your hospitalisation. This way, you can save the time needed for paperwork and processing the pre-authorisation form. 
Q4. What is the maximum age to get a health insurance policy?
Ans: The age of entry for health insurance policy differs with different policies and insurers. According to IRDAI's regulations, all health insurance policies must have an entry age of at least up to 65 years. There are insurance policies that cover even older people. 
Q5. How to make sure that my cashless claim does not get rejected?
Ans: Given are some tips to make sure that your cashless claim does not get rejected:
Read the policy document to know all exclusions.
Inform the insurer/TPA well before hospitalisation.
Provide accurate information when filing claims.
Keep the insurer's contact details at hand.
Before you go…
Looking for instant 🚀 personal loans 24*7 anywhere, anytime? Install the Navi app now!
Or, maybe you're looking to buy that house you've been eyeing 🏠 and you need a loan of up to Rs. 5 crores. Install the Navi app now and get your instant in-principle approval right away! Interest rates starting at 6.40% p.a.
How about an affordable health insurance policy 👨‍⚕️ starting at a monthly premium of just Rs. 241? Install the Navi app and get your policy in under 2 minutes
Instead, want to put your savings into action and kick-start your investment journey 💸 But don't have time to do research. Invest now with Navi Nifty 50 Index Fund, sit back, and earn from the top 50 companies.