Cashless health insurance policies are those where a policyholder is not required to pay "cash" upfront to seek treatment from a network hospital.
Read on to know in detail about cashless health insurance plans, types, benefits, and the claim process.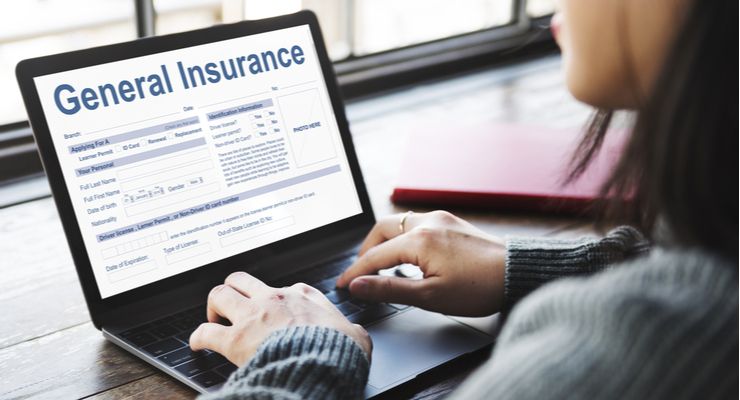 What is a Cashless Health Insurance Policy?
Cashless insurance policies are healthcare plans under which the insurance provider directly settles the bill with the concerned hospital. This means that the policyholder does not need to pay any amount directly to the hospital for treatments undergone.
Most insurance companies have existing tie-ups with medical facilities, called network hospitals. Individuals need to seek treatment at any of these network facilities to avail of cashless benefits against their claim. For instance, with the Navi Health Insurance plan, you can access cashless benefits across more than 10,000 network hospitals in India.
At the same time, they must make sure their medical procedure and cost are admissible according to the policy's terms and conditions. Accordingly, the insurer will arrange bill clearance post-treatment.
Cashless health insurance schemes serve as viable alternatives to those policies wherein policyholders pay for treatments directly from their pockets. In such cases, insurance providers reimburse the expense incurred at a later date after the policyholder raises the claim.
Types of Cashless Health Insurance Policies
Before opting for a cashless health insurance scheme, individuals must be aware of its different categories. They can opt for the one best suitable for their requirements accordingly.
Here are the scheme types available:
1. Cashless Family Floater Health Insurance
If you are looking for an insurance plan covering the requirements of all of your family members, opt for a family floater scheme. This way, all beneficiaries listed under this plan can avail cashless hospitalization and other benefits within the given coverage limit.
2. Cashless Individual Health Insurance
This can make for a more focused and high-coverage cashless mediclaim since it concerns only one person. You can also opt for an individual plan besides a floater plan for any family member with specific health concerns to enjoy an increased coverage limit.
3. Cashless Senior Citizen Health Insurance
A cashless senior citizen health insurance plan is specially curated for older individuals, who generally have a greater and periodic requirement of medical aid. Such plans exclusively cover pre-existing diseases, day-care expenses, and other costs besides hospitalization.
What is Covered Under Cashless Health Insurance?
All insurance policies come with certain exclusions. Cashless medical insurance plans are no different. This is why it is important to keep a note of the expenses and treatments covered under your plan.
Here is a list of the standard inclusions:
Expenses related to pre and post-hospitalisation
All costs incurred during overnight hospitalisation
Ambulance charges
Day-care treatment, including chemotherapy and cataract operation, among others
Alternate treatment under AYUSH
A more comprehensive plan may include other benefits like customized coverage, reduced waiting period, wellness rewards, and more.
With such benefits under cashless health insurance policies, you can effectively eliminate the need to arrange for cash should any medical emergency arise.
How To Make a Cashless Claim?
Here is a step-by-step guide on how to file a cashless medical claim once a requirement arises.
Step 1: Choose from your insurance provider's list of network hospitals.
Step 2: Go to the hospital's insurance desk to collect and fill up the pre-authorization form. You can also visit the official website of the Third Party Administrator (TPA) to download and take a printout of the document. Here, the TPA looks after the claim settlement process, as addressed in your insurance contract.
Step 3: Inform the insurance company within 24 hours of hospitalization in case of an emergency. If it is a planned hospitalization, inform 48 hours beforehand.
Step 4: Submit the correctly filled-in and signed pre-authorization form to a representative of your insurance provider. Also, make sure to submit all required documents, including policy papers, ID proof, and doctor's prescription, among others.
Step 5: The TPA will then process and approve the claim for initiating cashless treatment.
Upon approval, the insurance company will sanction the maximum treatment cost to settle hospital bills post completion of treatment.
Benefits of Cashless Health Insurance
While having a health insurance policy in place is crucial, a cashless one helps to enhance the benefits such as:
Immediate treatment
Quality treatment
Relaxed documentation
Covered costs
No need for loans
Tax exemption
1. Immediate Treatment
Cashless health insurance is the best solution for emergencies. All you need to do is inform the policy provider at the earliest for speedy commencement of treatment. The whole process becomes highly convenient with immediate medical assistance.
2. Quality Treatment
Insurance companies perform several quality checks on medical institutions before including them in their network. Therefore, policyholders can rest assured about the quality of healthcare they can receive from these reputed hospitals. Additionally, policyholders can also consult trained healthcare experts free of cost to avail of advanced assistance.
3. Relaxed Documentation
Individuals can enjoy a hassle-free claim process with cashless plans compared to the reimbursement process. You can apply via the Navi Health Insurance app to reduce paperwork while filing a cashless claim.
4. Covered Costs
As already mentioned, a cashless insurance plan covers a wide range of expenses. These include diagnosis, consultation fees, and medical expenses, among other treatment procedures. Therefore, individuals need not worry about ready cash availability.
5. No Need for Loans
Policyholders afraid of draining their savings also need not seek external funding for a medical emergency. All they need to do is pay a periodic premium to avail of cashless benefits as and when required.
6. Tax Exemption
Individuals can also avail of tax deductions on the insurance premium under Section 80D of the Income Tax Act.
Also Read: Section 80DD Of The Income Tax Act: Terms And Conditions, Eligibility And Documents Required
Final Word
Now that you are aware of the claim process and benefits of cashless health insurance policies, you can easily apply for one and ensure that you are well-prepared during emergencies. Stay financially secure and avail the best of healthcare without eroding your savings. Make sure to go through all terms and conditions before opting for a policy.
FAQs on Cashless Health Insurance Policy
Q1. What should I do in case I do not get my promised cashless benefits?
Ans: Individuals can file a complaint to their concerned insurance provider in case they do not get their claim settled.
Q2. Are service and documentation charges covered by a cashless health insurance plan?
Ans: No, cashless plans generally do not include documentation and service charges. However, it depends on company policies, which may vary.
Q3. Can I claim cashless benefits against treatment from a non-network hospital?
Ans: No, in case you are getting treatment from a non-network hospital, you need to clear the bill yourself first. Post payment, you can approach your insurance provider for reimbursement.
Before you go…
Looking for instant 🚀 personal loans 24*7 anywhere, anytime? Install the Navi app now!
Or, maybe you're looking to buy that house you've been eyeing 🏠 and you need a loan of up to Rs. 10 crores. Install the Navi app now and get your instant in-principle approval right away! Interest rates starting at 6.46% p.a.
How about an affordable health insurance policy 👨‍⚕️ starting at a monthly premium of just Rs. 241? Install the Navi app and get your policy in under 2 minutes
Instead, want to put your savings into action and kick-start your investment journey 💸 But don't have time to do research. Invest now with Navi Nifty 50 Index Fund, sit back, and earn from the top 50 companies.