Health insurance offers financial protection in case of medical emergencies that may arise due to an accident or critical illness. With a host of medical coverage plans, such as individual health insurance, family floater health insurance, senior citizen plans, and more available in India today, you have plenty of options to choose from based on your preferences.
For your better understanding, we'll be discussing different types of health insurance plans in India and their benefits.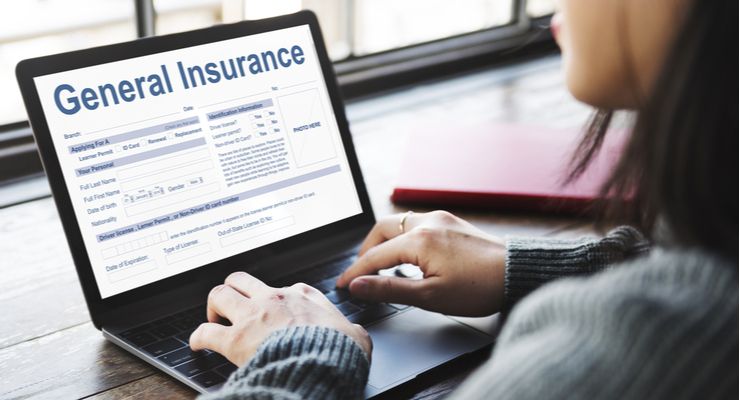 Different Types of Health Insurance Plans in India
Here are the different types of medical insurance plans available in India:
Individual health insurance plans
Such policies are designed to provide coverage only to the insured person/policyholder. So, you have to purchase individual plans separately to cover each family member. The premium for these types of medical insurance plans is higher in comparison to other policies.
The amount of premium is determined based on personal factors, including medical records and age, to name a few.
Family floater insurance plans
A family floater insurance plan provides medical coverage to all members of a family up to the value of the insured amount. Usually, the sum insured is higher in comparison to an individual health insurance plan.
You can consider it as a cost-effective alternative to an individual health insurance policy, where you don't have to worry about multiple premium payments.
Senior citizen health insurance plans
These policies fulfil the insurance requirements of individuals who are above the age of 60. The premium for such plans usually falls in the higher bracket.
A senior citizen health insurance plan can cover pre-existing diseases. That said, the coverage depends on the terms and conditions of the policy.
Critical illness insurance plans
This kind of insurance plan provides coverage for critical diseases/illnesses, such as paralysis, cancer, kidney ailments, and more.
Treatment for such illnesses is cost-intensive. Such policies help you stay prepared during medical emergencies. Though many insurance service providers offer such plans as an add-on benefit, you can also sign-up for a stand-alone critical illness insurance policy to get maximum benefits.
Personal accident insurance plans
Such plans offer protection against accidental deaths or disabilities caused due to accidents. It can also cover pre-and post-hospitalization charges, depending on the policy provider you have opted for.
In case of death, the nominee receives compensation up to the amount insured.
Maternity health insurance plans
These policies provide coverage for expenses incurred during the prenatal, delivery, and postnatal stages of pregnancy.
Moreover, it can also cover the cost of ambulance transportation. Since most maternity medical insurance schemes have a waiting period, it is advised to opt for this policy during the early to mid-stages of pregnancy.
You can purchase a maternity insurance plan along with a basic health insurance policy as an add-on.
Unit Linked Insurance Plans
Unlike a regular health insurance policy, Unit Linked Insurance Plans or ULIPs provide insurance as well as investment benefits under a single plan.
A part of the premium is utilised to provide health coverage. Whereas the remaining portion is allocated to equity and debt instruments.
Benefits of Health Insurance Plans
There are various benefits of availing of a medical insurance plan. Here's a look at them in brief:
Cashless treatment
Insurance providers have tie-ups with hospitals, which are referred to as their network hospitals. These healthcare facilities provide cashless treatment to insured individuals if they are hospitalised.
To be precise, policyholders can get treated from these network hospitals without paying anything out of their pocket. The health insurance provider reimburses the amount directly to the hospital whenever you make a claim. However, note that this claim has to comply with the medical insurance plan's terms and conditions.
For instance, Navi offers cashless claims within 20 minutes across a network of more than 10,000 hospitals across India. Download the Navi app today and enjoy a hassle-free application procedure.
Tax benefits
As per Section 80D of the Income Tax Act 1961, individuals can claim a deduction on the amount of premium they pay for a medical insurance plan during a financial year. The maximum deduction you can get under Section 80D is capped at Rs.25,000 (if you are below 60 years).
If you include your parents in the policy, you can get an additional deduction of Rs.25,000, provided your parents are below 60 years. So, the total deduction you can get with the inclusion of your parents is Rs.50,000 (Rs.25,000 + Rs.25,000).
A tax deduction can be further extended to Rs.50,000 for your parents provided they are above 60 years. In such a case, the total benefit translates to Rs.75,000 (Rs.25,000 + Rs.50,000). In case you and your parents are above 60 years, the total tax benefit you can get is Rs.1 lakh (Rs.50,000 + Rs.50,000).
Financial protection against rising medical expenses
With soaring healthcare expenses, signing up for a health insurance plan can save you from medical expenses significantly. Health insurance schemes provide comprehensive coverage that helps policyholders to overcome these challenges.
Absolute coverage
Opting for the right health insurance scheme can help you get access to the best medical facilities without worrying about expenses. Usually, a medical insurance plan provides coverage for the following expenses:
Expenses incurred during pre-hospitalisation and post hospitalisation stages
Ambulance charges
Inpatient hospitalisation costs (cost of medicines, boarding expenses, etc.)
Expenses incurred for domiciliary hospitalisation
Day-care expenses, etc.
Points to Check before Choosing a Health Insurance Plan
Individuals must make sure to keep these points in mind before opting for a medical insurance scheme:
Sum insured
Sum insured refers to the maximum amount that an insurance provider will be liable to pay to you in a year as a healthcare expense. It is always beneficial to avail of an insurance policy with a high sum insured amount. However, before signing up for a policy, it's advised to go through the fine print carefully.
Waiting period
Choose a medical insurance plan that has a minimal waiting period.
Claim settlement ratio
Make sure to opt for a health insurance provider with a high claim settlement ratio.
Network hospitals
Choose an insurance company that has a large number of network hospitals.
Final Word
Medical emergencies are cost-intensive, however with prudent financial planning and buying the right insurance policy, you can save a lot on your expenses. However, it's advised to compare the types of health insurance plans available before signing the dotted line.
Frequently Asked Questions
Q1. What is no claim bonus (NCB)?
Ans: Insurance companies provide a discount known as no claim bonus (NCB) to the insured for each claimless year. It reduces the amount of premium payable by a specific percentage when one renews his/her policy. For instance, Navi health insurance offers an NCB of 10%.
Q2. Do health insurance providers in India offer coverage against expenses incurred for treatment of Covid-19?
Ans: As per IRDA guidelines, health insurance providers in India provide cover for inpatient and outpatient expenses incurred for treatment of Covid-19. 
Q3. Can I switch to a different health insurance policy?
Ans: Yes, many health insurance companies offer this facility nowadays. One can change the health insurance provider or switch to a different medical insurance policy offered by the same insurer, by completing certain formalities.
Before you go…