Claim settlement ratio or CSR is the percentage of claims an insurance company settles in a given year out of the total claims received. Typically, the claim settlement ratio serves as a reliable indicator of credibility.
In fact, the industry believes that the higher the CSR, the more reliable the insurance provider is. This is why most individuals make it a point to check the CSR of their choice of insurance providers.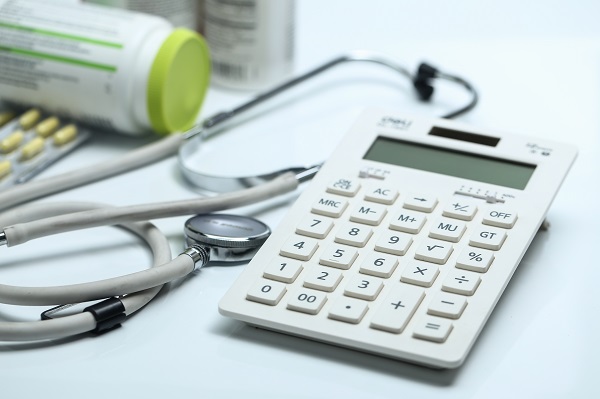 Best Claim Settlement Ratio List
Take a look at the table below to gain an insight into the best claim settlement ratio list for 2021:
Total Claims Received
Total Claims Paid
Claims Repudiated
Insurer
Policies
Amount in Crores
Amount in Crores
Percentage of Total Claims
Amount in Crores
Percentage of Total Claims
LIC
75,8916
Rs. 13,694.34
Rs. 12,797.85
93.45%
Rs.205.02
1.50%
Bajaj Allianz
12,127
332.15
310.71
93.55%
20.78
6.26%
Aviva
810
83.33
80.78
96.94%
0.97
1.16%
Pramercia Life
569
23.43
22.44
95.78%
0.77
3.28%
Max Life
15463
595.43
562.54
94.48%
32.88
5.52%
Tata AIA
2982
231.96
222.47
95.91%
9.49
4.09%
Reliance Nippon
8017
167.03
157.03
94.01%
9.43
5.64%
Aegon
351
69
64.6
93.63%
4.4
6.37
Star Union
1248
53.29
50.47
94.71%
2.1
3.93%
Bharti Axa
1320
64.29
61.56
95.75%
1.58
2.45%
Benefits of Claim Settlement Ratio
The claim settlement ratio of insurance providers comes in handy in more than one way. These are among the top benefits:
It indicates the insurer's reliability
The claim settlement ratio serves as an indicator of the insurer's credibility. In other words, it indicates that the insurance provider is capable of paying the sum assured to the policyholder or his/her nominee. Typically, an insurance provider with a consistently high CSR is more likely to meet their commitment, and pay a sum assured as and when a claim is raised.
CSR ensures financial security
Insurance providers with the most claim settlement track records are most likely to follow a transparent claim process. In such an arrangement, it is expected that the claim process will be hassle-free. As a result, the policyholder or his/her family will be able to access the sum assured without going through any rigorous formalities. 
How is Claim Settlement Ratio or CSR Calculated?
Claim Settlement Ratio or CSR is calculated using this formula –
Claim Settlement Ratio = (Total claims settled in a year/ Total claims received in a year) X 100
For instance, an insurance company, say XYZ, settled 9,000 claims out of 10,000 claims for 2020-2021. Based on the formula XYZ's CSR will be,
= (9,000/10,000) x 100
= 90%
Also Read – https://navi.com/blog/health-insurance-claim-settlement-ratio/
Things to Remember about Claim Settlement Ratio
The claim settlement ratio should never be the sole factor when it comes to selecting a particular health insurance provider.
Individuals should also keep these points in mind when glancing through the best claim settlement ratio list to select an insurer:
CSR indicates a percentage for all insurance policy plans. In other words, the best claim settlement ratio in health insurance does not necessarily indicate the claim settlement specification of any particular plan. Instead, it shows a collective track of all plans, including ULIPS, term plans, and endowment plans.
Since the CSR of an insurance company is likely to change each year, it does not serve as a robust indicator of its offerings.
To decide the merit of the insurance provided by any insurance company, individuals must weigh in the features, benefits and claim process accompanying its policies.
Tips to Choose the Right Insurance Policy
While looking for the best claim settlement insurance company, keep these pointers in mind to select a suitable policy plan:
Tip 1: Identify the type of insurance policy you need
First, one should identify whether an individual insurance policy or a family floater policy plan is more suited in his/her case. Accordingly, one should proceed to find out whether he/she will be well off with a general insurance policy or a health insurance plan.
Tip 2: Look for an extensive coverage
To make the most of an insurance policy, it is always best to choose a policy plan with extensive coverage. Individuals should always look for an insurance policy that extends a high sum insured/assured and offers multiple features that benefit them in case of a financial emergency.
For example, in case of a medical emergency, having a health insurance policy that comes with a short waiting period and follows a quick claim settlement process will allow the policyholder to avail of the best quality treatment.
Tip 3: Compare quotes
Individuals can make sure that their insurance policy does not burn a hole in their pocket by comparing the premium and sum insured of the leading health insurance policies online.
They can easily compare quotes online by simply entering relevant personal and policy requirement related details and selecting a plan that matches their investment intent and requirement perfectly. Also, with the help of an online insurance premium calculator, they can easily plan their finances and streamline financial obligations easily.
Tip 4: Find Out About Claim Process
An insurance policy that accompanies a quick claim settlement process is ideal when it comes to availing of such a plan. These policies allow the insured to avail of cashless treatment from the best network hospitals or get promptly reimbursed for their medical bills. 
For example, Navi Health Insurance helps insured individuals to get their claims settled in 20 minutes and receive cashless treatment from more than 10,000 network hospitals. This allows the policyholder to avail the best of medical assistance at the earliest and without straining available savings.
Tip 5: Check network hospital coverage
It is important to check the TPAs and network hospitals under the third-party administrators to ensure a hassle-free claim process when availing of a health insurance policy. Also, checking the network hospital coverage in advance will help individuals analyse whether they can get quality treatment from leading hospitals located nearby in case of emergency.
Tip 6: Check exclusions
Individuals must make it a point to check out the exclusions of an insurance policy before availing it. Typically, leading insurance providers follow a standardised list of exclusions set by the IRADI and third-party regulators.
Regardless, many insurance providers go above and beyond those exclusions and include additional ones to the existing list. Not having a proper idea about those exclusions can jeopardise insureds' chances of settling a claim.
Subsequently, they should check details about exclusions related to pre-existing conditions and other related limitations on coverage to gain a better idea about the policy and its extent of coverage.
Reasons to Buy Family Health Insurance Plans from Navi
The following features and offerings make Navi a viable insurance provider in more than one way:
Navi follows a simple and hassle-free claim process that does not involve any agent.
Policyholders can avail health insurance online in 90 seconds via the Navi app.
Navi has a network of  10,000+ network hospitals in the country.
Policyholders can settle cashless claims in 20 minutes.
We offer extensive coverage at a nominal insurance premium.
The digital process ensures a hassle-free experience of availing of an insurance policy in no time. 
Download the Navi App today to enjoy these benefits on your health insurance policy!
Also Read – https://navi.com/blog/gst-on-insurance-premium/
Final Word
Selecting an insurance provider by looking at just the best claim settlement list may not be a smart move. However, supplementing the same by scrutinising the features, terms of claims, offerings, and limitations could prove an effective way of selecting an insurance provider.
Frequently Asked Questions
Q1. How long does an insurance company take to pay a policy claim?
Ans: Usually, the claim settlement period varies among companies mostly because of the process they follow. Regardless, Navi allows cashless claim settlement in as fast as 20 minutes.
Q2. When should a policyholder report a policy claim?
Ans: It is advisable to raise a claim at the earliest for prompt settlement. However, the time frame varies for critical illness, disability and death claims.
Q3. Does the claim settlement ratio of an insurance company keep changing?
Ans: Yes, the claim settlement ratio of an insurance company keeps changing every year, with the change in its total number of claims received and the actual number of claims settled.
Before you go…
Picture Credits – Background photo created by xb100 – www.freepik.com