The Government of India introduced Goods and Service Tax (GST) in 2017, causing a drastic change in India's taxation system. It replaced as many as 17 different federal and state taxes with a uniform and single tax structure.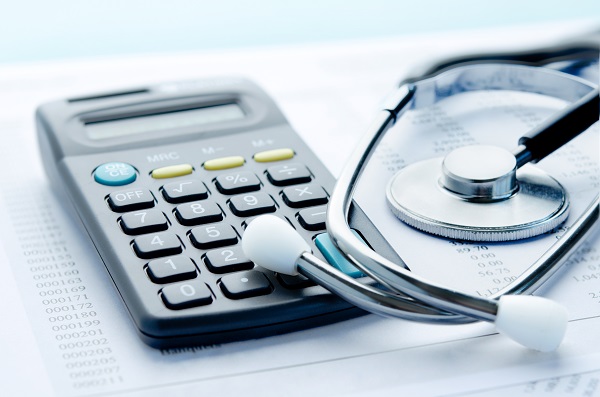 In India, GST on insurance premiums is currently applicable at an 18% rate. Previously, insurance policies had a 15% service tax applicable, including 14% basic service tax, 0.5% Krishi Kalyan tax and 0.5% Swachh Bharat tax.
Before talking about the effect of the GST rate on insurance premiums, let us know about GST.
What Is GST?
Goods and Service Tax is an indirect tax levied on services such as insurance, real estate, transportation, etc. and items such as electronic products, textile, food, home appliances, etc. GST is of four types:
State GST
State Government receives a part of GST charged on a transaction occurring in a state.
Central GST
Central Government gets a portion of GST levied on each transaction.
Union Territory GST
A ratio of GST imposed on goods and services in the Union Territory goes in the hands of the Union Territory, just like state GST.
Integrated GST
Integrated GST is a tax charged on inter-state transactions, applicable for the export and import of goods. This tax is shared between the State and Central Government or the Union Territory and Central Government.
Goods and Service Tax applies to numerous services and goods under five slabs- 28%, 18%, 12%, 5% and 0%. For medical insurance, the GST rate is 18%.
GST on Medical Insurance Premium
Every insurance policy, including medical insurance, falls under the purview of Goods and Service tax. Thus, an 18% GST on mediclaim premium has to be paid, as mentioned earlier.
The imposition of GST on insurance premiums has increased the price for the purchasers of health insurance policies. From the service tax of 15% earlier, they now have to give an extra sum based on the present rate.
Premium paid towards the health policy offers a wide range of medical expenses that go beyond hospitalisation costs. The plan covers maternity care, OPD charges, diagnostic tests, day-care treatments, pre-hospitalisation charges, etc.
Applicable GST on Health Insurance Premium
Goods and service tax on medical insurance is levied on the premium paid. However, it is different for life insurance. Goods and Service tax on life insurance is charged on the risk coverage part of the premium instead of the investment part.
Calculation
Suppose you have bought a medical insurance policy with a sum insured of Rs. 6 Lakhs. The premium amount is Rs. 12,000 per year.
Now, let us watch how the cost has increased:
Before Goods and Service Tax
The tax was 15%. Premium amount would be:
(15% GST on 12,000) + 12,000 = 13,800
After Goods and Service Tax
The tax is 18%. Premium amount is:
(18% GST on 12,000) + 12,000 = 14,160
So, you will be paying Rs. 360 more than the previous insurance premium.
How Is GST Beneficial for Insurance Buyers?
Although implementing Goods and Service tax has raised the prices of insurance policies, it has created high competition among the insurance companies. To satisfy purchasers, insurers have tried to reduce the prices of their policies by cutting costs on various policy-related expenses.
There is an improvement in the services provided by insurance companies in the context of filing claims and buying policies. This is an advantage for buyers who do not have enough time to consider other factors related to insurance. A consumer should understand that price is not the only factor he/she should consider while purchasing a policy.
A primary aspect of any insurance is the protection it guarantees to purchasers and services provided by the insurer in terms of claims and policy tenures. Hence, with the introduction of GST on insurance premiums, the consumer service experience is enhanced.
Positive Impact of GST on Health Insurance
Let us know about some benefits concerning health insurance GST.
Due to tight market competition, insurers are now offering medical plans at affordable prices. This is an essential advantage since healthcare costs are increasing steadily, and higher premiums will create financial burdens for purchasers. There is no need to worry. The policies with affordable prices are advantageous.
In addition to this benefit, consumers are satisfied with hassle-free processes and time-saving claim settlements.
Negative Impact of GST on Health Insurance
The applicable health insurance GST rate has imposed additional charges on buyers. People who have bought medical policies cannot make use of input tax credit. Also, companies having group policies for employees cannot take advantage of the input tax credit.
Final Word
Medical Insurance provides financial aid to a family and takes care of the well-being of the consumers. The buyer needs to realise that premium, with the GST rate, facilitates a huge medical expenditure in the long run.
You need to choose affordable insurance plans that will suffice your health needs. Navi offers various health insurance products at affordable premiums starting at an EMI of Rs. 240 per month. Download the Navi app from Google Play Store to get health insurance cover of up to Rs. 1 crore for you and your family.
Frequently Asked Questions
Q1. Is GST on mediclaim insurance premium refundable?
Ans: No, GST on health insurance premiums is not refundable for a policyholder. It is only refundable when an individual is selling items at a lower tax rate and paying a greater tax rate.
Q2. Is GST on health insurance applicable for Jammu and Kashmir?
Ans: Yes, the GST rate on health insurance premiums is applicable for Jammu and Kashmir. A person has to pay GST on medical insurance all across India.
Q3. Is the GST rate on medical insurance the same in all states of India?
Ans: Yes, GST rates on medical insurance premiums are fixed at 18% all over India, including Union Territories.
Q4. Is Goods and Service Tax charged on all health-related policies?
Ans: The Goods and Service Tax is applicable in the case of all services. Therefore, one has to pay the 18% tax on all policies of health insurance.
Q5. Can I view the Goods and Service Tax part of my medical insurance premium?
Ans: Yes, you can see the Goods and Service Tax charged along with your health insurance premiums.
Before you go…
How about an affordable health insurance policy 👨‍⚕️ starting at a monthly premium of just Rs. 241? Install the Navi app now and get your policy in under 2 minutes.