One of the many perks of working in an organisation is that most employers provide group health insurance policies. With a group health insurance policy, you and your family can stay protected against medical emergencies depending on the sum insured.
Employer provided health plans are beneficial for both employers and employees. These are necessary for employees as they cover hospital-related expenses in case of emergencies and come with a low-cost premium. Since the onset of COVID-19, the Indian Government has made it compulsory for companies to provide health plans for employees.
However, is an employer provided health policy sufficient enough for your healthcare needs? Should you sign-up for a comprehensive policy apart from just having group health insurance? Let's dig a little deeper.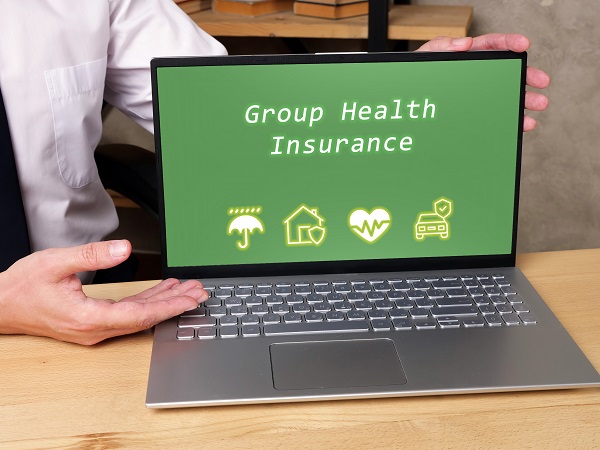 Why Would Employers Buy a Group Health Insurance Policy?
Besides Government mandate, the following are some of the reasons why employers may want to buy a group health insurance policy:
It boosts employee retention
Employees value jobs greatly which gives them security and a sense of satisfaction. Moreover, skilled and experienced job seekers rate companies that provide group insurance highly and show interest in working there.
Protecting them from severe ailments
Employers can safeguard their employees' health and encourage them to get their ailments treated at the earliest.
Increase their motivation
Happier and more motivated employees are often more productive. In turn, they are essential for making a company and its venture successful. In other words, providing essential benefits like health insurance to employees can result in more productivity and boost employee morale.
Tax benefits
Employers can get tax exemptions on the premium they pay for employees' health insurance policies.
How Would Employees Benefit from Getting Employer Health Insurance Policies?
Here are some of the top benefits you can get from employer-provided insurance:
Employees do not have to pay a high premium to get the benefits of these insurance policies as the employer pays a part or all of the premium. This makes it one of the most affordable insurance policies for employees.
Coverage for pre-existing disease
Unlike individual health insurance plans, employer-provided policies cover pre-existing diseases from the get-go.
Extensive coverage
Employer health insurance policies typically cover everything from hospital bills, pre and post hospitalisation costs, homecare treatment, ambulance charges and more.
Maternity coverage
Employer health plans also offer maternity benefits with coverage for C-sections and normal deliveries.
Coverage for Covid-19
All employer-provided health plans cover hospital-related expenses for Covid-19. This provides a financial cushion against burgeoning COVID-19 treatment costs.
What Do Employer Health Insurance Policies Cover?
Depending on the insurance company and specific policy, employer policies will usually cover the following:
Pre-existing diseases
These are covered from the first day of paying the insurance premium with no waiting period.
Critical illnesses
With these insurance policies, one does not have to worry about expensive treatments for critical illnesses.
Accidental coverage
It covers employees and family members for all pre and post hospitalisation charges, ambulance fees, room rent etc., in case of accidents.
Covid-19
The employer will cover the employees and family members if they test positive for Covid-19.
Hospital bills
These plans help cover expensive hospital bills covering doctor's fees, nursing charges, specialist fees, medicines, operation theatre charges, diagnostic tests, etc.
Maternity benefits
Young working professionals do not have to worry about child delivery expenses as these policies cover all sorts of maternity benefits.
Other benefits
Depending on the policy, an employer's health insurance policy can cover daycare procedures, home treatment, vector-borne diseases, etc.
What Expenses the Employer-Provided Health Insurance Don't Cover?
Pre and post-natal expenses
Group insurance policies do not cover pre-natal and post-natal medical expenses unless it leads to admission to a hospital.
Limited validity
Employer health insurance plans are valid as long an employee stays at the company. When one leaves it, the cover ceases, and they have to restart a new policy.
Some diseases not covered
Sexually transmitted diseases like AIDS are usually not covered.
Unproven treatments
These policies do not cover treatments that lack extensive scientific proof and non-allopathic treatments.
Other exclusions
Insurers do not pay for complications from drug or alcohol abuse. They also do not pay for getting hospitalised without a doctor's approval.
Also Read: Features & Benefits Of Different Types Of Health Insurance Policies
Should You Sign-up for A Comprehensive Health Insurance Policy Separately?
Though group health insurance policy comes with its share of benefits, it has a few drawbacks. Let's understand them.
Low cover
Corporate policies may cover 50%-60% of your healthcare cost. This is due to the low cover such policies offer.
Depends on your employment status
Such policies are considered null and void if you resign from your organisation. So, in case you decide to leave your organisation, you won't be able to enjoy the benefits of such policies.
No tax benefits
You cannot claim tax deductions for group insurance policies.
Other than these pitfalls, group insurance policies usually have a cap on the number of dependants. For instance, some policies may allow you to add your spouse and children but not your parents as dependants.
Considering all these factors, it's best that you sign-up for a comprehensive health insurance policy separately. You can extend the coverage to your dependents, stay protected against multiple health-related conditions, and simultaneously enjoy tax benefits under Section 80D.
How Can One Claim an Employer-Provided Health Insurance?
For Cashless Claims
With this facility, one can get admitted to a network hospital and have the insurer deal directly with the hospital.
To make a cashless medical claim, one will need to follow these steps:
Make sure you go to a network hospital of your insurer.
Carry original KYC documents, pharmacy bills, doctor's prescriptions, policy documents, signed claim forms, and other essential papers.
Fill up the pre-authorisation form before admission.
Once your insurer receives all information and documents, they will approve the cashless claim.
Also Read: Cashless Health Insurance – Definition, Process & Benefits
For Reimbursement
You can also pay the medical expenses out of your own pocket and request reimbursement later. One should use this facility with hospitals that are a part of the insurance company's network.
To file for claims, follow the given steps:
First, fill up the reimbursement form and submit it to your insurer within a month from discharge.
Next, submit all medical bills and remember to have them attested and signed by the hospital.
You will also need to submit the hospital's discharge bill to the insurer.
Make sure to read the terms and conditions to ensure you make no mistakes.
Documents Needed to Claim for Employer Health Insurance.
The following are some of the original documents you will need to carry to raise claims:
Claim form signed by concerned doctor and hospital
KYC documents (Aadhaar card, PAN card, etc.)
Police report (for accidents)
Original policy documents
Ambulance receipt
Doctor's prescription
Medical reports
Cash memos and bills
Discharge summary
Final investigation report
Diagnostic reports, case summary, hospital bills, medical bills, etc.
Final Word
Salaried individuals can choose an employer health insurance policy to get basic and essential financial cover for medical emergencies. However, if you can afford it, choosing an individual health insurance policy would be an ideal solution as it usually provides more coverage.
For instance, with the Navi Health app you can get financial cover ranging from Rs. 2 lakh to Rs. 1 crore. Navi offers a Claim Settlement Ratio of 97% for cashless claims, and a network of 10,000+ cashless hospitals across 400+ locations.
Frequently Asked Questions
Q1. What are the two types of employer health insurance?
Ans: An employer can choose Employee State Insurance (ESI) available from the ESIC or a separate Group Medical Cover (GMC) from an insurance company for his/her employees. 
Q2. Is it possible to add family members to this type of policy?
Ans: Yes, one can add family members to their employer-provided health insurance plans.
Q3. Is it necessary for companies in India to provide health insurance policies for employers?
Ans: Yes, the Ministry of Home Affairs (MHA) made it mandatory for all offices and workplaces to provide medical insurance for workers as per an order dated April 15 2021.
Before you go…