Pradhan Mantri Jan Arogya Yojana (PMJAY) or Ayushman Bharat Yojana is a health insurance and protection policy that was introduced in 2018. This government initiative aims to provide medical coverage to the economically weaker section of society.
Following is a discussion on the features, benefits, eligibility criteria, and other details related to this scheme.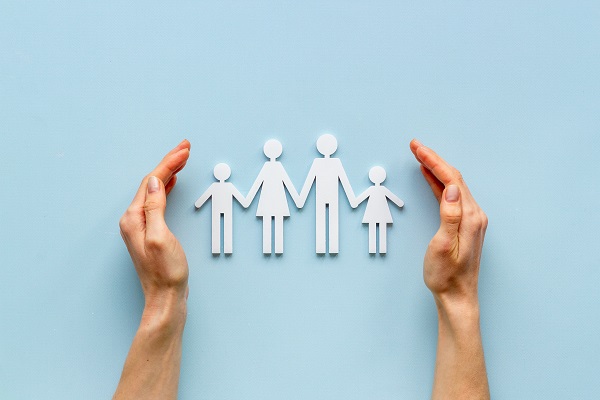 Features and Benefits of PMJAY
Here are some features and benefits of PMJAY:
Since PMJAY is a government-funded scheme, the Central and State Governments cover all expenses.  
Ayushman Bharat Yojana provides medical coverage to over 50 crore underprivileged individuals.
This scheme provides medical insurance coverage of up to Rs. 5 lakh per entitled family for tertiary and secondary healthcare. 
One can enjoy the benefits of this scheme at empanelled private hospitals or any government hospital. 
The healthcare expenses borne by the government include the cost incurred during the pre-and post-hospitalisation period.
The medical coverage includes a cashless hospitalisation facility. 
The amount of money to be paid for medical expenses will be based on a pre-specified package rate. 
Beneficiaries can claim compensation for more than 1390 procedures, which include ICU as well as OT expenses. 
The scheme aims to improve the quality of life in the economically weaker segments of India.
This scheme prioritises women, girl child as well as senior citizens. There are no restrictions in relation to family size or age. 
Coverage Available under PMJAY
Pradhan Mantri Jan Arogya Yojana offers coverage for the following expenses:
Medical examination
Diagnostic services availed before hospitalisation
Hospital accommodation along with meal services
Post-hospitalisation care and medication for a maximum of 15 days
Doctor consultation
Expenditure incurred owing to complications arising during treatment
Here are some treatments that are covered under PMJAY:
Paediatric care
Geriatric care
Mental health care
Maternal health care services
Non-communicable and communicable diseases
Eyecare
Pregnancy care
Health care services for infants
Further, here is a list of diseases that are covered under this scheme:
Anterior Lumbar Interbody Fusion
Skull base surgery
Prostate cancer
Pulmonary valve surgery
Exclusions under PMJAY
PMJAY health protection scheme does not provide medical coverage for expenses incurred due to the following:
Fertility procedures
Cosmetic surgery procedures
Drug rehabilitation programme
Individual diagnostics
Organ transplantation
OPD
PMJAY Eligibility Criteria for Urban Population
Here is a list of individuals who can be beneficiaries under the PMJAY scheme:
Domestic workers
Daily wage workers
Street vendors, hawkers, cobblers
Peons
Repair workers such as electricians, mechanics, etc.
Plumbers, welders, security guards, etc.
PMJAY Eligibility Criteria for Rural Population
The following category of individuals are eligible for PMJAY health care coverage:
Individuals belonging to the SC/ST category
Families that reside in makeshift homes
Individuals who belong to primitive tribal segments
Families that do not have any male members between the age of 16 and 59 years
Who Are Not Eligible for PMJAY Scheme?
These households will not be able to avail benefits of the PMJAY scheme:
Households that have registered non-agricultural enterprises
Any family earning over Rs. 10,000 per month
Households that have motorised two/three/four-wheeled vehicles
Landowners having at least 5 acres of irrigated land for a minimum of two crop seasons
Households that have a fishing boat or three/4-wheeled mechanised agricultural equipment
Households having a refrigerator or a landline
Income tax or professional tax payees
Landowners having over 2.5 acres of land and a minimum of 1 irrigation equipment
Owners of a pucca house (houses with a roof and permanent walls)
In case an individual is not eligible for this health protection scheme, he or she can opt for a health insurance policy from any leading insurance provider in India.
Navi Health Insurance offers medical coverage with cashless claims via a network of over 10,000 hospitals across India. Download the Navi app to know more today!
How Can One Apply for PMJAY Card?
Eligible individuals can gain access to cashless healthcare facilities under the Ayushman Bharat Yojana scheme by using the PMJAY Card. Here's how they can apply for it:
Step 1: Visit the official PMJAY website
Step 2: Log in to the official portal using your mobile number
Step 3: Enter the captcha code and generate a one-time password, which you will receive on your registered mobile number
Step 4: After logging in, request the Household ID (HHD )code 
Step 5: Submit the HHD code at a Common Service Centre (CSC)
Step 6: Upon successful verification of all details, the card will be issued to you. You can avail of the card from your nearest CSC or download a digital copy from the official PMJAY website. 
Documents Required for PMJAY Scheme
Eligible applicants must submit these documents to apply for the Ayushman Bharat Yojana scheme:
Proof of Identity
Address proof
Caste certificate 
Document affirming the family's status that is seeking medical coverage
Income certificate 
Final Word
Healthcare protection schemes such as PMJAY ensure financial protection against life-threatening illnesses or accidents. The above-mentioned guide about this scheme can help prospective applicants avail of its benefits with ease.
Frequently Asked Questions
Q1. How can individuals check online if their name is in the Pradhan Mantri Jan Arogya scheme?
Ans: One can check online by following these steps:
Visit the official online portal of PMJAY
Log in by generating the OTP
Enter the required details such as ration card number, name of the State, etc. 
In case the applicant's family is already covered under the scheme, the results will show his/her name
Q2. Do beneficiaries of this scheme have to pay a premium to get medical coverage?
Ans: No, individuals do not have to pay anything to avail of healthcare protection under the PMJAY scheme. 
Q3. Is treatment for Covid-19 covered under PMJAY?
Ans: As per the new regulations of IRDAI, it's compulsory for health insurance providers to cover expenses incurred for Covid-19 treatment. Thus, even PMJAY provides medical coverage for Covid-19.
Q4. Does PMJAY provide coverage for individuals who are above 80 years old?
Ans: There aren't any age-related restrictions in the case of PMJAY. Thus, individuals can avail of medical coverage irrespective of their age. 
Q5. How to locate a Common Service Centre?
Ans: To find the CSC nearest to you simply visit any online CSC locator website, fill in details like your state, district, city and hit 'Search.'
Before you go…