Exchange-traded funds or ETFs are passive investment instruments that mimic an underlying index. In other words, the portfolio of an ETF has an identical composition of a specific index. Instead of outperforming a particular index, ETFs simply follow the performance of respective indices. You can buy and sell ETFs on stock exchanges.
There are various types of exchange-traded funds such as gold ETFs, bond ETFs, index ETFs, currency ETFs, and more. Index ETFs are one of the most popular ETFs that investors often opt for. Let's find out more about index ETFs.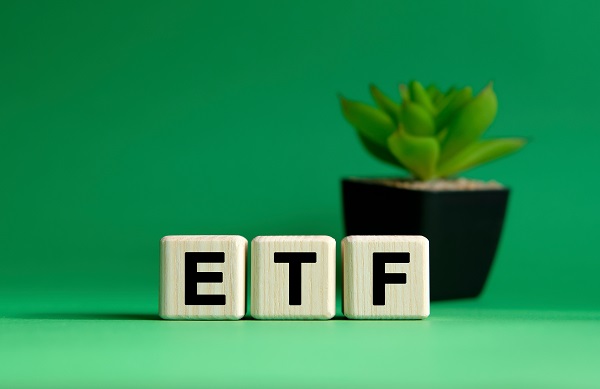 Index ETF: What are They?
Index ETFs are those ETFs that closely follow specific stock market indices such as Sensex, Nifty 50, Bank Nifty or others. When you invest in an index ETF, you are buying a share or a part of a portfolio that consists of securities of the index that an exchange-traded fund is following or replicating.
These are passively managed funds and are similar to index mutual funds. However, in the case of index mutual funds, you can redeem the units once each day when the trading closes. The pricing takes place on the basis of the NAV of underlying securities. But you can buy index exchange-traded funds throughout the day.
How to Invest in Index ETFs?
The process of investing in this type of exchange-traded fund is quite similar to stock investing. Index ETFs, as mentioned, trade on stock exchanges just as any stock does. So, if you are interested in investing in index ETFs, you need to have a Demat account. You can buy, sell or hold units of an index ETF just like a stock.
Exchange-traded funds provide excellent diversification as compared to investing in a single stock. You can benefit from higher flexibility to invest throughout the sectors, asset types, regions and markets. They also offer high liquidity, making it easier for you to enter or exit the positions.
In case you are looking for similar passive investment options, you can consider investing in index funds. Navi offers various index funds such as Navi Nifty Bank Index Fund, Navi Nifty 50 Index Fund and more. You can enjoy hassle-free and convenient investing with lower charges and fees. Visit www.navimutualfund.com to explore the different options!
Also Read: Best Index Funds To Invest In 2022
Benefits of Investing in Index ETFs
Index ETFs are suitable investment options regardless of your investment horizon. If you are into long-term investing, exchange-traded Funds provide diversification to a portfolio, which mitigates portfolio risk. However, if you have short-term investment goals, these can offer liquidity as they take part in intra-day trading. Moreover, the initial investment is relatively lower.
Here are some of the benefits that you can receive by investing in index ETFs:
You can buy or sell exchange-traded funds any time throughout the day at the current price.
Index ETFs closely monitor and track index performance. This allows you to seize any trading opportunity arising throughout the day.
Unlike index mutual funds, index exchange-traded funds come with lower tracking errors.
Investment in index exchange-traded funds also helps with hedging risk since you can borrow and sell short.
Things to Consider before Investing in Index ETFs
If you are planning to invest in index ETFs, you need to keep the following vital pointers in mind:
The expense ratio is the charge that fund houses impose on you to cover the fund's operating expenses. The expense ratio includes administration fees, management fees, auditing, brokerage, re-balancing cost, and more. Since index ETFs are passively managed funds, the expense ratio is comparatively lower. However, you should learn about all the charges and fees associated with an ETF.
Like all other investment instruments, Exchange Traded Funds come with a certain degree of risk. Make sure to determine your own risk appetite and then invest accordingly. Unfavourable developments in the sector or market in which ETFs are invested can pose a significant risk.
The financial goals of all investors are not the same.  You need to have a clear investment strategy before you start investing in any of the exchange-traded funds. 
Before you start investing in ETFs, you should know about your investment horizon. Index Exchange-traded funds are beneficial for both long term and short term horizons. Long term investment offers the benefit of reduced tax liability.
Liquidity is an essential factor that you should consider before investing in any type of exchange-traded fund. This is because ETF units have to be bought or sold on stock exchanges. ETFs that are not quite liquid will not get enough buyers at the time of selling.
Tracking error is the difference between returns of an ETF and that of the index it is tracking. This is a crucial factor since you would be investing in an index through an Exchange Traded Fund.
Also Read: Things To Know Before Choosing A Mutual Fund Scheme In India
Final Word
Index ETFs can be an excellent investment option as they provide higher chances of diversification and liquidity. However, you have to pay a fee to your broker every time you carry out a transaction. In addition, you need to be aware of STT, expense ratio and other charges to make an informed decision.
Frequently Asked Questions
Q1. Can I invest in index Exchange-traded funds without a Demat account? 
Ans: No, you cannot invest in an index ETF without opening a Demat account with a stockbroker. Index ETFs require buying and selling throughout the day, which isn't possible without a Demat account. 
Q2. How does an index ETF derive its liquidity? 
Ans: Index exchange-traded funds derive their liquidity from trading of units in secondary markets and then by in-kind or redemption process. The liquidity of an index exchange-traded fund is basically the liquidity of underlying securities. 
Q3. What happens when securities of underlying indices change? 
Ans: When securities of the underlying index change, the fund will also change the securities of its portfolio. It will sell those securities that have been removed from an index and add those that have been included in it. 
Q4. What is the scheme characteristic of index ETFs? 
Ans: Index Exchange Traded Funds are open-ended schemes that follow different indices and replicate their returns. These are also passively managed funds. Fund managers of ETFs are not actively involved in the investment decisions; they buy and sell securities as per the changes taking place in the underlying index.
Before you go… 
Disclaimer: Mutual Fund investments are subject to market risks, read all scheme-related documents carefully before investing.