Digital fund transfer or electronic fund transfer is the movement of funds or transactions that are made virtually without any interference from a bank or any financial establishment. There are three modes of electronic transfer, also known as Internet Banking: National Electronic Fund Transfer (NEFT), Immediate Payment Service (IMPS) and Real Time Gross Settlement (RTGS). As a user, it is important to know the different methods of transferring funds online, primarily, NEFT and IMPS. Click here to read a detailed comparison on NEFT vs IMPS.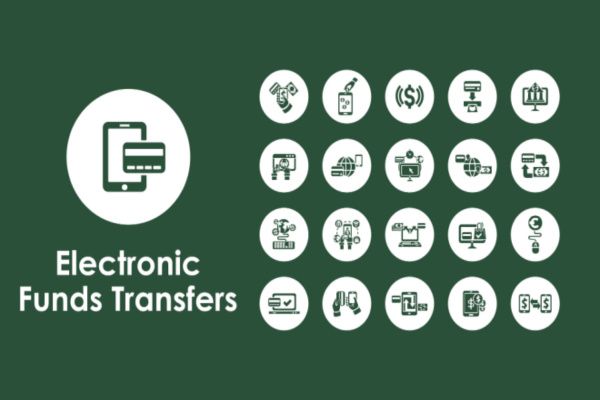 What is NEFT?
NEFT is the abbreviation for National Electronic Fund Transfer. This digital payment model was introduced by the Reserve Bank of India and has been a preferred mode of digital fund transfer ever since. You can transfer funds between two different accounts of the same or different banks as well. However, the NEFT facility should be enabled in both of the accounts for the transaction to take place. You can avail of this service 24X7.
How Does NEFT Work?
In the following steps, you will learn about how NEFT transaction takes place:
User has to raise a request with the respective bank for fund transfer through NEFT
Bank forwards the request to NEFT Service Centre, also known as the pooling centre
The pooling centre passes over the message to NEFT Clearing Centre, which operates under National Clearing Cell of Reserve Bank of India
Cell decides the destination bank for fund transfer and collects the fund from the remitter bank
Clearing Centre and NEFT Service Centre forward the message to the destination bank for passage of credit
Also Read: 7 Best Payment Apps of 2022
What is IMPS?
IMPS stands for Immediate Payment Services. It allows both inter and intra-bank services and is available 24X7. This service can be availed through internet banking, mobile banking, SMS and even via an ATM. To transfer money online, you should have both a mobile number and MMID or IFSC code and account number.
How Does IMPS Work?
There are four participants involved in the fund transfer process through IMPS:
Remitter
Beneficiary
Bank
National Financial Switch – NFS is the largest interconnected network of automated teller machines (ATM)
Remitter needs to meet the following requirements:
Register with the mobile banking service of the respective bank
Obtain MPIN and MMID (Mobile Money Identifier)
Use the mobile application or the SMS service if your bank provides the same
A beneficiary needs to do the following to receive the fund from the remitter:
Link mobile number with the bank account
Collect MMID from the bank
Online fund transfer can happen in either of the two ways:
Through account number and IFSC
Not in all the cases, both the beneficiary and the remitter will have their mobile number registered with their respective banks. In such scenarios, fund transfer can be made possible using the account number and IFSC code as well.
Through mobile number and MMID
To avail of services through mobile banking or SMS, both remitter and beneficiary should activate the mobile banking facility and obtain MMID, which is a one-time procedure.
Also Read: Personal Finance Calendar 2022: Best Financial Habits To Look Forward To This Year
Comparison Between NEFT vs IMPS
| | | |
| --- | --- | --- |
| Parameters | NEFT | IMPS |
| Minimum transfer limit | Rs. 1 | Rs. 1 |
| Maximum transfer limit | None | Rs. 2,00,000 |
| Service hours | 24X7 | 24X7 |
| Settlement frequency | Batches | Instant |
| Payment mode | Online and offline | Online and offline |
| Operated By | NPCI | RBI |
Final Word
Digital payment methods aim to make our lives easier by making the payment process faster and with ease. Since both NEFT and IMPS are important modes of payments, you need to understand the difference between both to process your payments on a day-to-day basis. If you still are not accustomed to making an online fund transfer and struggling to understand between NEFT vs IMPS, this article will help you make the right choice for yourself .
FAQs NEFT vs IMPS
Q1. Can you use NEFT to withdraw funds using NEFT?
Ans: No, you cannot withdraw funds using NEFT. National Electronic Fund Transfer only allows online fund transfers from one account to another.
Q2. How do you reach RBI customer care in case of a query?
Ans: You can reach the NEFT customer care or RBI help desk in case of query or problem on the following contact information:
Primary Data Centre, RBI, CBD Belapur, Navi Mumbai, Maharashtra – 410210.
Q3. What is the Indian Financial System Code?
Ans: Indian Financial System Code or IFSC is the 1 digit alphanumeric code which is unique to every bank branch used for identification in online payments such as RTGS, IMPS and NEFT. It is developed by the Reserve Bank of India.
Q4. What are the services available through IMPS?
Ans: You can avail of the following services through IMPS:
– Foreign inward remittance 
– Money transfer 
– Checking functionalities of beneficiary account 
– Checking transaction status
Q5. Can you link more than one bank account to a mobile number?
Ans: Yes, you can link more than one bank account to a mobile number. Each account will have a unique Mobile Money Identifier (MMID).
Before you go…
Looking for instant 🚀 personal loans 24*7 anywhere, anytime? Get personal loans up to ₹20 lakh starting at 9.9% p.a. Install the Navi app now!
Disclaimer: This article has been prepared on the basis of internal data, publicly available information and other sources believed to be reliable. The information contained in this article is for general purposes only and not a complete disclosure of every material fact. It should not be construed as investment advice to any party. The article does not warrant the completeness or accuracy of the information, and disclaims all liabilities, losses and damages arising out of the use of this information. Readers shall be fully liable/responsible for any decision taken on the basis of this article.