This is a digital age we are living in, and slowly the digital age is getting compressed into mobile devices for good. We have mobile applications to buy, sell, pay for things, etc. The tech transformation in terms of finance is so massive that you can even get instant loans, invest in stocks and shares, or buy insurance just with an app.
Merging our intent towards payment and technology, we shall be talking today about some payment applications, knowing about which could significantly help almost every Indian in one way or the other.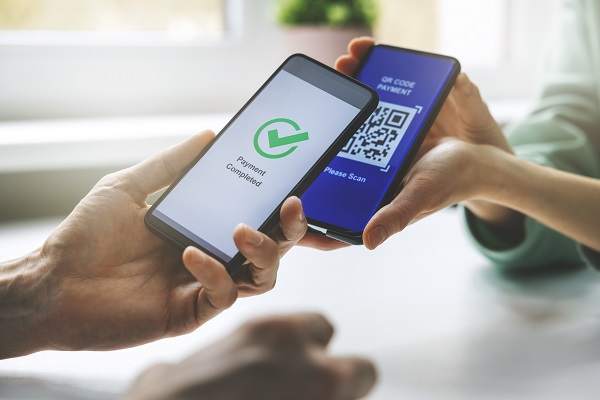 Top Payment Apps in India
BHIM, or Bharat Interface for Money
Launched by and managed under the NPCI (National Payments Corporation of India), BHIM is a UPI(United Payments Interface) app just like Google Pay, PhonePe etc.
A worthwhile thing to note here is that BHIM is managed by the same entity which launched the UPI technology.
Even after being backed by the NPCI, BHIM is not the market leader in the UPI arena. But it works fine enough, plus it has been specially designed to suit the needs of Indian demography. 
Paytm
One of the most successful applications in the Indian fintech industry. Paytm offers perhaps the widest range of options one could pay for; from mobile recharge to municipal tax, from electricity bills to school fees and much more.
After demonetisation, Paytm became an everyday thing for many Indians. But since UPI, the payments space has been a little competitive with players like PhonePe, Google Pay etc. Paytm offers both, B2B and B2C payment services.
Lazypay
Led by the payment giant PayU group, Lazypay is a BNPL(Buy Now Pay Later) service provider.
If you ever find the option of Lazypay while checking out on an e-commerce site, this would mean that Lazypay could pay your bill on your behalf for now, and you could pay back Lazypay after some time later. Using credit provider apps could feel very lucrative, but remember to ensure due diligence at your end. Never spend more than you could payback, and ensure timely payments towards your BNPL bill.
BharatPe
The fintech company which disrupted the B2B UPI payments market. BharatPe offers 'Offline' payment solutions for businesses like your local juice shop, pharmacy store etc.
Its offerings include UPI QR Code, and PoS machines(the card swipe machine). BharatPe charges 0% commission on payments routed through their products, allowing small businesses to have all the revenue they make. This in turn encourages the businesses to accept cashless payments, as they're usually hesitant about card payments due to charges linked to them.
Cred
One of the latest, yet disruptive financial products in the Indian fintech industry. Cred is a credit card bill payment platform, where one could pay the bills for one or more credit cards at one single point.
One of the biggest features of this application is that apart from providing credit card bill payment service, Cred also informs the users about hidden charges associated with credit cards and their bills. This enables the user to be better informed about the charges associated with the card they are using.
Cred calls itself a club, hence everyone is not allowed in their fraternity. To sign up on this platform, one compulsorily needs to have a credit score of 750 or above.
Samsung Pay
If you are aware of Apple Pay, then you may think of it as the Samsung version of Apple Pay.
So Samsung Pay allows you to add your debit or credit card to it, after which you can use Samsung Pay to pay from your credit/debit card at online or offline channels, erasing the need to physically carry your cards with you.
This application becomes quite handy for those people who have a lot of cards.
*99#
This is one of the most fascinating and lesser-known products of the Indian fintech space. It is not an application, but a feature. *99# could also be called BHIM USSD. This means that by dialling this number from their phone, anyone could make UPI payments without any need for the internet. This UPI feature was specially introduced for feature phone users. But it could prove to be helpful for smartphone users as well, in places with the bad network coverage.
Note: Using this feature costs ₹0.5 per transaction.
Final Word
We hope that you learnt something new and worthwhile today. If you found some new payment application which suits your needs, then first read more about it on the web to get a better understanding before actually using the application.
Before you go…
Looking for instant 🚀 personal loans 24*7 anywhere, anytime? Install the Navi app now!
Or, maybe you're looking to buy that house you've been eyeing 🏠 and you need a loan of up to Rs. 10 crores. Install the Navi app now and get your instant in-principle approval right away! Interest rates starting at 6.46% p.a.
How about an affordable health insurance policy 👨‍⚕️ starting at a monthly premium of just Rs. 241? Install the Navi app and get your policy in under 2 minutes
Instead, want to put your savings into action and kick-start your investment journey 💸 But don't have time to do research. Invest now with Navi Nifty 50 Index Fund, sit back, and earn from the top 50 companies.