With the surging real estate prices in India, home loans are the ideal financing facility for aspiring homeowners. To further encourage home buyers, financial institutions are now providing different types of home loans to enable borrowers to fulfil their dream of owning a home.
With Navi Home Loans, you can get financing of up to Rs.5 crore at attractive interest rates starting at 6.46% p.a. The paperless application process makes it much simpler for aspiring homebuyers to get loans with Navi.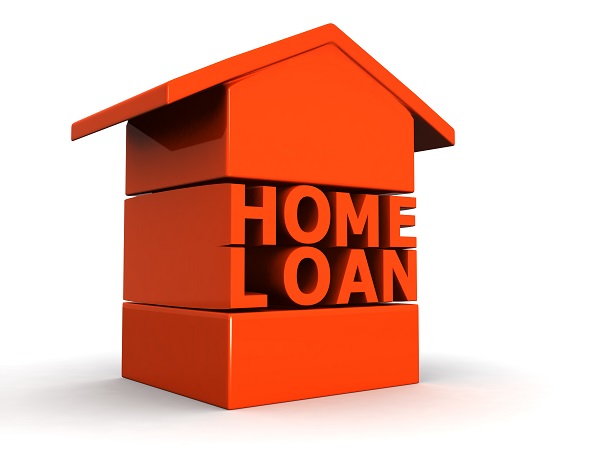 Interest Rates of Different Home Loans
Here are the interest rates of various housing finance options:
| | |
| --- | --- |
| Type of Loan | Interest Rate (p.a.) |
| Navi Home Loans | 6.46% |
| Home construction loan | Usually above 6.90% |
| Home improvement loan | Usually above 6.75% |
| Home extension loan | Usually above 6.90% |
| Land-purchase loan | Usually above 6.95% |
| NRI home loan | Usually above 7.55% |
| Bridge loan | Usually above 9.50% |
Types of Home Loans Available in India
Loan for Land Purchase
Financial institutions provide loans for land purchases so that borrowers can buy a plot on which they want to construct a house. Tax deductions on land loans can be availed of only when the construction is completed. Usually, loan providers sanction up to 80-85% of the land's market value, implying that borrowers have to pay the remaining 15-20% as a down payment.
Home Purchase Loan
Borrowers can avail of a home purchase loan to finance the purchase of a new home. It is important to determine eligibility and repaying capacity before starting the home loan process. Your repayment capacity is based on factors such as total monthly income/ monthly expenses, and other factors like spouse's income, assets, liabilities, stability of income, etc. One can get up to 80% of the residential property's market value with this financing option. At Navi Loans, we offer up to 90% of the property's market value as a loan. Download the Navi app today to apply for home loans up to Rs.5 crore.
Loan for Home Construction
Home-construction loans are designed for individuals who wish to construct a residential property on an owned/co-owned piece of land. In this case, the amount of loan that a financial institution can sanction depends upon a rough estimate of the construction cost.
Home Improvement / Renovation Loan
Individuals who own a house but do not have the financial capability to renovate it can avail of a home improvement loan. Renovation may include repairing an existing property, re-painting walls, installation of new light fixtures, an extension of the house and more. Here's how the loan works: The borrower shares a cost estimate of the work intended to be done with the lender, who will take a quotation from the contractor to verify the estimate submitted. The money is released at the rate of the construction work to the contractor to whom it is due.
Home Conversion Loan
Individuals who have already availed of a home loan but want to sell the property and buy a new home can opt for a home conversion loan. By choosing this type of housing credit, borrowers can purchase a new residential property by transferring the existing loan to the new house. They do not have to repay the loan or seek another lender.
However, note that this option is a bit more expensive in comparison to other types of home loans on this list.
Home Loan for NRIs
This type of home loan is specifically designed for non-resident Indians who want to purchase a residential property in India. The application process and the documentation are different from those of the other types of home loans available in India. Nevertheless, the structure of this housing loan is similar.
Bridge Loan
A bridge loan is a short-term financing option that homeowners can avail to buy a new residential property by selling their existing one. Individuals can utilise the loan amount to finance the purchase of the new home until they are able to sell the old property. Usually, bridge loans come with a high-interest rate and have a tenure of fewer than two years.
Also read: Home Loans: Types, Interest Rates, How To Apply And Benefits
Eligibility Criteria for Different Home Loans
Please note that the eligibility criteria for various types of house loans may vary depending upon the lender.
Here is a tabular representation of the basic parameters:
| | |
| --- | --- |
| Parameters | Likely Eligibility Criteria |
| Age of the applicant | 18-65 years |
| CIBIL score | 750 and above |
| Work experience of salaried professionals | At least 2 years |
| Business vintage (for self-employed individuals) | At least 5 years |
| Minimum salary | Rs. 25,000 |
| Nationality | Indian |

Documents Required for Different Types of Home Loans
The documents required for each type of home loan are not the same. However, individuals might need to submit these if they opt for any type of housing finance option:
Age Proof
Proof of Address
Duly signed application form with photograph
Income-related documents (salary slip, ITRs, etc.)
Here's a tabular representation of the additional documents required for each of the different types of home loans:
Type of Loan
Documents
Home-purchase loan
Documents of the property
Existing loan documents
Home-construction loan
Property-related documents
Existing loan documents
Home-improvement/renovation loan
Original property ownership documents
The estimated cost of renovation
Land-purchase loan
Property-related documents
Existing loan documents
NRI home loan
A valid work permit
Proof of current overseas residence
Passport and copy of work visa
A general power of attorney
Bridge loan
Bank statement representing the repayment of the existing loan
Property-related documents
With Navi, individuals can get approval on a home loan in less than 5 minutes via a streamlined paperless application process. Download the Navi app to know more.
Also read: Home Loan Sanction Letter: Sanction Process, Benefits & Documents Required.
Final Word
It is crucial for prospective borrowers to do their fair share of research about different types of home loans available in India. This will help them select an option that is best suited for their financial requirements. However, they should also compare the interest rates charged by different lenders before making a decision.
Frequently Asked Questions
Q1. How do I calculate my home loan EMIs?
Ans: Individuals can compute their home loan EMIs easily using a home loan EMI calculator. After entering the loan amount, tenure, and interest rate, the EMI will be displayed on the screen. 
Q2. What documents do borrowers need to submit if they are availing of a home loan to purchase a resale property?
Ans: Usually, required documents, in this case, are sale deed, most recent tax receipts, clear and marketable title, possession certificate, and occupancy certificate. Also, they need to submit building plan approvals.
Q3. What is a home loan amortisation chart?
Ans: An amortization schedule is a table that provides all details in relation to the home loan. It lays out the interest and principal components of each EMI payment. Such a chart is provided by the home loan provider. 
Before you go…
Looking for instant personal loans 24*7 anywhere, anytime? Install the Navi app now!
Or, maybe you're looking to buy that house you've been eyeing and you need a loan of up to Rs. 5 crores. Install the Navi app now and get your instant in-principle approval right away! Interest rates starting at 6.40% p.a.
How about an affordable health insurance policy starting at a monthly premium of just Rs. 241? Install the Navi app and get your policy in under 2 minutes
Instead, want to put your savings into action and kick-start your investment journey But don't have time to do research. Invest now with Navi Nifty 50 Index Fund, sit back, and earn from the top 50 companies.