With more NBFCs (Non-Banking Financial Companies) launching loan apps, it has become easier for potential homebuyers to apply for loans. Still, there are apprehensions among people, especially when it comes to choosing between a traditional bank and an NBFC. Questions like whether NBFCs are safe are pretty common.
So, should you go for a home loan from an NBFC?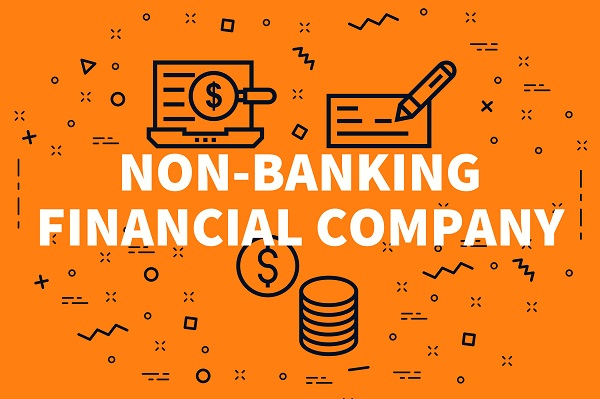 Features and Benefits NBFC Home Loans
Competitive interest rates:
To compete with the low-interest rates offered by traditional banks, NBFCs have also started offering loans at low rates. Today, you can get home loans at interest rates as low as 6.40% p.a. with an NBFC.
Can be obtained with a low credit score:
NBFCs usually don't follow a stringent loan application and approval process like traditional banks. As a borrower, it's easier to get a loan with a relatively lower credit score from an NBFC than from banks. However, this may vary from financing company to company and may also affect the interest rate on the loan.
Ensures quick procedure:
NBFCs are more tech-focused. With the introduction of consumer-friendly apps, taking a home loan has never been this easier. You can experience a hassle-free application process, minimal documentation, and quick loan disbursal with NBFCs.
Also Read: Information On Prime Lending Rate, MCLR & RBI base rate
Benefits of Getting Housing Loans with NBFCs
Easy approval of a home loan
NBFCs are more flexible when it comes to approving a home loan. One of the many goals of NBFCs is to offer a customer-friendly, hassle-free loan application process. They are pretty flexible in terms of eligibility and documentation.
Minimal documentation required
The documentation procedure could be relatively hassle-free in the case of NBFCs. Most NBFCs have resorted to online documentation (for application) and KYC post-pandemic. This also decreases the disbursal time for loans.
Increased Loan-to-Value ratio
Every borrower has to pay stamp duty and registration costs for the property for which they are getting a loan. States set their own stamp duty, and usually, borrowers have to cover this cost themselves. While banks fund none of these costs, some NBFCs include some of these additional costs in their loan schemes. This eventually contributes to higher LTVs.
Eligibility Criteria for NBFC Home Loans
The eligibility criteria set by NBFCs differ, but generally, these prerequisites are easy to meet.
Nationality
Indian citizen. Some NBFCs may give loans to non-resident Indians as well.
Age
23 to 65. The age range differs for salaried and self-employed citizens.
Employment status
Only earning citizens can apply for a home loan. Unemployed citizens can apply as co-applicants.
Work experience
A salaried employee needs to have a work experience of 3 years. A self-employed individual needs to be in the current business for 5 years.
Credit score
NBFCs usually look for a credit score above 750. Those with lesser credit scores can still apply, but the interest rates will be higher for them.
Documents Required to Apply for a Home Loan with NBFCs
NBFCs ask for minimal documents to make the application process hassle-free. You will be required to present the following general documents:
Identity proof: PAN card, passport, Aadhar card, driving license.
Address proof: residence agreement, ration card, electricity bill, Voter ID, Passport.
Passport size photograph.
Bank statement of last 6 months for salaried employees and salary slip of last 3 months.
Business details like practice license, income tax returns, business registration proof etc., for self-employed individuals.
A filled up home loan form with details about the cost of the property.
Property documents like sale deed or transfer of ownership.
Factors You Should Consider before Obtaining an NBFC Home Loan
The eligibility criteria and documentation process is devised to suit every customer. But this does not mean that everyone qualifies for obtaining NBFC home loans. Knowing the requirements of the process beforehand is important before applying.
Traditionally, the interest rates charged by NBFCs were on the higher side. However, with RBI taking the decision to regulate them via average base rates, new borrowers can pay much lower interest rates. Thus, while choosing which lender to avail a loan from, make sure to compare the interest rates.
When choosing a scheme, a borrower should analyse their financial goals and capabilities. A wrong scheme can hamper your repayment plan. If you are unable to repay the loan in the specified tenure, your credit score will decrease. This can hinder any loan you might want to take in the future.
Also Read: Home Loans: Types, Interest Rates, How To Apply And Benefits
Final Word
NBFC home loans are designed to fulfil every borrower's dream to buy a house. Even though NBFCs have a smaller customer base, they are constantly striving to make personal finance more accessible to customers.
NBFCs can be a better alternative to banks in case you are looking for a hassle-free loan application process. However, make sure to consider the interest rates, your repayment capacity, and other fees and charges, before applying.
Frequently Asked Questions
Q1. Are Housing Finance companies and NBFC the same thing?
Ans: No, they are not the same thing. Housing finance companies (HFCs) are NBFCs that provide financial aid to people only for housing-related purposes. 
Q2. Do NBFCs borrow from RBI?
Ans: In 2020, RBI allowed NBFCs to co-lend with banks. This co-lending arrangement is made to improve underserved sectors of Indian society. This allows registered NBFCs to borrow from RBI, but only with banks.
Q3. Is it better to get a home loan from NBFC?
Ans: A borrower should analyse many factors before obtaining a home loan like interest rates, eligibility criteria, processing time etc. However, the option about which scheme is better is subjective and varies according to the financial capabilities of individuals.
Q4. Can an 18-year-old get an NBFC home loan?
Ans: Generally, home loans are given to individuals above the age of 23. But few NBFCs make special provisions for 18-year-olds to get these loans.
Before you go…
Looking for instant 🚀 personal loans 24*7 anywhere, anytime? Install the Navi app now!
Or, maybe you're looking to buy that house you've been eyeing 🏠 and you need a loan of up to Rs. 5 crores. Install the Navi app now and get your instant in-principle approval right away! Interest rates starting at 6.46% p.a.
How about an affordable health insurance policy 👨‍⚕️ starting at a monthly premium of just Rs. 241? Install the Navi app and get your policy in under 2 minutes
Instead, want to put your savings into action and kick-start your investment journey 💸 But don't have time to do research. Invest now with Navi Nifty 50 Index Fund, sit back, and earn from the top 50 companies.