Mr. Jain has been planning to build a house for a long time. However, he realises that he has already exhausted most of his savings to buy the plot of land. Now, he does not have a sufficient amount to build his dream home.
In such a scenario, a home construction loan will be an ideal solution to gather substantial funds and finance the property construction. However, before going ahead with this, get to know the intricacies such as interest rate, eligibility criteria, etc. Read on!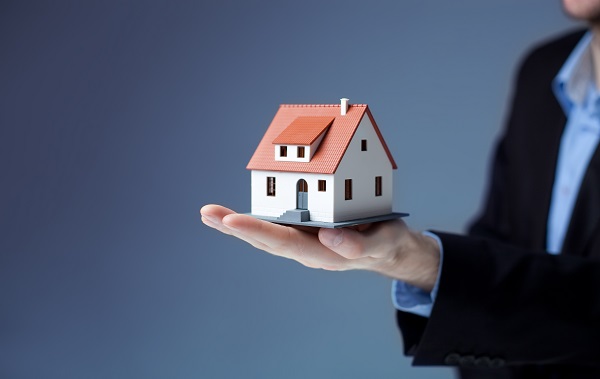 Features Of A Home Construction Loan
A home construction loan is basically a secured loan used to build a new house on a vacant plot. Be it the expenses related to construction planning or finally executing those plans, you can utilise the funds to cover all of it. Moreover, due to its secured nature, you can expect the interest rates to be affordable. Other than these, here is a list of features of this particular loan variant:
Choosing a longer repayment tenure is a great way to lower your EMIs. Even though these loans are taken on a short-term basis, most financiers offer a repayment tenure of up to 25 years to help borrowers lower their EMI burden. This way, you get to manage your EMIs while fulfilling other financial liabilities smoothly.
However, you must know that going for a higher tenure means the interest outgo will increase too. Make sure to go through the amortisation schedule and then decide.
Availability Of Tax Benefits
One of the key advantages of a house construction loan is that you get to avail of home loan tax benefits of up to Rs. 3.5 lakh per annum on loan repayments. 
Home construction loans generally come with a quick turnaround time feature. So, when you have the plan for your new house ready with you, you will not have to wait for a long time to arrange funds. After submitting the application, you can expect to receive the funds within a few days.
Balance Transfer Facility
Just like home loans, this particular form of credit comes with a refinancing facility that helps you get better terms. Most lenders offer such benefits along with the convenience to avail of a top-up loan in addition to the existing loan. In case you are running out of funds, you can utilise this top-up loan amount to meet additional house construction expenses. 
Other than these, access to a sizeable loan amount, flexible home loan repayment options, etc., are additional features this form of financial assistance comes with. However, make sure to compare different lenders and the house construction loan interest rates they are offering before settling for a particular loan provider.
Eligibility Criteria For A Home Construction Loan
In order to make the most of these features and benefits, you need to meet the eligibility requirements first. Here are some basic parameters of a house construction loan you should be aware of:
Applicants should be aged between 21 and 70 years to qualify for this particular loan.
Both salaried and self-employed individuals can apply for this loan; however, there can be certain lender-specific requirements depending on one's nature of work.
The CIBIL score needs to be at least 750 to be eligible for house construction loans.
Also Read: CIBIL Score Calculator And How To Check CIBIL Score Online
Apart from these, some lenders might have additional requirements as well. Those parameters generally vary from one loan provider to another. Before submitting your application, make sure to go through the requirements on the portal.
Documents Required To Get A Home Construction Loan
Eligible applicants need to furnish the following documents to get approval for their home construction loan:
Age proof
Income proof
Bank statements (last 6 months)
Address proof
Duly-signed loan application form
Land or property related papers
Estimated cost quotation of the house construction
Along with these, both salaried and self-employed applicants might need to provide some additional documents based on their profile and requirements. After meeting eligibility criteria and furnishing all these required documents, lenders decide on the loan amount and house construction loan interest rate.
Factors Affecting House Construction Loan Eligibility
You already know which eligibility criteria you need to fulfil in order to get a house construction loan. However, you also should be aware of the aspects that can affect your eligibility and lower your chances of getting the loan. Note that the rate of interest your preferred lender is offering might also change on the basis of these factors. 
The factors are as follows:
As mentioned earlier, lenders generally have specific requirements for salaried and self-employed applicants. Depending on your monthly income, they will decide how much they can sanction to lower the risk of default on loan repayment.
Some financiers ask for at least 2 years of work experience in the case of salaried individuals, while self-employed applicants need to have at least 3 years of business vintage to qualify. Make sure to meet the lower limit or have more experience to easily qualify for the loan.
Having a low credit score and poor repayment track record is harmful to your loan eligibility. Lenders evaluate this score to understand how you have managed your past EMI payments, whether you have made timely payments or not, etc.
Look out for these factors and meet the requirements to increase the chance of getting prompt approval from your lender.
Also Read: 4 Factors That Can Influence Your Credit Score In 2022
Home Construction Loan Interest Rates
Here are the various home construction loan interest rates offered by reputed banks in India:
| | |
| --- | --- |
| Name of the Bank | Rate of Interest |
| Bank of Baroda | 6.50% |
| HDFC Bank | 6.70% |
| Axis Bank | 6.65% |
| SBI | 6.65% |
| ICICI Bank | 6.70% |
Final Word
The cost of raw materials required for construction has been increasing with every passing day. Accordingly, constructing a house has become challenging from a financial standpoint. However, thanks to reduced house construction loan interest rates, you can now meet the cash requirements and build your dream home. Make sure to keep the aforementioned pointers in mind before going forward.
FAQs On Home Construction Loan
Q1. Do I need to have a co-applicant to get a home construction loan?
Ans: It is not necessary to have a co-applicant when you are trying to avail a house construction loan. However, in case the concerned land has multiple owners, you must include them as co-applicants while availing the loan. 
Q2. Under which Section of the Income Tax Act will I get tax benefits on my house construction loan?
Ans: Both Section 24 and Section 80C of the Income Tax Act, 1961 deal with tax benefits on house construction loans. Apart from these, for first-time home buyers, additional benefits are available under Section 80EE of ITA. However, in that case, the total value of the house must not exceed Rs. 50 lakh. 
Q3. How much do I have to pay as a down payment on my home construction loan?
Ans: The amount that you need to submit as a down payment for a house construction loan depends on both you and your lenders. Some loan providers ask for 20% of the total loan amount as a down payment, while some lenders may allow up to 25%. 
Q4. Do I receive the entire loan amount once my house construction loan is sanctioned?
Ans: Borrowers receive the home construction loan amount in parts. Lenders release the sum on the basis of the progress of the construction. The same process is applicable in case one avails such a loan for an under-construction flat. 
Before you go…
Looking for instant 🚀 personal loans 24*7 anywhere, anytime? Install the Navi app on Android or iOS now!
Or, maybe you're looking to buy that house you've been eyeing 🏠 and you need a loan of up to Rs. 10 crores. Install the Navi app on Android or iOS now and get instant in-principle approval right away! Interest rates starting at 6.46% p.a.
How about an affordable health insurance policy 👨‍⚕️ starting at a monthly premium of just Rs. 241? Install the Navi app on Android or iOS now and get your policy in under 2 minutes
Instead, want to put your savings into action and kick-start your investment journey 💸 But don't have time to do research. Invest now with Navi Nifty 50 Index Fund, sit back, and earn from the top 50 companies.