Buying a home is a dream come true for many. This is a crucial decision in someone's life financially and emotionally. Usually, a majority of people buying a house take a home loan. Which, traditionally involves multiple visits to offices of lenders, the real estate builder, property site, etc. To make this simple and less stressful, keep these 5 important pointers in mind before applying for a home loan. Read on!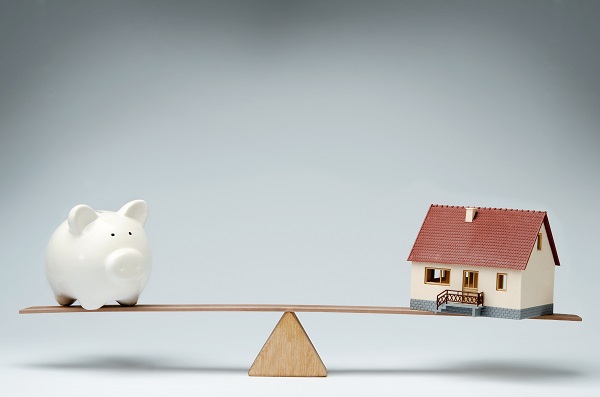 Tips To Keep In Mind Before Applying For A Home Loan
Comparing Interest Rates
Different banks and NBFCs (Non-Banking Financial Companies) offer competitive interest rates on home loans. Check and compare to find the lender which offers you the home loan at the lowest possible interest rate.
The same person could be offered two different interest rates by two different financers.
Also note whether the interest rate is being offered at a fixed interest rate or floating interest rate. A fixed interest rate home loan would nearly mean the same EMI for the entire loan tenure. But the EMIs could increase and decrease depending on the market scenarios in the case of floating interest rate.
Also Read: What Is No Cost EMI And How Does it Work?
Check All The Linked Charges
Interest rate is not the only cost associated with a home loan. Lenders earn from other sorts of charges as well like the processing charge, prepayment charge, etc. Institutions with extremely high non-interest charges may defeat the purpose of savings even if they offer affordable interest rates.
One must always have an open conversation with the lender to understand all the associated and hidden charges linked to the home loan, as this will help you to find the best possible deal for the loan.
Your Credit Score
This is a measure to check your creditworthiness. This tells the lender about how safe it is to lend money to you. A credit score of 750 and above could get you the best possible interest rate from any lender out there.
Given the importance of this factor, you should be aware of your credit score before applying for a home loan. Good credit scores may give you leverage for a good bargain on interest rates.
You may learn your credit score for free on many platforms today. Credit rating agency CIBIL offers an annual free credit report. Here's everything you need to know about CIBIL score.
Also Read: How do I improve my CIBIL Score?
Downpayment
Usually, a lender will only process a home loan for up to 90% of the property value. The rest has to be paid upfront from your own pockets. This is called 'downpayment'.
Paying more downpayment reduces the burden of piling interests. It also increases the chances of loan approval, as it gives the lender more confidence over your application.
Hence pay a good amount of downpayment to reduce your liability and increase your chances of securing a loan.
Documents Needed
Your financial ability is gauged by the lenders in order to understand how reliable you would be for loan approval. The lending institution will ask for documents like  Income Tax returns for the previous few years, bank account statements, GST return(if you're a businessperson), etc. If you are married, then you may also file a joint application. Your spouse's financial ability along with you could add up to the security the bank is looking for.
Documents To Keep Ready While Applying For A Home Loan
Keeping all the necessary documents ready will help you with easier loan processing and the best possible deal. Documents that you should keep handy while applying for a home loan are:
ID proof(Aadhaar, Voter ID card, etc.)
PAN Card
Bank account statement
ITR for the last few years
Allotment letter by the builder
Final Word
Buying your own home is a dream come true. But if you are thinking of taking a house loan, it is best to do your research before taking the leap. Keep these 5 points in mind and you will be able to get a house loan approved at a competitive interest rate.
Before you go…
Looking for instant 🚀 personal loans 24*7 anywhere, anytime? Install the Navi app on Android or iOS now!
Or, maybe you're looking to buy that house you've been eyeing 🏠 and you need a loan of up to Rs. 10 crores. Install the Navi app on Android or iOS now and get instant in-principle approval right away! Interest rates starting at 6.46% p.a.
How about an affordable health insurance policy 👨‍⚕️ starting at a monthly premium of just Rs. 241? Install the Navi app on Android or iOS now and get your policy in under 2 minutes
Instead, want to put your savings into action and kick-start your investment journey 💸 But don't have time to do research. Invest now with Navi Nifty 50 Index Fund, sit back, and earn from the top 50 companies.