Congratulations! Your hard-earned annual bonus just hit your bank account. You realize that you don't need this money for 2-3 years and you're confused about how to grow this money. Word spreads around and your relatives line up to borrow from you. You take one look at the band of borrowers and you know how will pay you back and who would end up ignoring your calls every passing repayment date. Now imagine the situation of banks or other lending organizations whose day job is to give loans all the time? How do they sort the bad apples from the good?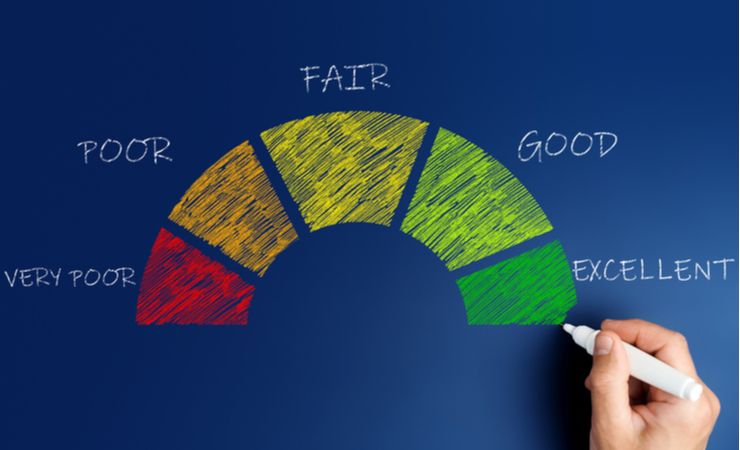 What is CIBIL Score?
Credit is the lifeline of a growing economy. Credit enables us to invest in the present and as a result open opportunities for the future. Over time, credit has become very democratized with easy availability and accessibility. These changes were possible due to a variety of factors such as digital adoption, the emergence of large banking institutions with innovative business models, etc. A key factor for these lending institutions' ability to give credit easily is the widespread usage of 'Credit Score'. Every time you apply for a loan or a credit card, the first thing that appears on the checklist of lenders is to check your credit score. CIBIL score, which has become synonymous with a credit score in India, is assigned by Transunion CIBIL Limited, India's largest credit bureau. In this article, we will answer some basic questions about your CIBIL score.
Based on your historical debt repayment track record, CIBIL assigns a three-digit score to every person. This score ranges between 300 and 900. The higher the score, the lower the probability that someone would default i.e. not repay their debt obligations. This score is dynamic and changes as per the repayment behaviour of the borrower. Generally, a score greater than 750 is considered good and would make you eligible for loans.
Also read: How to read & understand your credit score
Importance of CIBIL Report
The pointers below emphasise the importance of the CIBIL report.
It aids lenders in determining your creditworthiness. 

Lending decisions are made based on the information contained in the CIBIL credit report. 

Analyzing your CIBIL credit report on a regular basis might help you develop financial discipline. 

A CIBIL score of above 750 gives you negotiating power when it comes to interest rates. 
Also read: 11 guaranteed ways to improve your credit score
I have never shared any data with CIBIL. How do they calculate my CIBIL score?
CIBIL collects monthly reports from Banks, Non-Banking Finance Companies (NBFCs), Financial Institutions, and other organizations involved in the dissemination of credit in India. These monthly reports are called Credit Information Reports (CIRs), which cover an individual's track record on repayment of all kinds of loan obligations such as credit card debt, personal secured and unsecured loans. These reports are not restricted to individuals but also cover the track record of business borrowers. So, next time you miss that credit card due date or EMI repayment date, your lender, will send your report card to CIBIL. They are watching you!
I don't have a CIBIL Score. Does that mean I will never get a loan?
While the CIBIL score is a very important determinant of loan eligibility, it is not the only factor. A high CIBIL score significantly increases your chances to get loans. However, lenders would also check your income, current debt obligations, your repayment capacity, etc. before sanctioning a loan. Apart from eligibility, a higher CIBIL score can also get you lower interest rates since the lender would perceive you to be a less risky borrower. Who wouldn't want to save on some extra interest? Money saved is money earned.
Where can I find my CIBIL Score?
You can access your CIBIL score on the official website of CIBIL or through your bank or lender's app or website. A common myth is that checking the CIBIL score frequently will lead to a lower score. The important point to note here is that when you check your own CIBIL score for your own understanding, it has no impact on your score. However, when you are shopping around for loans and are perceived to be credit hungry due to multiple inquiries from the lenders, it may impact your score. It is advisable to keep regular track of your CIBIL score by yourself. It is an integral part of good financial management.
I don't need a loan. I am loaded with cash. Do I still need to deal with this CIBIL business?
Of course! While you might need a loan but the next time you order your favourite pizza for dinner, there is a way to burn that pocket of yours a little less. Look for attractive discounts on payment via credit cards. You will need a good CIBIL score to become eligible for a variety of credit cards. While it is not carved in stone that you will need a CIBIL score, it will only increase your chances significantly to get access to the savers club!
Before you go…
Looking for instant 🚀 personal loans 24*7 anywhere, anytime? Install the Navi app now!
Or, maybe you're looking to buy that house you've been eyeing 🏠 and you need a loan of up to 1.5 crores at an attractive interest rate. Install the Navi app now and get your instant in-principle approval right away!
How about an affordable health insurance policy 👨‍⚕️ starting at a monthly premium of just Rs. 240? Install the Navi health app and get your policy in under 2 minutes.