If you are planning to buy a home, you must start comparing the interest rates and loan repayment tenure of the best housing loan banks in India. Many banks and NBFCs (Non-Banking Financial Company) offer home loans at competitive interest rates. In fact, many lenders are offering considerably lower interest rates for home loans even after the recent hike in repo rate by RBI.
This article lists 9 of the top housing loan banks and NBFCs in India. Compare the processing fees and other fees/charges, check eligibility, documents required and know how EMIs are calculated before you make the final call. Read on!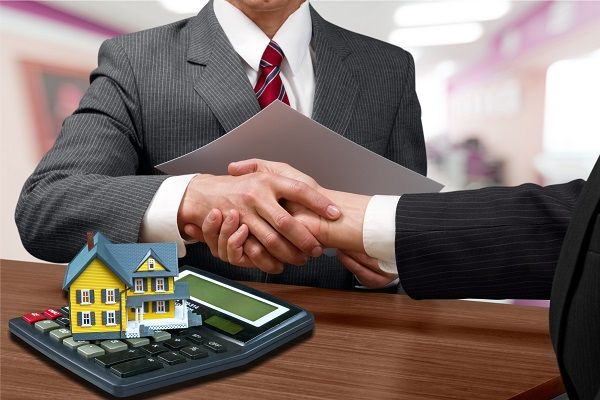 9 Best Housing Loan Banks in India (2022)
The following table lists the best lenders for home loans in India.
S. No.
Name of the Financial Institution
Interest Rates (p.a.)
Processing Fees
Other Charges
Home Loan Features
1.
Navi
Starting at 7.93%
*Check here
*Check here
Home loans up to Rs. 10 crore
100% paperless approval. Competitive interest rates.
Flexible Repayment
Offers balance transfer
EMI tenure up to 25 years
Minimal documentation
24/7 customer assistance

2.
HDFC Bank
Starting at 7.55%
0.5% of the loan amount or Rs. 3000 (whichever higher)
Prepayment charges: 2% for fixed rates and none for floating-rate loans.
Re-appraisal charges- up to Rs. 2000 plus taxes
Fully digital process
24×7 customer service
Customised repayment options
Minimal documentation
3.
Axis Bank
Starting at 7.60% 
1% of the loan amount
No prepayment charges (for floating rates)
No switching fees for Empower Home Loans
Penal interest rate- 2% per month
Attractive home loan interest rates
Disbursal in just 15 days
Minimum loan amount of Rs. 3 lakh
Doorstep collection facility
4.
ICICI Bank
Starting at 7.60%
0.50% to 2% or Rs. 1500- Rs. 2000 (whichever is higher)
Prepayment charges for home loans (floating interest): NIL
Charges for late payment: 2% per month
Fully digital sanction
Offers low EMIs with higher tenure
Step-up option for young salaried applicants
Repo linked interest rates
5.
Kotak Mahindra Bank
Starting at 7.50%
0.5% for salaried and 1% for self-employed
No prepayment charges for individual borrowers
Switching fee: 0.5% of the outstanding principal amount
Minimal documentation
Doorstep service
Lower interest and top-up facility for a balance transfer
Instant processing
6.
Bank of Baroda
Starting at 7.45%
0.50% of loan amount to a minimum of Rs. 8500
Only one unified processing charge. No prepayment or loan conversion charges
Maximum loan amount of Rs. 10 crore
Moratorium period of up to 36 months
Additional options for collateral-free credit card
7.
Punjab National Bank
Starting at 7.50%
O.35% of the loan amount with a minimum of Rs. 2500
Documentation charges: Rs. 1350Stamp duty and registration charges to be borne by the borrower
Can be used for multiple purposes
Moratorium period of up to 18 months
8.
Union Bank of India
Starting 7.40%
0.50% of the loan amount up to Rs. 15,000
No prepayment penalty
Repayment tenure up to 30 years
No limit on the quantum of loan
9.
IDFC First Bank
Starting at 7.50%
Up to 1% of the loan amount
EMI bounce charges
copies of documents charges
duplicate list of documents charges, etc.
Customized loans
Minimal documentation
Maximum loan tenure of 30 years
* The above rates are subjected to change, therefore refer to the updated rates before applying.
Types of Interest Rates for Home Loans
With these loans, the interest rate remains constant throughout the loan repayment period. Some lenders allow you to switch over to a floating rate system after some time into the loan tenure.
A fixed-rate will shield your loan from frequent rate fluctuations saving more money in the long run. This will make your loan repayment easier, so you can manage your finances more efficiently.
In a loan with floating rates, interest rates are variable and subjected to change due to factors like repo rates and T-bill rates. As such, your home loan EMIs may increase or decrease depending on the state of the market.
Floating interest rates are usually 1% to 2.5% lower than fixed rates. Moreover, they give you the advantage of getting billed as per the latest rates. Its only disadvantage is that it does not perform well during high market volatility.
Also Read: Home Loan Interest Rates: Everything About Current Housing Loan Interest Rates In 2022
How is the Interest Rate of a Home Loan Calculated?
You can calculate the home loan interest by:
Manually using the given formula
Where
'P' refers to the principal loan amount
'R' is the rate of interest per annum
'n' is the loan repayment tenure in months
Using a home loan EMI calculator
You can use the home loan EMI calculator on a bank's website to figure out the overall interest liability. Simply enter the following details and click on the 'calculate' button.
Rate of interest per annum
Amount of money borrowed
Repayment period
Home Loan Eligibility
Here's a list to check if you are eligible to apply for a home loan:
CIBIL Score – Your CIBIL (or credit score) must be 750 and above so that you are eligible for a home loan at a lower interest rate.
Employment – Salaried and self-employed individuals are eligible for applying for a home loan. However, salaried applicants may get a home loan approval at a lower interest rate.
Age – Between 21-40 years of age, it is easier to get a home loan. After the age of 40, you may still qualify for a home loan till the age of 65.
Salary – If you are a salaried employee, your minimum salary must be Rs. 10,000 (may vary from lender to lender) and for self-employed individuals, the minimum business turnover should be Rs. 2 lakh p.a.
Existing Loans – Check if you have existing loans (car loan, credit card debt, etc.) and if your monthly income would be enough to cover the home loan repayments.
Also Read: Minimum CIBIL Score For Home Loan In 2022
How to Improve Home Loan Eligibility?
Let's say, you have a low credit score. Or do not check some other box, which is preventing you from availing of a home loan. In that case, here's what you should do:
Take a joint home loan. Joining home loans have many advantages starting from reducing your EMI repayment burden and improving your chances of getting a home loan depending on the co-applicant's credit score.
Improve your credit score. There are many ways to improve your credit score – the most important one being repaying your existing loans before the due date. Also, reduce the number of loans you take in order to start improving your credit score over a period of time.
Get credit report errors corrected. Keep an eye on your credit report. Sometimes the credit reports could have errors which could negatively affect your credit score. Get the errors corrected to increase your eligibility score for a home loan.
Show details of extra income. Whether you are a salaried employee or a self-employed individual, show your other sources of income to the lender to increase the chances of getting a home loan.
Have a steady stream of income. Salaried employees have a steady stream of income. However, if you are a housewife or a self-employed individual, you can also have a steady income through investments and savings. Visit Navi Mutual Fund to start investing now!
*Mutual Fund investments are subject to market risks, read all scheme-related documents carefully.
Documents Required to Get a Home Loan
Here's a list of documents required to get a home loan:
Identity proof – Aadhaar card, driving license, voter ID or passport.
Address proof – Aadhaar card, passport, etc.
Income proof – 6 months bank statements
Employment proof – Salary slips/certificate
Form 16 for the past 2 years (for salaried employees)
Assessment orders of past 3 years (for self-employed individuals)
Proof of business (for self-employed individuals)
Proof of Advance Tax payment (for self-employed individuals)
Property detail documents
Loan application form
3 recent passport-size photographs
Factors Affecting the Home Loan Interest and EMIs
Your income
The reputation of your employer and the industry you work in decide the payable interest and EMIs. Having a stable income that is sufficient to afford the home loan will result in a lower interest rate.
Credit score
When you apply for a home loan, the bank will examine your credit score before deciding the loan terms. Having a good credit score will get you more competitive rates.
Benchmark rate of lending
Most financial institutions base their lending rates on Repo-linked lending rates or RLLR. Thus, a change in RBI's repo rates will have an immediate effect on home loan interest.
Location of the property
If your property is located at a prime location or is being sold by a reputable builder/agency, it will lower the payable EMIs.
Also Read: How To Use A Home Loan Prepayment Calculator?
Important Rules to Follow While Deciding on Best Banks for Home Loans
As compared to NBFCs, banks pass their rate cut benefits to their customers at a faster pace.
If you are a salaried individual, you can avail a better deal from a bank.
Banks cannot charge a penalty for repayment of a taken bank loan associated with a floating rate of interest.
Things to Keep in Mind Before Getting a Home Loan
The lender's reputation
Before getting a loan, you should make sure that it is not from an unknown or untrusted lender. You may want to look online for the best bank for home loans and check out their reviews before getting a loan.
Fees and charges
Check and compare the fees and charges from different banks online. Choosing a bank with low processing fees, late payment fees, legal charges etc., can save a lot of money in the long run.
Loan tenure offered
You may want to choose a bank that offers flexible loan repayment tenure. Opt for a long tenure if you cannot afford the higher EMIs or a short tenure to reduce the payable interest. Navi Home Loans offer a flexible EMI plan with a tenure of up to 25 years. Download the Navi app on Android or iOS and apply for a loan in a few simple steps.
Turnaround time
The best home loan providers will take as little time to process and disburse a loan. They should also be known for a low turnaround time and good customer service after disbursal.
Final Word
Since each bank is different and offers different benefits, it is advised to do an adequate research and choose the best housing loan bank that caters to your requirement. Just like interest rates and processing fees that are important while considering for a home loan, so is repayment. Hence it is also advised to check for other factors like fees and charges, eligibility criteria, prepayment terms etc., to make an informed decision.
FAQs on Best Housing Loan Banks
Q1. Can I get a home loan to cover the entire cost of a house?
Ans: No. As per RBI's (Reserve Bank of India) guidelines, lenders cannot offer 100% value of the property as a loan. 
Q2.  Can I get a home loan to renovate my house?
Ans: Yes. Most banks offer a home improvement loan to provide funds to renovate or repair a house.
Q3. What is a balance transfer option for home loans?
Ans: If you are not happy with the current service/rates of your current home loan, you can opt for a balance transfer involving the transfer of your loan to another bank. Most banks offer lower interest rates and top-up loan facilities for a balance transfer. 
Q4.  Are there any tax benefits for a home loan?
Ans: Yes. You can claim tax deductions of up to Rs. 1.5 lakhs for principal repayments and Rs. 2 lakhs for interest repayment. 
Q5.  How can I increase the eligibility for home loans?
Ans: You can choose to take a shorter loan or increase your current income to increase home loan eligibility.
Before you go…
Are you looking to buy that house you've been eyeing 🏠 and you need a loan of up to ₹10 crore. Install the Navi app now and get instant in-principle approval right away! Interest rates starting at 7.39% p.a.
Disclaimer: This article has been prepared on the basis of internal data, publicly available information and other sources believed to be reliable. The information contained in this article is for general purposes only and not a complete disclosure of every material fact. It should not be construed as investment advice to any party. The article does not warrant the completeness or accuracy of the information, and disclaims all liabilities, losses and damages arising out of the use of this information. Readers shall be fully liable/responsible for any decision taken on the basis of this article.