Both the Reserve Bank of India and the Central Government have come up with several proactive measures to recuperate from the economic downturn the country faced in 2020. Among them, the reduction of stamp duty charges and the decision of keeping the repo rate unchanged (4%) have made the interest rates affordable.
In such a scenario, refinancing your home loan seems like an effective plan for reducing one's monthly instalment obligations. If you have quite a few home loan EMIs left, go through this guide containing information regarding eligibility, benefits, and a list of documents for home loan transfer. This will help you manage your credit better!
Also Read – Benefits Of NBFC Home Loans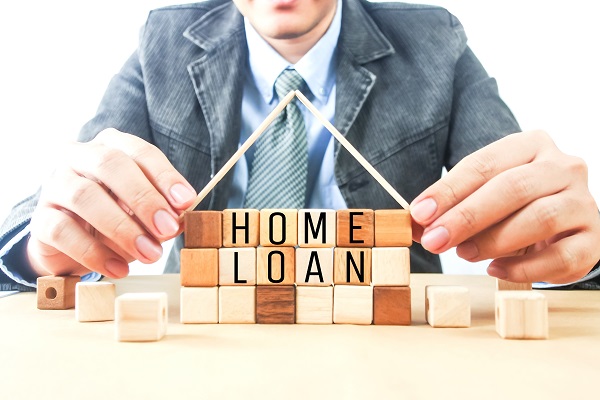 Necessary Documents Required for a Home Loan Balance Transfer
Here is a list of documents one must submit to refinance a home loan:
KYC documents, such as identity proof, address proof, PAN, Aadhaar, etc., are necessary.
An application along with a consent letter needs to be submitted to the new lender.
Foreclosure papers or the certificate that states that the borrower has successfully repaid the entire loan and has no outstanding left with the previous lender.
NOC or no-objection certificate from the current lender will be required.
Home loan statement where all the details regarding the loan amount, applicable rate of interest, outstanding amount, etc., will be mentioned. In this document, the EMI and repayment history are also available, which are assessed by the new lender before approving the balance transfer request.
Property documents should also be submitted to the lender to initiate the process.
Apart from these primary document requirements, some lenders can also ask for additional home loan transfer documents, such as post-dated cheques, loan agreement papers, etc.
Procedure to Calculate EMI on Home Loan Balance Transfer
Since the idea is to make substantial savings on your EMI payments, it is necessary to evaluate the new monthly instalment amount before applying. The amount you can save is dependent on the following factors:
The principal amount of your outstanding home loan
The existing tenor of your existing loan
Current EMI paid on a monthly basis
The interest rate offered by the new lender
You can use the home loan balance transfer calculator to understand the difference in EMIs. Make sure to choose the lender after making these evaluations as the rate of interest varies across different lenders.
Also Read: Things To Consider Before Taking A Top Up On Home Loan
The Process to Transfer Home Loan from One Bank to Another
Here is the step-by-step process that you can follow to refinance your existing home loan:
Step 1
Visit the online portal of your preferred lender.
Step 2
Go through the terms and conditions and also check the interest rate and processing fee.
Step 3
In case you decide to go ahead with the home loan transfer after taking the necessary factors into consideration, fill up the application form for the balance transfer and submit it. Make sure to provide accurate details, such as the property type, lender's name, etc.
Step 4
Submit all the necessary documents required for home loan transfer along with the application form. Moreover, acquire the consent letter from the existing financial institution and submit it as well.
Step 5
Next, you will be able to check the loan offer along with the required fees you need to pay for processing.
Step 6
Once that is paid, you can wait for a few days to get the documents verified and your application approved. After that, your new lender will pay off the balance due to that existing financial institution.
Once the amount is repaid completely, your account will be closed, and the property documents will be handed over to you.
Eligibility Criteria for a Home Loan Balance Transfer
Before applying, apart from arranging the necessary documents, you need to meet the eligibility parameters too. Find the requirements below:
You must be an Indian citizen or an NRI.
The age range should be 23-65 years.
You should have paid more than 12 monthly instalments.
The existing lender should not have any outstanding amount due.
Note that it inevitably becomes easier for eligible applicants to get instant approval with Navi as well as attractive interest rates while refinancing the home loan. Interest rate starts from 6.46% p.a.
When and Why Should You Avail Home Loan Transfer?
Here are two reasons why one can consider opting for a balance transfer facility:
In case a borrower is paying a higher rate of interest towards a loan which comes with lower interest rates in other financial institutions.
Even after having a cordial relationship with the financier for a long period, the lender is unwilling to reduce the lending rate.
Ideally, a borrower should opt for a housing loan balance transfer facility after paying EMIs of an existing loan for 12-18 months.
Difference between Home Loan and Home Loan Balance Transfer
As a new borrower, it might seem confusing to differentiate between a home loan and a home loan balance transfer. To help you understand it better, here are some details:
Home loan
This is a secured credit facility that allows individuals to obtain substantial funds for purchasing a house or land and it for any property construction. Certain documents are required to be submitted for getting the loan application approved.
Home loan balance transfer
This is the process of refinancing your existing home loan with another lender that is offering a lower interest rate. Note that there is lesser documentation involved as your eligibility was already assessed before.
Final Word
Since the list of documents for home loan transfer is limited and the interest rate gets reduced significantly, refinancing becomes a suitable option to make substantial savings on interest costs. That said, keep in mind that it is not wise to opt for this facility if you are approaching the end of your existing loan and just have a few EMIs left.
Frequently Asked Questions
Q1. Will a home loan balance transfer hurt my CIBIL score?
Ans: No, you are switching your lender to benefit from the reduced interest rate, which automatically makes your EMIs affordable. This way, it becomes much easier to handle the monthly liabilities, ensuring your credit score remains unaffected. 
Q2. How long does it take to refinance a home loan?
Ans: The time taken for refinancing a home loan varies from one home loan provider to another. From collecting the NOC from the existing lender to arranging supportive documents, this procedure involves quite a few steps. 
Q3. Is there any maximum amount that I can transfer through a home loan balance transfer?
Ans: No, there is no such rule that states you cannot transfer more than a certain amount. It entirely depends on the outstanding amount you have with your existing lender. You can transfer the entire amount using this facility. 
Q4. Does the balance transfer process require a guarantor?
Ans: No, the home loan balance transfer process does not require a guarantor. If you decide to refinance your home loan, your chosen lender will assess your eligibility before sending the approval. Other than that, no other requirements are there from a lender's end. 
Q5. Can I avail a top-up loan while refinancing my home loan?
Ans: Yes, while transferring your home loan, another key advantage that you can get is the top-up loan facility. Using this high-value top-up loan obtained while transferring a home loan, you can meet any urgent financial requirement.
Before you go…
Looking for instant personal loans 24*7 anywhere, anytime? Install the Navi app now!
Or, maybe you're looking to buy that house you've been eyeing and you need a loan of up to Rs. 5 crores. Install the Navi app now and get your instant in-principle approval right away! Interest rates starting at 6.46% p.a.
How about an affordable health insurance policy starting at a monthly premium of just Rs. 241? Install the Navi app and get your policy in under 2 minutes
Instead, want to put your savings into action and kick-start your investment journey But don't have time to do research. Invest now with Navi Nifty 50 Index Fund, sit back, and earn from the top 50 companies.