A home loan is a secured loan that gives you access to funds to buy or construct your dream home. You can repay the loan at a predetermined rate of interest within a specified tenure. With home loan interest rates trending at a record low, now is probably the best time for aspiring homebuyers to apply for a home loan.
You can get a home loan of up to Rs. 5 crores at attractive interest rates starting at 6.40% p.a. for a flexible tenure of up to 25 years with Navi.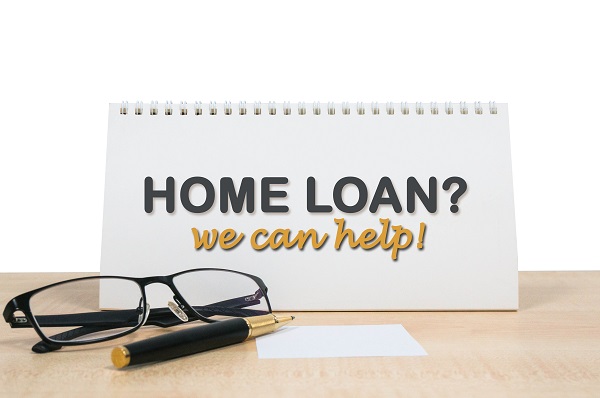 How to Apply for Navi Home Loan?
Applying for a home loan with Navi is extremely simple. Follow these steps to apply for a home loan online:
Step 1: Download the Navi app.
Step 2: Subsequently, register on the app using the mobile number.
Step 3: Next, fill in personal and employment details.
Step 4: Enter PAN and Aadhar details.
Step 5: Select city and property details.
Step 6: Enter your profile and work details.
Step 7: Check your loan eligibility
Step 8: Submit property and personal documents
There is no need to submit any document to apply for a housing loan at Navi.
Also Read: Home Loan Eligibility Criteria for The Salaried
Benefits and Features of Navi Home Loan
By applying for a home loan from Navi, individuals can avail of these features and benefit from them accordingly:
High loan amount of up to Rs. 5 crores.
Low-interest rates starting from just 6.46% p.a.
High loan-to-value (LTV) ratio. Borrowers can avail of a loan of up to 90% of the property value.
Flexible EMIs of tenure up to 25 years.
No document is required until one applies for a loan.
High-value loan amount for under-construction, self-constructed, and ready to move-in houses.
No administrative fees or documentation charges are involved.
Apart from the benefits mentioned above, borrowers can also avail of instant home loans in less than 5 minutes through a paperless and seamless process.
Documents Required to Apply for a Home Loan
Prospective borrowers need to provide these documents when applying for a home loan:
Age proof
Address proof
Income-related documents such as ITR and salary slip
Duly filled in application form along with passport size photographs
Documents of the property
Details of an existing loan, if any
Home Loan Eligibility Criteria
Basic eligibility for home loans is that the applicant must be an Indian citizen over the age of 18 and must reside in select cities.
Apart from these, lenders also put various parameters that determine an applicant's eligibility for a home loan.
Find them below:
A healthy credit score of 750 and above
The applicant's income
Any existing debt obligations and repayment track record
Employment status and age of the applicant
Property valuation and location
Navi Home Loan Interest Rates, Fees and Charges
Navi offers high-value home loans starting at an interest rate starting from 6.46% p.a. Refer to the table below for other fees and charges:
| | |
| --- | --- |
| Description | Amount (in rupees) |
| Processing fee | A maximum of 1% of the sanctioned loan amount |
| Property swapping | 15000 |
| EMI bounce charge | 3000 |
| Cheque bounce charge | 1000 |
| Legal charges | 6000 |
| Penal interest | 2% each month for any unpaid EMI |
| Balance transfer document handling | 5000 |
| Foreclosure, prepayment (fixed rate) | 2% of the outstanding principal amount |
| Foreclosure, prepayment (floating rate) | 0 |
| Rate change – fixed to floating | 2% of unpaid principal |
| Rate change – floating to fixed | 2% of unpaid principal |
| Rate change – reduction in floating rate | 0.5% of unpaid principal |
| Legal, suit, and recovery charges | On actuals |
| Recovery charges for overdue collections | 200 per visit |
| Original property documents retrieval | 2000 per request |
| Certification of documents submitted to Navi | 500 per request |
Also Read: Types of Home Loan Options Available in India
Do's and Don'ts While Taking a Home Loan
| | |
| --- | --- |
| Do's | Don'ts |
| Check home loan eligibility. This will provide clarity on the amount of loan one can borrow. Calculating eligibility prior to borrowing also helps an individual plan the repayment without any hassle. | Do not miss reading the fine print in detail. Borrowers often ignore the agreement and miss certain critical information, such as hidden charges, loan disbursal terms, etc. |
| Compare home loans offered by different lenders, including interest rate, processing fee, and tenure before cashing in on one. | Don't apply for loans with multiple lenders in a short span of time. This will significantly affect your credit score. |
| Always consider your home loan repayment obligations as a part of your emergency fund. This will help you sail through during times of financial emergency. | Avoid arranging insufficient corpus for margin contribution. Lenders usually value customers contributing more as a down payment. |
Another important thing to consider when taking a home loan is calculating EMIs. Prior calculation of EMIs can help one plan a hassle-free repayment schedule. One of the best ways to calculate EMI is through a home loan EMI calculator. Such calculators are easy to use and help you calculate your monthly repayment obligations in a matter of a few seconds. All you need to do is choose your preferred loan amount, tenure, and interest rate.
What are the Tax Benefits of a Home Loan?
The Government of India extended an additional tax deduction of Rs. 1.5 lakh on housing loan interest paid by another year, over its initial tenure. This deduction is available under Section 80EEA of the Income Tax Act, 1961. However, borrowers can avail of such exemptions on a house purchase with a stamp value of up to Rs. 45 lakh.
The following table denotes the tax benefits on home loans offered under the Income Tax Act:
| | | |
| --- | --- | --- |
| Nature of deduction | Max. deductible amount (in rupees) | Under Section |
| Tax deductions on principal repayment | 1.5 lakh | Section 80C |
| Additional home loan tax benefit on interest for first time home buyers | 50,000 | Section 80EE |
| Tax deduction on the payable interest amount | 2 lakh | Section 24(b) |
Final Word
With home loan rates at an all-time low, this is probably the best time for aspiring homebuyers to apply for a loan. However, before applying for a loan, make sure that you have the capacity to repay the loan. Having an emergency fund will come in handy to ensure financial stability, especially during unprecedented situations.
Also, it's advised to calculate your monthly repayment obligations before taking a loan so that you can plan your finances accordingly. You can do so with the help of an EMI calculator.
Download the Navi app to enjoy a hassle-free home loan application process. The entire home loan journey can be completed on the app in an automated and unassisted manner. This includes loan applications, disbursements, and repayment of EMIs. Just make sure that you have all the required documents at your disposal.
Frequently Asked Questions
Q1. What does the 'market value' of a property mean?
Ans: Market value means the estimated amount of a property as per prevailing market conditions.
Q2. Can I repay the loan ahead of schedule?
Ans: Yes, one can repay the loan amount ahead of schedule by making lump sum payments on part or full repayment. This is subject to the applicable home loan prepayment charges. 
Q3. Who can avail of a house renovation loan?
Ans: Any individual wishing to renovate their house can avail of a home renovation loan. Also, existing home loan borrowers can also take a house renovation loan.
Q4. What is an EMI?
Ans: EMI or Equated Monthly Installment is the amount you will pay to the lender on a specific date each month till the loan is repaid in full. It includes the principal and interest components. During the initial months of your loan, you will be paying more towards the interest. This flips over when you are closer to the end of your loan tenure, where you start paying more towards the principal amount.  
Q5. Is it mandatory to have a co-applicant?
Ans: No, it's not mandatory. However, if you and the co-applicant have a good credit score, lenders may consider you as a low-risk borrower. 
Q6. Who can be considered as my co-applicant?
Ans: All co-owners of the concerned property will be considered co-applicants to the housing loan. Co-applicants, in most cases, are family members.
Q7. How long will it take to get my home loan sanctioned?
Ans: It usually takes a few days to get your loan sanctioned. However, the timeline may vary due to certain internal as well as external factors. If you have a property and other documents in place, your loan sanction process will be much smoother.
Q8. I have a credit score of below 600. Am I eligible for a home loan?
Ans: To experience quick loan approval, you need to improve your credit score. Lenders prefer applicants having a credit score of 750 or above. 
Q9. In which cities or states is Navi Home Loan currently operational?
Ans: Navi Home Loan is currently present in Karnataka in Bengaluru, Davangere, Dharwad, Gulbarga, Hubli and Hyderabad, and Chennai. Expansion to other states and cities soon.
Before you go…
Looking for instant personal loans 24*7 anywhere, anytime? Install the Navi app now!
Or, maybe you're looking to buy that house you've been eyeing and you need a loan of up to Rs. 5 crores. Install the Navi app now and get your instant in-principle approval right away! Interest rates starting at 6.40% p.a.
How about an affordable health insurance policy starting at a monthly premium of just Rs. 241? Install the Navi app and get your policy in under 2 minutes
Instead, want to put your savings into action and kick-start your investment journey But don't have time to do research. Invest now with Navi Nifty 50 Index Fund, sit back, and earn from the top 50 companies.