Are you planning to purchase a property?
Remember that the price quoted by the seller is not the final amount that you have to pay. Apart from the property price, you also have to pay stamp duty and registration charges to purchase a property.
The sanctioned home loan amount does not include these charges in most cases. So, you must factor in stamp duty and registration charges and save up accordingly.
Go through the following sections to know about these charges.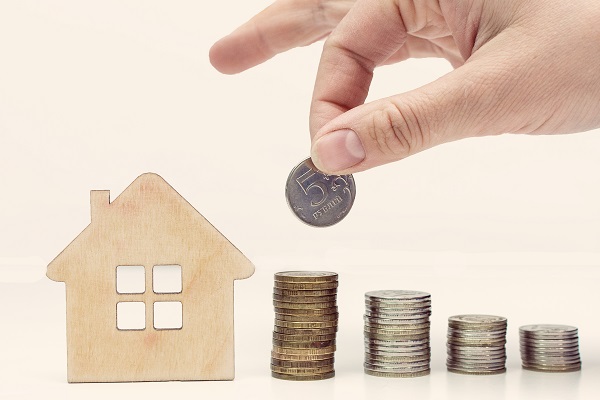 About Stamp Duty and Franking Charges
Stamp duty is a tax that homebuyers are liable to pay on any monetary transactions regarding their property. Introduced through the Indian Stamp Act in 1899, this charge legalises certain documents, including deed of conveyance, sales deed, etc.
In India, stamping is commonly done through franking, paper-based system and e-stamping methods.
Franking is the process through which you confirm that you have made the payment for stamp duty. This process proves that your property documents are legal.
The primary difference between stamp duty and franking is that the former is a tax, whereas the latter is the process to indicate those taxes and charges.
Upon approaching the franking agent, you will see that the agency will affix your paperwork with a stamp, indicating that your stamp duty is paid off.
Also Read: How To Use Home Loan Prepayment Calculator?
How Are Stamp Duty Charges Calculated in India?
Stamp duty or registered mortgage stamp duty charges are calculated by evaluating the valuation of a property. These charges depend upon the market value of a property and various factors such as its type (commercial/residential), location, age, number of floors etc.
The concerned State Government publishes the valuation of properties on the Stamp Duty Ready Reckoner. Upon considering this value, authorities compare the stamp duty with the circle rate. After that, they decide the stamp duty on the value that is on the higher side.
How to Pay Stamp Duty?
Here are the different ways through which you can pay stamp duty:
Franking
In this method, agreement details are printed on paper and submitted to the franking agent along with the stamp duty charges. Here, you must note that only certified agents carry out franking transactions and may ask for additional costs regarding the same.
E-stamping
This is the most convenient way to pay your stamp duty charges. You have to visit the official website of SHCIL and log in using your credentials. After that, you can complete the payment via several online payment methods.
Non-judicial stamp papers
The document details are printed on a non-judicial stamp paper in this method. You have to purchase this paper from licensed vendors. Upon verifying their correctness, the authorities will sign the documents. Here, the stamp paper's value will equal the applicable stamp duty.
Stamp Duty Charges Across Various Indian Cities
Here is a tabular representation of stamp duty charges in different Indian cities:
| | |
| --- | --- |
| Name of City | Charges |
| Delhi | 4% to 6% |
| Bangalore | 2% to 3% |
| Chennai | 7% |
| Mumbai | 4% to 5% |
| Kolkata | 3% to 5% |
Rates are subjected to change
Factors to Determine Stamp Duty Charges
As mentioned earlier, this charge is not the same in all states. However, there are a few factors that influence stamp duty charges. They are:
Type of land (non-agricultural or agricultural)
Type of property
Property age
Owner's gender
Amenities present on the premises
Freehold or leasehold property, and more
In addition, the owner's age also affects the amount of stamp duty.
Also Read: Fixed Rate Vs Floating Rate In Home Loan
Documents Required to Pay Stamp Duty Charges
Sales deed
BBMP extract certificate
Khata certificate
Last 3 months' tax receipts
Power of attorney/s, if there is any
Registered development agreement (only for Joint Development Property)
Joint development agreement between builder and landowner
All previously registered agreements (only for re-sale properties)
7/12 extract or RTC
Latest bank account statements (for any outstanding loan amount)
Conversion Order
Sale agreement
Certificate of encumbrance
NOC from Apartment Association
Electricity bill
Approved building plan
Land owners' title documents
Possession/occupancy certificate of the landowner
Society registration certificate's photocopy
Document Registration After Paying Stamp Duty
After paying the stamp duty, you must register your property documents with a sub-registrar under the Indian Registration Act. The purpose behind this registration is to keep proof of the execution of these documents.
Only after you register the documents, it becomes legal, and you become the property's owner. For this, you will have to pay a certain registration fee, over and above the stamp duty. This fee varies from state to state but is usually around 1% of the property's total cost or market value.
What Are The Stamp Duty Charges Applicable for Women Buyers?
In some states, women buyers have to pay reduced stamp duty. For instance, according to the official website of the Delhi government, women buyers are liable to obtain a concession on stamp duty charges. Stamp duty for men in Delhi is 6%, whereas the same for women is 4%.
You must check if your state offers any concession for women regarding stamp duty charges beforehand.
What Happens If You Pay Incomplete Stamp Duty Charges?
The law requires homebuyers to pay the correct stamp duty when seeking property registration. However, there are many instances where individuals quote an undervalued property to escape hefty stamp duty charges and registration fees.
It is advisable not to lower stamp duty. If you are caught in the process, you will be fined with huge penalties and can be imprisoned.
If you are seeking to purchase an expensive property and are tied within a budget, you can finance your purchase through a high-value home loan from the Navi app. Meanwhile, you can use your savings to pay the stamp duty charges to streamline the process.
Tax Benefits under Stamp Duty
To ease the burden upon potential homebuyers, the government has included stamp duty and registration charges under the Income Tax Act. This means you can avail of tax benefits on stamp duty under section 80C of this act.
As this section states, the maximum tax deduction for these expenses is Rs. 150,000, subject to certain conditions. The taxpayer needs to have a fully constructed property and have legal possession of it. Moreover, this deduction is available only for a new residential property and not a commercial one.
Final Word
If you are of the notion that stamp duty and registration charges are included in a home loan, you must know that they are not. Hence, to make an informed and streamlined home purchase, you should conduct thorough research and save up accordingly.
Stamp Duty & Registration Charges in Different States & Cities
Frequently Asked Questions
Q1. What is the eligibility to obtain tax benefits on stamp duty and registration charges?
Ans: You must meet the eligibility criteria to avail of tax benefits on stamp duty and registration charges. The parameters for claiming tax benefits regarding these charges are that you need to be an 'Individual' or belong to a 'Hindu Undivided Family.'
Q2. Does stamp duty also include GST?
Ans: No, as of now, GST and stamp duty are two separate charges that you are liable to pay in order to secure a property purchase. Meaning, both these charges have no impact on one another. 
Q3. Do I have to pay stamp duty on documents or instruments?
Ans: Stamp duty is chargeable on instruments rather than transactions. An instrument is any document through which a liability or right is created, transferred, limited, extinguished or recorded. Proper stamp duty payments on instruments bear legality to them and act as evidence for the property buyer. 
Q4. Are stamp papers only valid for a limited time?
Ans: Yes, stamp papers are valid for 6 months. As per the act's provisions, stamps that remain unused for 6 months will be pronounced invalid. In that case, you will receive a refund after the deduction of certain charges. 
Q5. Who receives stamp duty charges?
Ans: The land that you have purchased is a state subject. In addition, all the rules and regulations regarding stamp duty chargers are formulated by the state government. Therefore, the state exchequer receives the stamp duty charges.
Before you go…
Looking for instant 🚀 personal loans 24*7 anywhere, anytime? Install the Navi app now!
Or, maybe you're looking to buy that house you've been eyeing 🏠 and you need a loan of up to Rs. 5 crores. Install the Navi app now and get your instant in-principle approval right away! Interest rates starting at 6.40% p.a.
How about an affordable health insurance policy 👨‍⚕️ starting at a monthly premium of just Rs. 241? Install the Navi app and get your policy in under 2 minutes
Instead, want to put your savings into action and kick-start your investment journey 💸 But don't have time to do research. Invest now with Navi Nifty 50 Index Fund, sit back, and earn from the top 50 companies.